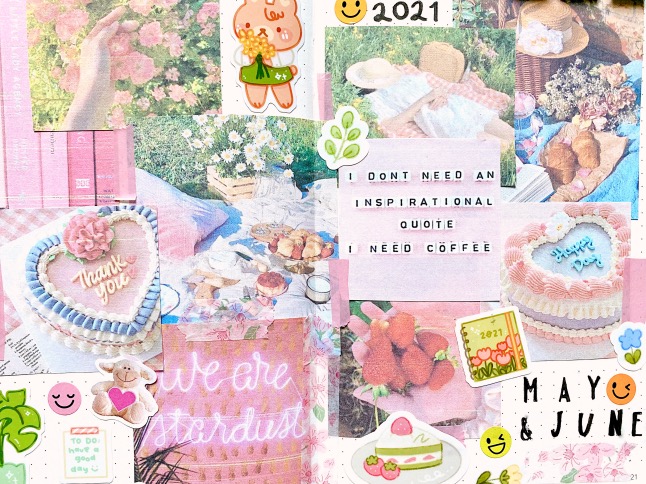 Because I missed most of May and wasn't able to post a 'This May' post I meshed together my favorite things from May and June and created this lengthy post. So sorry, unless you like reading long posts, in that case, you're welcome! haha

*DISCLAIMER: Links included in this post might be affiliate links. If you make a purchase with the links I provide, I may receive a small commission at no additional charge to you.

What I Watched
LUCA
When I first saw the trailer for Luca, I wasn't really interested because it looked like a water-based movie and those types of films aren't my favorite but I'm glad I decided to give it a watch. It was so adorable and had a lot of important messages. Plus, this is going to sound weird but I loved all the textures and sounds they used in this animated film! Things like this fascinate me, is anyone else like this?

Penguin Town
I saw this on Netflix and it looked cute so I gave it a watch. I love watching narrated animal shows like this because it's so cute to see animals living out their lives like searching for a home, feeding their children, etc. I found myself laughing and crying at moments. I'm always like "why can't you all be friends?!" and then I remember that humans aren't like either. haha

Summer Camp Island
I finally caught up on seasons 3-4. Still one of my favorite animated series out there at the moment! Such a cute pure wholesome show!

Friends Reunion & Fresh Prince of Belair Reunion Specials
We signed up for HBO Max a few weeks ago, so I've been catching up on all the exclusive HBO specials that I wanted to watch a few months ago, including the Friends and Fresh Prince reunions. I love watching and hearing behind the series inside stories from the cast and production. I will say that I preferred the Fresh Prince reunion because I felt they shared more personal in-side stores than the Friends reunion which had a lot of random cuts with other celebrities, though it was nice to see a snippet of my BTS boys!

What I Listened
2PM – MUST
2PM ARE BACK! I know they just released their 7th album a few days ago but I already listen to it multiple times and I love it! It's honestly been so long since the last time we heard any new music from 2PM so I'm happy to hear them again. 2PM will always hold a special place in my heart because they were the first boy K-pop group that I listened to. I'm so glad that they've returned and if you haven't seen their latest music video you're truly missing out!

Let's Not Meet: A True Horror Podcast
Every Monday they host, Blank Blank, share 3-5 real stories (think creepy people true crime). There's I like 5-6 seasons so I'm going to enjoy binging this podcast. If you have any real horror or spooky podcasts let me know. I'm always looking for a new podcast to listen to.

Avatar: Braving the Elements Podcast

Things I Did
Renovated my blog
This is what I spent most of my time in May/June. I explain more as to why and how in this post if you want to know why and everything that went wrong. l really hope you all are enjoying my new blog because even though it is my blog, you're the reader and I want you to enjoy reading and exploring my blog.

Signed up for Amazon Affiliates program
You've probably noticed in some of my posts (like this one) that I've started adding a disclaimer to the top of my posts. This is because I signed up for the Amazon Affiliates program. I know not everyone is a fan of Amazon (I don't shop on there as much as I used to) but I still do use Amazon so I might as well get paid for sharing products that I actually use/recommend. Don't worry, I won't spam you with random expensive products and you don't even have to click on the links if you don't want to.

One of the reasons I decided to give my makeover a blog is because I wanted to see how much I can profit out of blogging. When I started blogging I didn't know you could make money and I spent many years not caring about the money side of blogging. I don't have a massive blog following that you need in order to make hundreds of thousands of dollars off blogging and that's not my goal. However, I enjoy really enjoy blogging and I'll be lying if I said I haven't daydreamed about earning enough to support myself from blogging. Without even really trying I've made some money just by using Google Adsence and have had companies send me their products to use in the posts, I know it's not as much compared to other bloggers but that's okay. So, I'm challenging myself to see how much I can make if I try.

Painted my nails black
I dread summer so in a state of rebellion I painted my nails black. Living that #hotgothsummer

What I Bought
New glasses
I really love the style of glasses I have so when I got new prescriptions I would just replace the lens but because of Covid-19 guidelines the Optometrist where I go refused to change my lens so I was forced to buy a new pair of glasses. I went through so many styles, probably 10+ because I'm indecisive, and trying to find glasses that don't look strange on me is a struggle but after what seemed like an hour of trying on a plethora of glasses I finally settled with a new pair, I'll reveal them in an upcoming post!

Moon Water Bottle
A few moons ago I started setting out a bottle of water to collect moonlight to create moon water but I thought it was time to get a proper glass bottle. Every Full Moon and New Moon I set my glass bottle with filtered water out on my window to be kissed by the moonlight. Let me know if you want to see a post on different ways to use moon water.

Things I Love
My Blog
Nothing like a huge blog makeover to fall in love with my blog all over again! You can probably tell because I love been posting pretty regularly. haha

Dulce de Leche Toast Crunch Breakfast Cereal
As if Cinnamon Toast Crunch couldn't get better, they made a Dulce de Leche flavor! I love this cereal! Imagine Cinnamon Toast Crunch but without cinnamon and a caramel surgery flavor, sort of like Churros.

Cheetos Mexican Street Corn Flavored
I mentioned these in a few of my posts already but I'm obsessed with these Cheetos! Obviously, they don't actually taste like Mexcian street corn but they are tangy, sweet, and cheesy and I love that combination. I've gone through two bags already!

MintFaery
I know I'm late to the party but I just recently started watching Mint. I've watched some of her Youtube videos before but it was through her Instagram that I fell in love with her personality. She goes on these very beautiful nature walks where she shares through IG stories. As someone who hates nature (I'm scared of bugs and the heat), it's nice to see somebody enjoy nature and foraging for stones and plants.

Last months goals
Upload a new Youtube video – FAIL

Crochet a new product for my shop – FAIL
There was a product I was testing out but it required so much sewing work that it frustrated me so I've scrapped that project. Hopefully, I can find another way to make this item.

Continue practicing piano daily – SOMEWHAT OF A FAIL
I didn't practice daily but I tried my best to squeeze in a quick piano session every couple of days.

Goals for next month
Upload a new Youtube video
Because of the blog renovation, I didn't, have time to make any new videos so I'm making this my goal again. I have a few ideas but if you would like to see anything let me know.

Update my shop
When I was uploading my product photos to the new shop I wasn't happy with the photos I had on saved, the old photos were taken on one of the old cameras that I don't use anymore so I want to take better photos of my shop items.

Posts I Loved
Are you following your dreams?
Why I Still Keep a Physical Journal When Everything Else is Digital
What I Really Mean When I Say I'm Fine (Spoiler: I'm Not)
15 Ways I'm Hunting For Summer Magic
30 Positive Affirmations For Self Confidence
40 Blogging Goals For Growth + Motivation
My Summer Self-Care Essentials
Why I'm Embracing Main Character Energy

Posts From The Month
8 Inspiring Self-Help Books
The Capricorn Strawberry Full Moon Supermoon
Yoga Strap ♥ Crochet Pattern
The Sagittarius Blood Full Moon
A Self-Care Checklist
How To Work With Moon Energy
This April

How was your month?