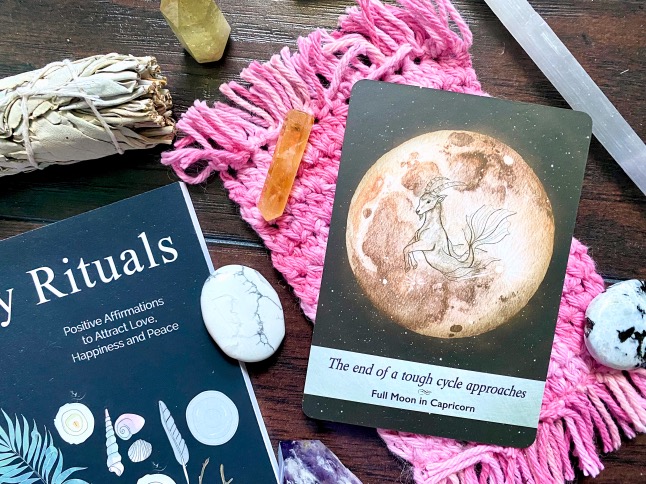 This Thursday, June 24th at  2:39 PM EST there will be a Full Moon in the sign of Capricorn. This Full Moon is also called the Strawberry Moon because it's the last moon of Spring and the first moon of the summer solstice. Native Americans also gave the Strawberry Moon its name to signal the best time of the year to pick fruit and berries. This Moon will also be the last Supermoon of 2021 until next summer.

Capricorn is the opposite sign of Cancer, whose current sign we're in and the Moon is ruled by the sign of Cancer because it's their planet. Because of this Capricorn/Cancer opposition, this energy will be felt intensely especially if you have Capricorn or Cancer in your chart. If you haven't already, make sure and go study your birth chart to find out all your placements.

What to expect during this Full Moon?
– Heightened sensitivity
– Embrace changes
– Get creative and share your creative projects with others
– Don't overindulge
– Connect with people (safely)
– Listen to your intuition

Activities to do during this Full Moon
– Reflect on what happened 6 months ago, are you on the path you want to be on? If not, what can you change to get yourself back on track?
– Do this Full Moon meditation
– Journal. Write down what you're worried about right now so a month from now (during the next Full Moon) you can reflect on what you were feeling a month ago
– Write down everything that no longer serves you and burn or rip the sheet of paper.
– Sage your space (I recommend this shop)
– Work with clear quartz crystal
– Work with a piece of Citrine
– Work with the solar plexus and heart chakras
– Indulge in some fresh fruit

Have you worked with the Full Moon before?