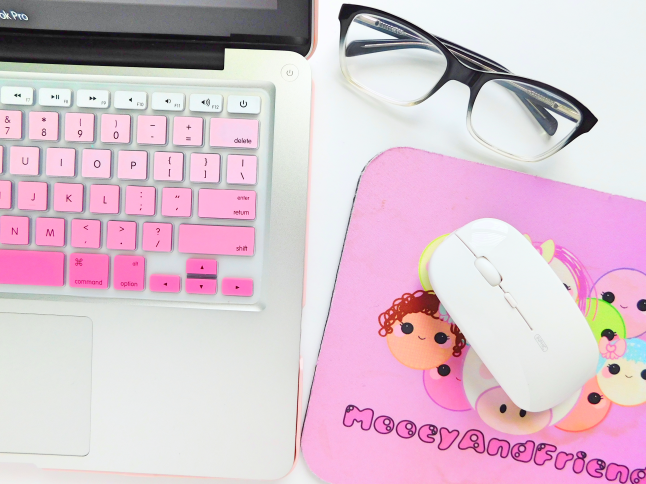 Welcome, I'm Michelle, a twenty-something kawaii lifestyle blogger, crochet designer/artist, and the creator of Mooeyandfriends. based in the United States. This is my blog/website where I share all my projects under the name Mooeyandfriends, as well as my shop where I sell all my crochet items. I've had my blog since 2008 (I was previously on Blogger) but didn't start actively blogging for fun until 2017.
What's a Kawaii blogger?
Kawaii – The Japanese word for cute
I love all things cute and challenge myself to live a kawaii lifestyle as much as possible. As a kawaii blogger, I share all the cute things with my readers. I also try my best to incorporate kawaii images on my blog. All the pictures are taken and edited by me.
Meaning behind Mooeyandfriends?
Mooeyandfriends started off as an Etsy shop but over the years Mooeyandfriends has transformed into my brand. "Mooey" is the name of my favorite cow stuffed animal but I will sometimes use it as my alias on social media. The "and friends" part originally had a different meaning when I choose the name Mooeyandfriends, however, now I like to think of the "and friends" as all the other projects I've taken on with the name Mooeyandfriends. 
Facts About Me
– INFJ Introvert
– Cancer Sun and rising/ascendant and Taurus Moon
– I'm Mexican-American born in Chicago, Illinois but currently living in Georgia
– I can speak, read, and understand Spanish
– I'm currently learning Korean. Pre-pandemic, I lived in South Korea.
– Mother of an 8-year old Pomeranian, Lucy (she's named after my favorite Animal Crossing villager)
– Vegetarian for 10+ years
– Crocheter for 10+ years
– K-pop stan since 2009-2010
– I love creepy/spooky things
How to Support Me
The best way to support me for FREE is to share my content with your friends, family, and followers. Sharing my content also helps me tremendously! Make sure you tag me @mooeyandfriends on Twitter or Instagram or any social media that I'm on.

Another way to support my work is to contribute to my Kofi page, here you can give me a virtual tip as a thank you. I always appreciate it when anybody donates any amount!

Lastly, you can also purchase something from my shop. All my crochet items are designed and made by me. I love crocheting unconventional things that look cute but also serve some purpose. By buying something from my shop, you support my dreams of working for myself.
The artwork on my social media profiles was done by the amazing Shiroi Room.