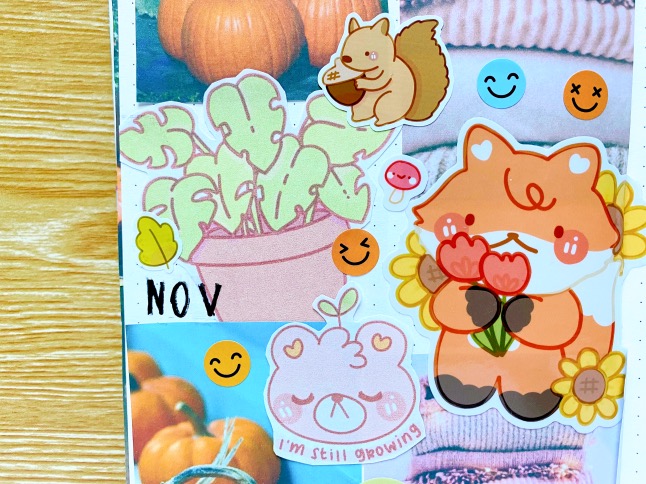 DISCLAIMER: Links included in this post might be affiliate links. If you make a purchase with the links I provide, I may receive a small commission at no additional charge to you.

What I Watched
The Great British Baking Show
I loved this season so much! There were so many genuine people and I'm so happy with who won in the end.

Shang Chi: The Legend of the Ten Rings
I haven't been to the theater in forever so I've been patiently waiting for all the newest Marvel movies to arrive on Disney+ and Shang Chi: The Legend of the Ten Rings did not disappoint! I loved the story and can't wait to see how Shang Chi interacts with all the other MCU characters in future films.

What I Listened
THE BOYZ – MAVERICK
CNBLUE – WANTED – EP
Nam Woo Hyun – Alone
B.I. – COSMOS
TWICE – SCIENTIST
Hwa Sa – I'm a B
LOREN – All My Friends Are Turning Blue
MONSTA X – Rush Hour
Leo – I'm Still Here

Things I Did
Got A New Job
I acquired a new job in late November, this explains the lack of content on the blog, sorry! It's only a seasonal position (for now) but I hope I can stay longer because I quite enjoy the pay. ?

Got A Haircut
I chopped off like 4-5 inches of hair! Honestly, I should've done this back when I started my Curly Girl Journey but I didn't which I regret. All of the hair they chopped off was damaged and had color from when the last time I dyed my hair so it needed to be let go. Now, my hair feels lighter, healthier and I have less knots in hair.

What I Bought
Jeans
For my new job, I needed some jeans that didn't contain any rips. If you know my relationship with denim jeans then you know that I just started wearing them again this year! Because I needed them last minute I decided to search Amazon and found these skinny and these straight jeans. They're both so comfortable, stretchy and the perfect length for me!

Metal Hair Claw Clips
Because I have curly hair, and we curly-haired folks look wild and untamed when our hair isn't styled properly I bought these metal hair clips. I use them to clip my hair in a half-up/half-down updo hairstyle and my hair stays in place all day! I love these clips! I've always used plastic claw clips in the past but they break so easily so I'm glad I invested in these metal ones.

Purito Centella Green Level Eye Cream
I was using the CeraVe Eye Repair Cream which is also a fantastic (and affordable) eye cream but I decided to repurchase this eye cream by Purito. It's around the same price but you get more way more product in the Purito eye cream. My favorite eye cream will forever be the Elizavecca white bomb cream but I think they discontinued it because I can't seem to find it anywhere! ???

Things I Love
Teeccino Roasted Herbal Tea
My older sister gave me a few packets of these coffee replacements. She can't drink coffee and thought I might like these. I tried the Vanilla Nut and Dandelion flavors and they're pretty tasty! They don't taste like exactly coffee but they fill that coffee craving.

Animal Crossing Series 5 Amiibo Cards
I was also lucky enough to score a pack of the Series 5 Amiibo cards. In this pack, I got Judy, Audie, and Dom's cards!

Last Months Goals
Crochet my first cardigan – Failed
I don't think I'll ever complete this cardigan! I think I might have to pivot and find a new pattern or use a thicker yarn. Told you I'm not a clothing crocheter! ?

Shop for Christmas early – Failed
I still haven't finished my Christmas shopping! ?

Gain Motivation – CHECK

Goals For Next Month
Get my COVID-19 booster

Start a new manifest journal
I started a manifesting journal this year and have manifested a lot. I want to dedicate a new journal to everything that I want to bring into my life in 2022 and I encourage you all to get one as well!

Buy a new planner
For 2021, I used Llewellyn's 2021 Datebook and I actually used it every week so I plan on purchasing the 2022 Datebook. I didn't know how much I would use this planner because I don't like horizontal-style planner layouts but like I mentioned I use this planner regularly which is enough evidence for me to repurchase another one. What planner will you be using in 2022?

Answer comments and catch up on blogs
These past couple of weeks have been so busy for me, and with it being the holiday season I'm also trying to spend time with my love ones which is why I haven't answered blog comments and read other blogs which I miss. As soon, as it gets less crazy I'm going to go on a blogging spree and read and leave a bunch of comments.

Posts From The Month
The Scorpio Super New Moon 2021
This September & October
The Curly Girl Method ♥ One Year Later
What's In My Crochet Pouch ♥ My Crochet Essentials
The Taurus Full Moon Eclipse 2021
My Crystal Collection
Mindful Moments #2
The Sagittarius Solar Eclipse New Moon 2021

How was your month?