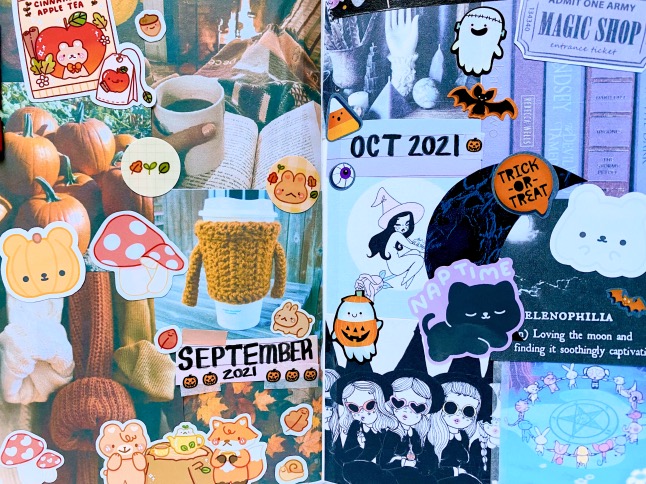 *DISCLAIMER: Links included in this post might be affiliate links. If you make a purchase with the links I provide, I may receive a small commission at no additional charge to you.

What I Watched
Black Widow
Finally! After starring in many movies Black Widow gets her film! I honestly loved the film but wished Hawkguy was in it! I mean, he and Natasha always joked about Budapest in other MCU films and they finally had the opportunity to expand on this storyline but they didn't! Anyways, I loved the charter of Yelena, she's witty and a badass! From what I heard she's going to be the new Black Widow and I'm so excited to see her in future MCU projects. By the way, there's also a behind-the-scenes video on Disney+ on the making of Black Widow if you're a nerd like me who likes to see the making of television and films.

Squid Game
I watched this series because of all the hype. I enjoyed the story but didn't care for the ending, it fell flat for me. Because of how successful the series ended up being they will most likely be making a second season and expanding the great story! I'll definitely watch season 2 of Squid Game.

You
I literally binged season 2 (which I dreaded watching) just so I could start season 3. Season 3 is definitely better and I was satisfied with the ending and I'm excited to see how it picks up next season!

The Babysitters Club
I enjoyed the first season of The Babysitters Club because it was so wholesome! I also read a few of the books as a kid, one of my teachers had a whole bookcase filled with The Babysitters Club series book so I read a few. I remember thinking they were cheesy (even as a kid) but now as an adult, I think they're pure and cute. The Netflix series tackles serious issues but wraps up all the issues in a bite-size 20-minute episode for your enjoyment. haha

What I Listened
Yang Yoseop — Chocolate Box
NCT 127 – Sticker
BIBI – Pado
PURPLE KISS – Zombie
NELL — Moments in between
Young K — Eternal
KEY – Hate that… (feat. TAEYEON)
TWICE – The Feels
ITZY – LOCO
Jessi – Cold Blooded
N.Flying – Sober
ENHYPEN – Tamed-Dashed
IU – Strawberry Moon
aespa – Savage
CRAVITY – VENI VIDI VICI

Things I Did
Halloween Things
I carved pumpkins and decorated a cookie Haunted House. I enjoy these types of crafty activities, I find them very therapeutic.

Took Lucy to her first training class
Lucy isn't the most child-friendly dog and since my nephew was born in late 2019 she's gotten more jealous and has started barking more so I thought she could benefit from a training lesson. During the entire lesson she was freaking out and it took her half an hour to calm down so the trainer recommend addressing this to her vet (more on this later). It's interesting because the trainer kept saying that because of her old age (Lucy is 8) and it made me realize that Lucy is getting to that age of a senior dog even though I still think she's still my little fluff pup! In the end, they said they couldn't do much to help and that she may need extra behavior training so… that's the next step.

What I Bought
Mini Pie Maker
I saw this adorable mini pie maker at Target and instantly fell in love! I love that they're a single-size serving and don't require much time and effort to prepare. I wish I could say that I've made plenty of pies but unfortunately, I STILL haven't used it! I keep forgetting! haha

Calming gummies for Lucy
When I took Lucy to the vet I asked something to help her ease her stress levels and they recommend calming gummies, not any specific ones though so I bought these because of the natural ingredients. She's only been using them for a week and I'm not sure if they're working or not. I haven't noticed a difference but my parents say they do. If anybody has any calming product recommendations please let me know.

Dog Lick Mat
During Lucy's training session, the instructor recommended a lick mat to help her reduce her barking. It works when my family and I are eating dinner but not when guests come over. I tried it on Halloween when trick-or-treaters were at the door and she just ignored the mat.

What I Read
Scary Stories for Young Foxes book
I bought this book for the spooky season. It's definitely for a younger audience but I enjoyed it and was drawn to the cover.

Things I Love
Poppi Prebiotic Soda
I'm not a soda drinker, I quit drinking soda when I was in my early teens (around the same time I became a vegetarian, not sure why? haha). I actually thought this was sparkling water because it was in the sparkling water section… Anyways, because I have stomach issues I enjoy trying food/drinks that contain prebiotics/probiotics. I bought two flavors, Strawberry Lemon and Raspberry Rose. The Strawberry Lemon was amazing but I didn't care much for the Raspberry Rose. They have other flavors that I'll get next time I see them in the store.

Chili Top Ramen
This year, one of my goals was to try to incorporate spicy food into my diet. I can't handle spicy food but I want to. So, I've been trying my best to add gochujang and kimchi to my meals so my tastebuds can get used to spicy. I bought some spicy ramen, I actually didn't find this chili Top Ramen spicy at all! It's also vegan/vegetarian-friendly and the also has a soy sauce ramen that is also vegan/vegetarian-friendly.

Last Months Goals
Post Reels on Instagram (or TikTok) – CHECK
Clean out my closet – CHECK
Plan for Blogtober – CHECK
Decorate my room from Autumn/Halloween – CHECK

Goals For Next Month
Crochet my first cardigan
I mentioned in this post that I'm crocheting my first sweater. To be honest, I've already lost interest but I'm hoping to find some motivation so that I can complete this cardigan, hopefully, this season! haha

Shop for Christmas early
Every news media has been reporting about Christmas gifts shortages because of the pandemic. I hate Christmas (call me Grinch if you want!) and the holiday season (because of Christmas) but it's happening next month so I might as well get ready, early!

Gain Motivation
Throughout the entire month of October, I've been feeling off. Maybe I'm just in a depressive mood, my sleep schedule is off and I've been neglecting a lot of things that used to bring me joy. Maybe it's just laziness or my depression creeping back in, Whatever it is, I want to take control instead of letting these thoughts control me. If anybody has any advice to help me get over this bad spell let me know.

Posts I Loved
The Best Autumn Bedroom Decor
6 Dog Training Tips We Wish We Knew Sooner
No-Bake Pumpkin Oatmeal Cookies
Why I Stopped Making Licensed Characters
Magical Properties of Selenite
Books For ESEA Representation
Why Feeling Anxiety Was the Key to My Happiness
18 Quotes That Make Me Feel Excited To Be Alive
Vegan Marshmallows

Posts From The Month
This August
The Virgo New Moon 2021
A K-pop Summer Playlist ♥ Summer 2021
LA LOOKS EXTREME SPORT HAIR GEL ♥ Beauty Review
Mindful Moments #1
The Pisces Harvest Full Moon 2021
35 Activities To Do This Autumn
Curly Hair Refresh 101 ♥ CGM Tips
Major Arcana (Part 1)♥ Tarot 101
The Libra New Moon 2021
6 Paranormal Podcasts To Listen To During The Spooky Season
Haunted House ♥ Crochet Pattern
The Aries Full Moon 2021
Emo K-pop Playlist ♥ Blogtober 2021
Spooky Mood Board ♥ Blogtober
Animal Crossing Dream Address ♥ Autumn 2021

How was your month?