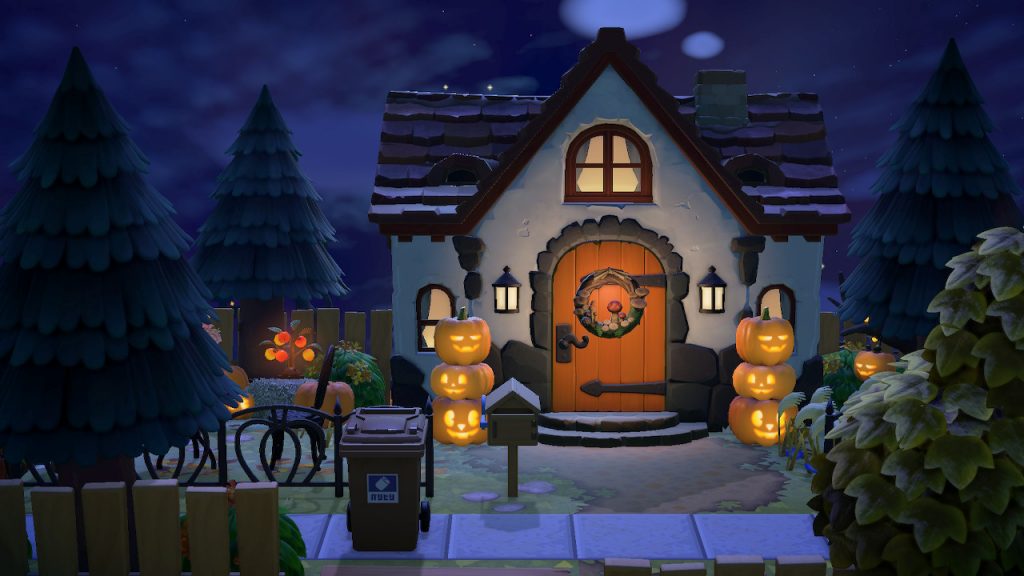 It's time for a spooky tour of my Animal Crossing island, Lavendula. The last time I updated my island's dream code was back in spring 2021. I've been counting down the days to October/Halloween because I really enjoy giving my island a spooky makeover for this season! The autumnal colors of the trees and the spooky furniture is definitely my favorite seasonal change in New Horizons.

I wish I could say that the recent Animal Crossing direct made me want to redo my island but if you've been following me for a while then you know that isn't the case. I've been actively playing Animal Crossing since it was released last year! It's part of my daily routine to check in with my villagers, asses fossils, pick and sell shells from the beach, and say hello to whatever special guest is visiting Lavendula on that particular day.

Checking out what other Animal Crossing players are doing with their islands really inspires me to play Animal Crossing every day. I have an Instagram dedicated to my island, which I don't update that often… but I get a lot of inspiration for my island from other AC accounts but I can't always remember their account names so I apologize in advance if I copied a decorative spot or room, I'll try to remember to keep a list of accounts next time.

This post is basically an advertisement to go check out my island but I'll share my favorite spooky spots on Lavendula. Come and visit Lavendula dressed in your Halloween costume and have a grand spooky ol' time! Happy Halloween! If you visit, snap a pic and tag me at @mooey_lavendula so I can see your costume!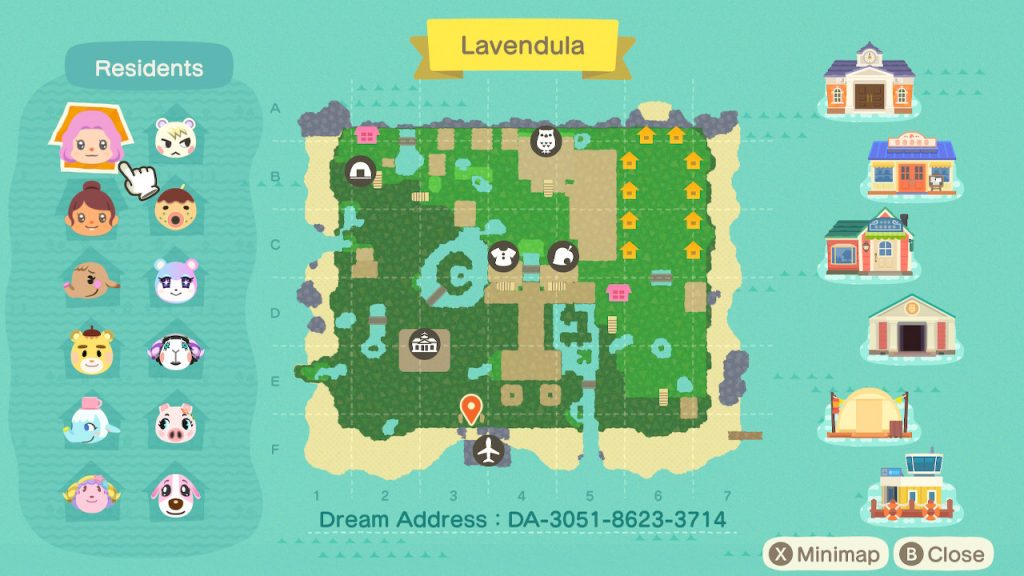 Lavendula's current villagers
Mooey (me), Vanilla, Ellie, Marty, Chai, Etoile, Marshall, Zucker, Judy, Muffy (our residential goth), Gala, and Cookie

Dream Address: DA-3051-8623-3714
Spooky Forest Trail
The spooky trees were one of my favorite new items that were added in the last ACNH update so I made a small path using the trees. ?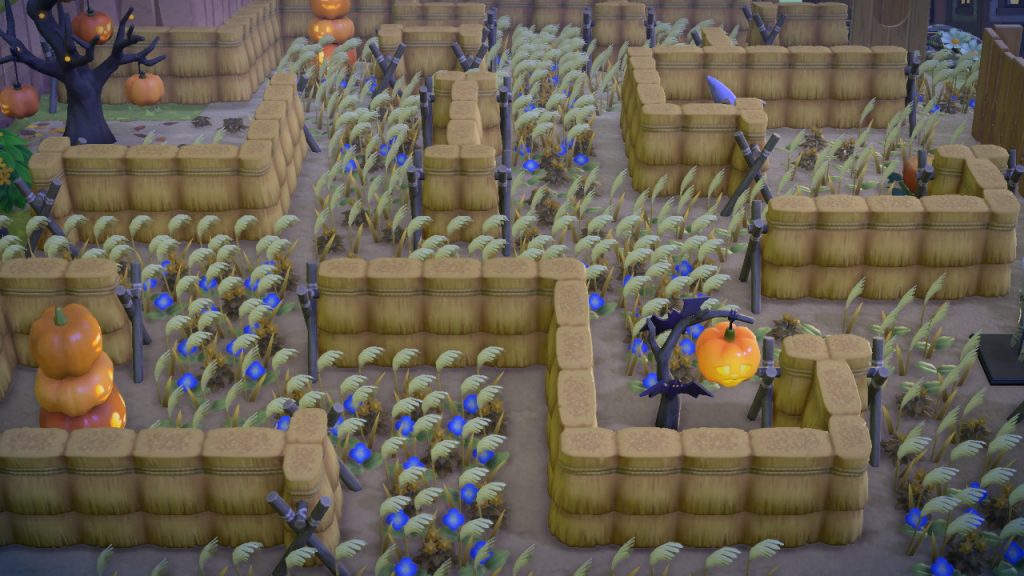 Haunted Corn Maze
Last year, I made a corn maze on Lavendula and it was my goal to create another corn maze this year. They're so fun to make! I added some spooky decorations to make it more haunted. Plus, if you win the corn maze you are treated to a special area in Lavendula! ?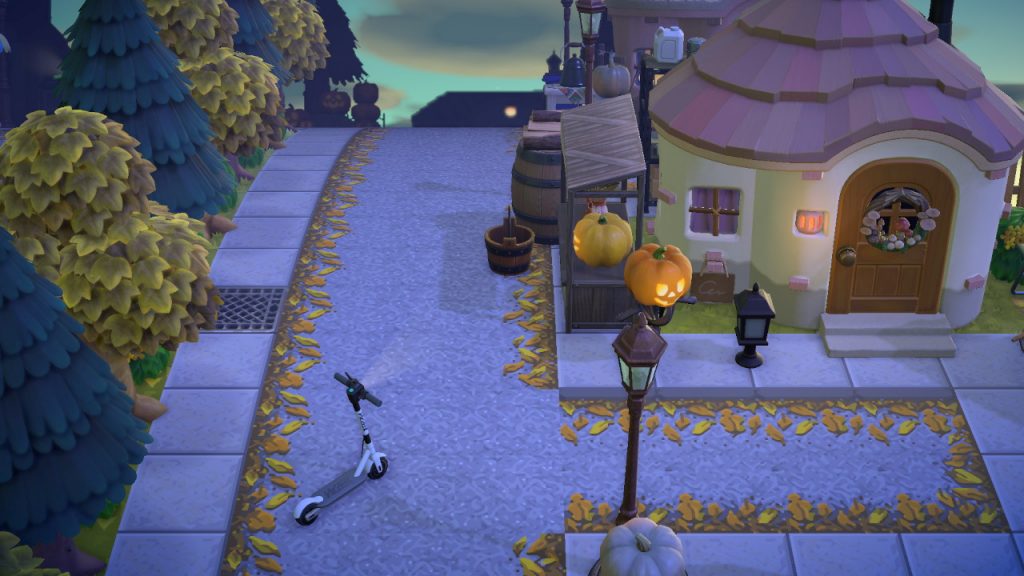 Trick-or-treating neighborhood
I prefer my villagers to all live in the same area because it makes visiting and finding them much easier so I transformed this neighborhood area into a quiet suburban neighborhood where Lavendula's residents live.

This neighborhood design was inspired by Colin of Moon. They're one of my favorite ACNH IG accounts! Their island is AMAZING!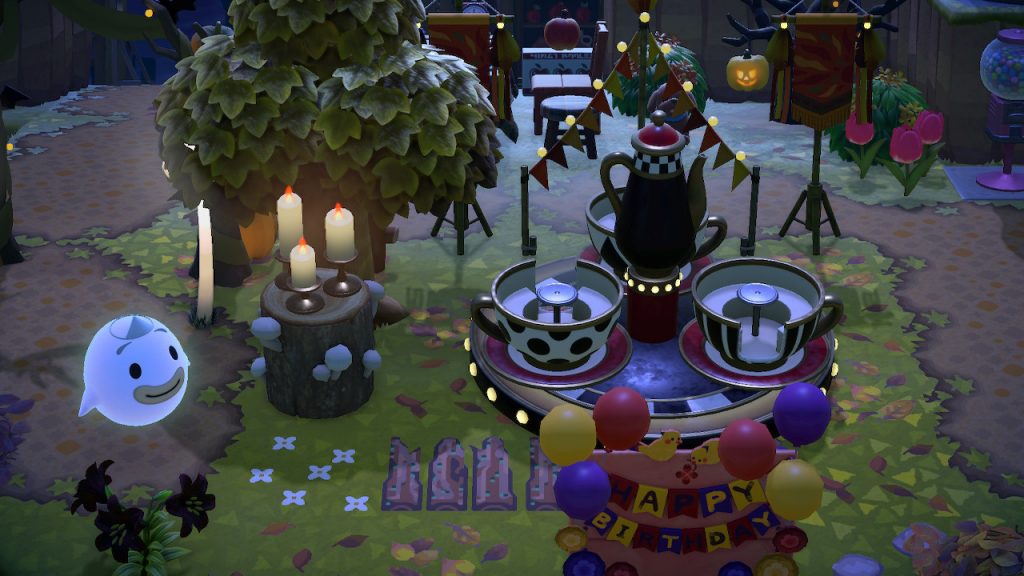 We have less than two weeks before the massive Animal Crossing update, which I'm sooooo excited about! See you in the next Animal Crossing post!

What are you most excited about in the next Animal Crossing update?