I'm back with an updated Animal Crossing dream address! This dream address gives you the ability to visit my Animal Crossing island and explore. It's been months since I last updated my dream code. I did decorate my island for Halloween and Christmas but I didn't complete the entire island until weeks after both holidays so I just skipped updating my island, However, this time I time-traveled back to cherry blossom season so that you can admire my island with the gorgeous pink trees.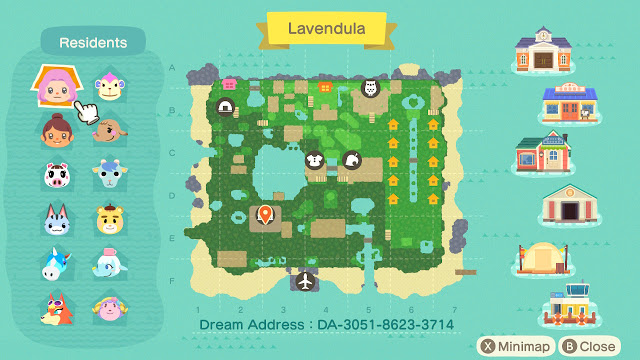 If you visited my previous island you will see that a lot has changed, including the villager line-up. Lavendula's villagers include Sherb, Marty, Etoile, Chai, Ellie, and Nana. I still have Lolly, Julian, Lucy, and Audie (I still need to get her picture). I have a difficult time letting go of the cuter villagers. I do have Lucy's Amiibo card but I still don't want to let her go ? Does anybody else have this problem? haha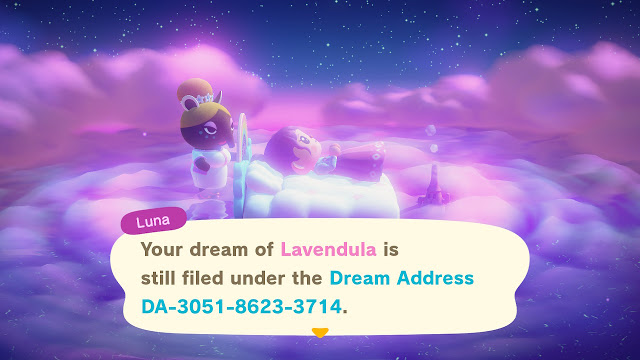 If you visit Lavendula, let me know what you think of my island by taking pictures and tagging me @mooey_lavendulaso I can see your photos. DA-3051-8623-3814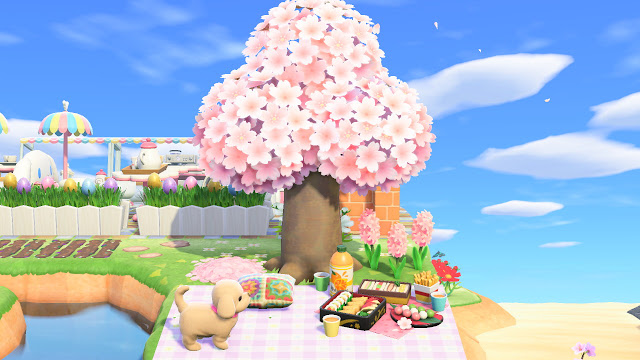 There are multiple spots in Lavendula to explore! On Lavendula, you'll find various plant/floral-themed areas. You'll find a Pompompuri bakery where you'll find Marty munching on some pudding. At the Cinnamoroll cafe, you can have a cappuccino made by Chai, she's crafty with the espresso! Head to the train station and jump on the train to be transferred to either a bright carnival or to the outdoor RV park for a chill stay, Audie frequents this spot! Meet up with Lolly and Nana for an exciting shopping day at The Able Sisters and Nook's Cranny. You might be able to spot Ellie and Sherb listening to some live music near the shopping plaza!

At night, you can join Lucy at the outdoor theater near the Lavendula barn but be careful not to bother the gnomes, they're busy mining! If you're feeling tired from exploring, you can ask Etoile to show you her favorite sleeping spot under the stars. If you walk past down the fruit tree forest you can find a hidden smoothie bar and the stables, Julian visits his friends here!

If you have an Animal Crossing dream address leave it down below so I can visit your island!