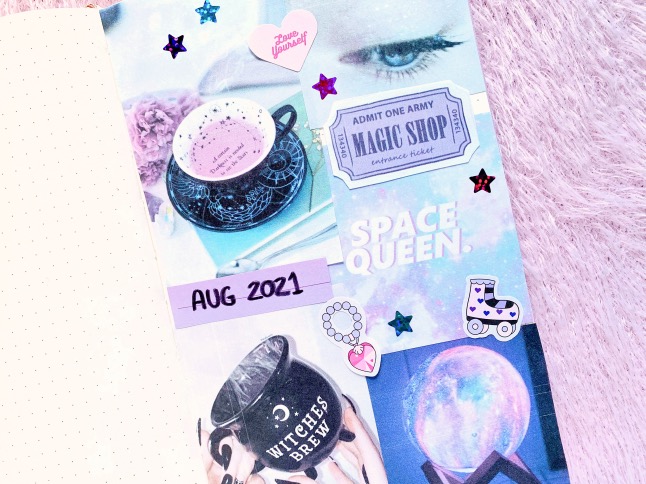 *DISCLAIMER: Links included in this post might be affiliate links. If you make a purchase with the links I provide, I may receive a small commission at no additional charge to you.

What I Watched
Marvel's What If…?
In this Marvel animated series, The Watcher shows you an alternative timeline (from the multiverse) of what could've happened to your favorite Marvel heroes, some for the better, some for the worse. Every episode of What If…? follows a different scenario of a Marvel character. For example, what if…Peggy Carter took the super-soldier serum instead of Steve Rogers? Watch the first episode to find out!

This series isn't finished yet but I thought I would go ahead and share in case there are some Marvel fans who have yet to watch it because I'm really enjoying it so far. My favorite is episode two which features Black Panter/T'Challa. This is also Chadwick's Bosman last time to voice T'Challa so it was a very sentimental bittersweet episode.

Behind the Attraction
In each of the Behind the Attraction episode, they go behind the scenes and making of a popular Disney attraction. They uncover all the favorites such as 'Jungle Cruise', 'Haunted Mansion, 'The Tower of Terror', 'It's a Small World', to name a few. I enjoy the behind-the-scenes types of shows and documentaries so this was right up my alley. If you're a Disney nerd and enjoy hearing stories of how everything came to be then you'll enjoy this series.

Cooking With Paris
I was a preteen-teen in the early 2000-2010 and if you grew up in that time period before social media you were familiar with Paris Hilton. I watched some of her shows and always adored her pink sparkly style! I also watched her documentary on Youtube that came out a few months ago which I enjoy because she finally gave us her "real" side. It's funny because in that documentary she confessed that she fakes her voice and in Cooking With Paris, you can clearly hear her going in-and-out of that voice during conversions, it's strange, you would think she would just talk regularly after admitting to her faking the voice but I guess it's a habit? Anyways, I actually enjoyed Cooking With Paris even though I didn't know/care for any of her guests. I watched for the aesthetics mainly ? I'm probably as clueless when it comes to cooking as Paris is but I do enjoy plating/decorating meals and having all the cute but not practical cooking utensils.

Cruella
I heard someone describe this film as The Devil Wears Prada meets Joker (but kid-friendly because it's Disney) and I would agree with that statement! This is Cruella DeVil's origin story set in 1970s London. I enjoyed this film more than I thought I did, I especially loved the character development. In the beginning, I really felt for Estella in the beginning but as the film progressed and she started becoming Cruella I really hated her character, after all, she's a villain and all. I also loved how they left the ending because if you've watched the original 101 Dalmatians movies then you know how the Cruella 2 will continue. Overall, I enjoyed this film and would watch it again.

Bob Ross Happy Accident Betrayal & Greed
I went in thinking this was just going to be a documentary of Bob Ross and his career but it was much more than that. I didn't know much of Bob Ross before this documentary but just seeing a few clips from his show I could tell he was a pure human being, it felt like an art therapy session! Now let's talk about the 'betrayal & greed' part. I won't spoil the doc if you haven't seen it yet but if you're interested I would recommend you watch the whole documentary on Netflix. If you're a fan of Bob Ross and see his merch online I hope you think twice before just buying anything with his face seeing as his own family doesn't own the rights to his name.

What I Listened
SUNMI – You can't sit with us
DREAMCATCHER – BEcause
The Weekend – Take My Breath
N.Flying – Chance
Hyolyn & Dasom – Sumer or Summer
Stray Kids – Thunderous
LØREN – Need (ooo-eee)
RED VELVET – Queendom
TOMORROW X TOGETHER – LO$ER=LO♡ER

Things I Did
Went to DisneyWorld
In August, I went to Orlando, Flordia to visit one of my favorite places, DisneyWorld! I posted a photo diary about my experience if you haven't read it yet, please go and leave a sweet comment ? I really missed DisneyWorld and hope to go back sooner than later.

What I Bought
Books
Not one but two new books were added to my bookshelf this month! One was Kiki's Delivery Service and the second was Shine by Jessica Jung (Yes, that's Jessica from Girls' Generation). I haven't finished either one yet but it's nice to carve out some time to read again. Honestly, I have a love-hate relationship with always having a book on my bedside table, on one hand, I always have a book to read but it's also a reminder that I haven't finished reading that book yet. ?

DisneyWorld Halloween Merch
When I visited they had some of their Halloween/Autumn decor and merch out so I decided to go all-out and buy a Halloween-themed shirt and Mickey ear headband. I will definitely be wearing these as much as I can this Halloween season! ?

Sharpie S Gel Pens
I needed some new black pens and I saw a lot of positive reviews on the Sharpie S Gel Pens. I bought them in black with a point of 0.7 about two weeks ago and I'm already seeing the black ink fade! Disappointed. Any black pen recommendations?

Things I Love
Dr. Teal's Pink Himalayan Mineral Soak
Whilst in Orlando I got some bad foot blisters but it was thanks to this pink Himalayan foot soak and a ton of ornament that I was able to recover my feet.

Palmer's Body Oil & Body lotion
I had never had the softest body skin so I made it my mission to trying to get baby butt soft body skin. I exfoliated, shaved, and used a bunch of oil and body lotion but I finally got there! I must admit that it takes a lot of patience to wait for the oil and lotion layers to sink in and then get dressed but I noticed when I kept up with this routine I got soft baby skin. ??

Palmer's Cocoa Butter Swivel Stick
I read a blog post where someone used this product as a chapstick because it's so moisturizing, comes in a large container, and will take a long time to use up. I use up chapstick really fast because my lips always seem to be chapped so hopefully, this swivel stick will last me for a while.

Last months goals
Post Reels on Instagram (or TikTok) – FAIL
I actually did film some earlier this month but I kept hating how they turned out so I just deleted them so I'll be attempting this goal again next month. I think my biggest problem (besides how dark my videos always end up) is that I don't know what to film, I know I want to film my shop products but I'm not sure how to best showcase them.

Goals for next month
Post Reels on Instagram (or TikTok)

Clean out my closet
My closet expanded so much in the past 1-2 months that my closet is bursting! I'm going to have a massive closet clean up and get rid of anything that no longer fits me or sparks joy in my life.

Plan for Blogtober
I'm so ready for everything Halloween, including, Blogtober! Yes, this year, I'll be participating in Blogtober yet again. For the whole month of October, I will be posting a Halloween-themed blog post. If you have any requests, let me know in the comments.

Decorate my room from Autumn/Halloween
I may just start decorating this weekend because I can't wait! ??

Posts I Loved
How To Make Your Blog Seen When You Are A New Blogger
Tiny Plush Photography Tips
100+ Autumn Themed Blog Posts Ideas
When You Feel Like No One Reads Your Blog
10 Not-So-Fluffy Facts About Pomeranians
18 Quotes That Make Me Feel Excited To be Alive
Why Feeling Anxiety Was the Key to My Happiness
Zeo Waste Dog Toys

Posts From The Month
This July
The Lion's Gate Portal Leo New Moon 2021
How to Make & Use Moon Water To Amplify Your Life
How To Combat Frizzy Curls During Summer
DisneyWorld 2021 ♥ Photo Diary
How To Survive A Road Trip
Gravity Falls Sweater Coffee Cozy ♥ Crochet Pattern

How was your month?