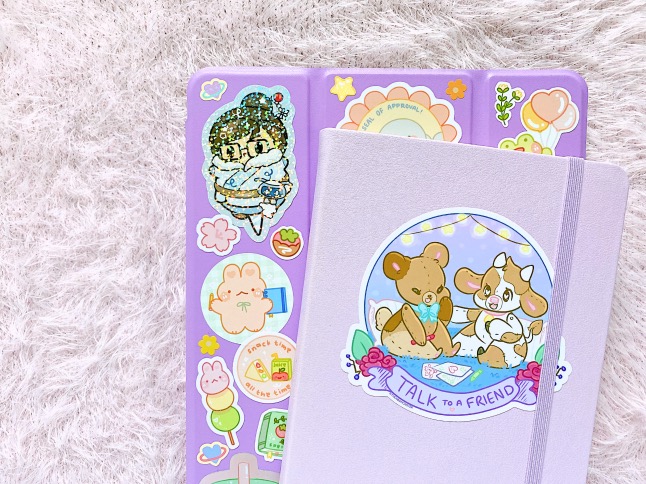 *DISCLAIMER: Links included in this post might be affiliate links. If you make a purchase with the links I provide, I may receive a small commission at no additional charge to you.

What I Watched
Loki
I'm still not sure how I feel about this Marvel show. There were definitely some amazing moments but I guess I'm not the biggest Loki fan. Don't get me wrong, I love his mischievous character but I'm not obsessed with him as other Marvel fans are so this series was so-and-so for me. I didn't like the fact they added a romantic interest for Loki because I just felt that it was unnecessary but Tom Hiddleston is such a phenomenal actor that he can sell all the feelings. The best part of the series was Alligator Loki, I hope it gets its own spinoff series! haha

In The Heights
A musical
As the daughter of Mexican parents, I could relate to some of the storylines and I love a good musical and there were some great musical numbers but again, this was so-and-so.
Another critical rant nobody asked for: I felt like the ending was rushed. I won't spoil it if you haven't watched it but the film started off with this strong message to follow your dreams and at the end, I was disappointed because it felt like the characters settle for something less than their dreams. As I said, I did enjoy the dance and music sequences. I guess I'm too critical with films and series, lol. I'm that person that analyzes the whole film.

The Tokyo 2020 Olympics
I love watching the Olympics! I enjoy hearing inspiring stories from athletes from all over the world. Gymnastics are my favorite but I will literally watch whatever is on, I loved watching skateboarding for the first time! There are only a few days left so I'm going to enjoy the last few days and the closing ceremony.

What I Listened
Rain Song (feat. Colde) – Epik High
Life is Still Going On – NCT DREAM
Weekend – TAEYEON
Hey Kid, Close your eyes (with ) – AKMU
I Don't Do Drugs (feat. Ariana Grande) – Doja Cat

Things I Did
Turned 28
I turned 28 in July and I didn't cry! I have cried almost every birthday since I was a teen, typical Cancer, I know! I don't have the best of birthdays because something always happens which makes me cry but this year was the first one in years where I didn't cry! So, cheers to many more tearless birth years. haha

What I Bought
Apple Airpods and Cow Case
Along with my new Apple Airpods, I also bought this adorable cow case because, if you're new here, I love cows! They're my spirit animal!

New clothes
I mentioned this in my last post. I bought new clothes for my trip to Orlando which is in a few weeks. I actually haven't received my order yet but I bought clothes in July which is why I decided to include this. haha

Things I Love
The Sacred Self-Care Oracle
I'm loving this oracle deck so much! It's a wonderful reminder to do a self-care activity a day. Every weekend on Instagram, I've been posting a pick-a-card where you can choose from one of three oracle cards so you can also do a self-care activity during the weekend. If that sounds fun to you, make sure you follow me!

Last months goals
Upload a new Youtube video – CHECK
I just barely checked this off but I did manage to post a new video just a few days ago which you can watch here.

Update my shop – CHECK
My goal was to update some of the photos and I did that! I also posted two new crochet canvas pieces, a palmistry hand, and a crystal altar which you can find in my shop.

Goals for next month
Post Reels on Instagram (or TikTok)
Since most social media is moving away from photos to videos, it's time for me to jump on the bandwagon which I'm not looking forward to. To be honest, I'm not a fan of the whole TikTok video trend. I always skip them (unless it has a cute animal) because if I wanted to watch a video I just go to Youtube. But in order to keep up and spread my brand that seems to be the only way to keep up with everyone nowadays. It's either keep up or be left behind.

Posts I Loved
How to Make Cold Brew Coffee
Easy Vegan Flan (No-Bake!)
How I Create a Calming, Yet Color-Filled Home
Lavender Shortbread Biscuit Recipe
My Journey Starting Counselling
How to Stop Sabotaging Yourself and Feel Like A Success Even If You Fail
10 East Anxiety Coping Techniques
19 Techniques to Calm a High Sensitive Nervous System

Posts From The Month
This May & June
My Favorite K-pop Songs ♥ January-June 2021
The Cancer New Moon 2021
28 Thoughts About Turning 28
Basic Flower ♥ Crochet Pattern
The Aquarius Full Moon 2021
A Guide To Meditation ♥ Meditation Tips
My Tarot & Oracle Deck Collection

How was your month?