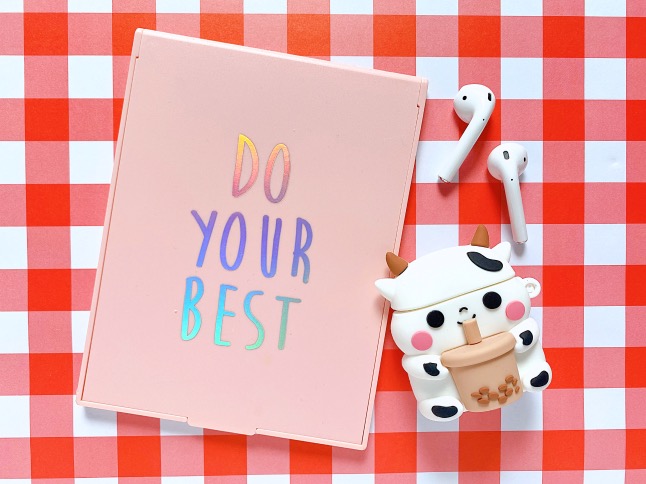 – I bought myself some new summer clothes this week. I don't often purchase new clothes because of my body dysmorphia. Part of my BDD is that I'm scared I won't fit into anything, no matter what size the clothes are. But I'm trying to take better care of myself, body included so I ordered myself some new clothes for summer because I'm going to Orlando in a few weeks and I wanted some cute new clothes to feel good in. I hope you are taking care of yourself as well.

– D.O. – Rose

– I've been journaling a lot recently. When I've journaled in the past I would always get out all my stickers and washi tape but this journaling session is different because all I do is write with a pen and a notebook. It's nice to just write without any pressure. Only I see this journal and what's inside of it so there's no reason to try to make it pretty.

– Finally a new Animal Crossing New Horizons update! I'm so happy they decided to include more food options, including cotton candy and boba! Ahhh!

– This Axolotl plush from Build-A-Bear! So cute!

– Dreamcatcher – BEcause

– I've been enjoying watching coverage from the Tokyo 2020 Olympics. It's actually been motivating to work out more. Sometimes, I feel too lazy to exercise but seeing all the Olympians with their muscular bodies has motivated me! haha

Posts of the week
My Tarot & Oracle Deck Collection
A Guide To Meditation ♥ Meditation Tips

How was your week?