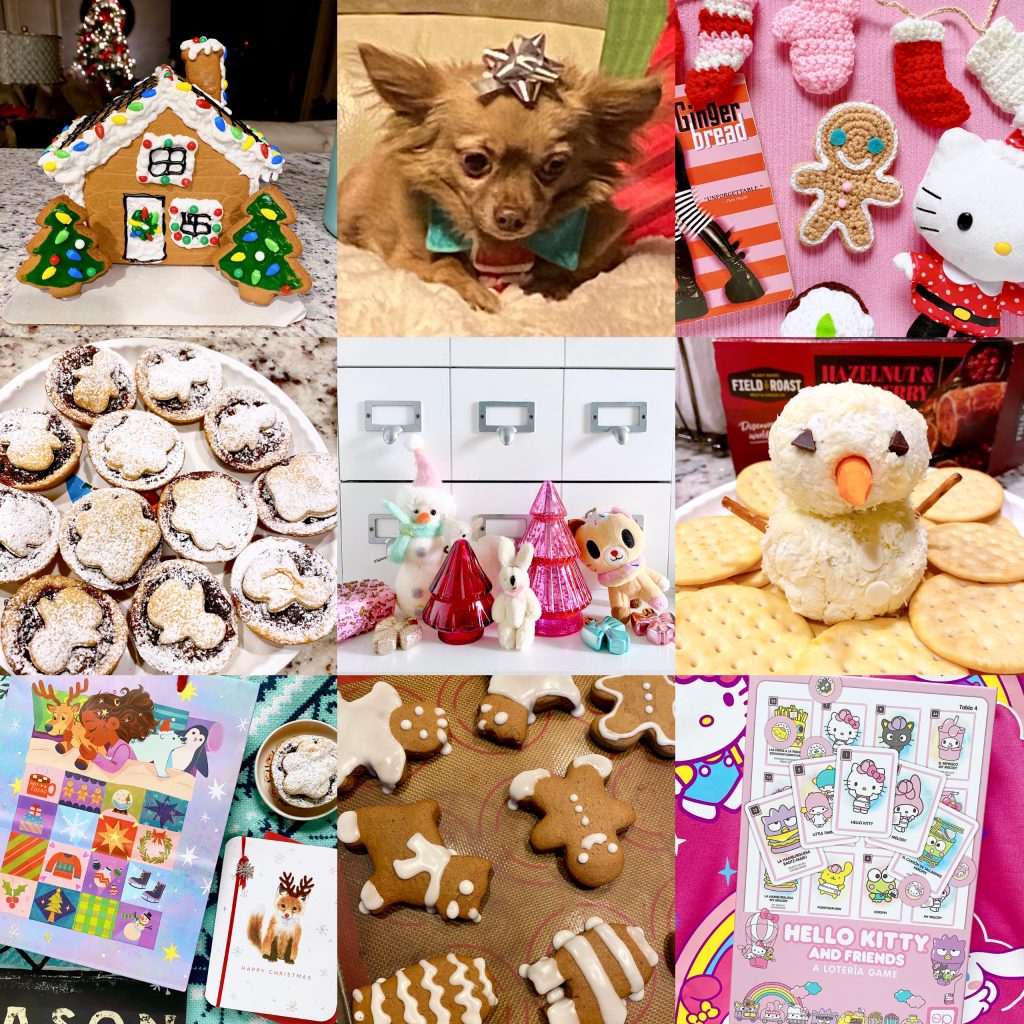 DISCLAIMER: Links included in this post might be affiliate links. If you make a purchase with the links I provide, I may receive a small commission at no additional charge to you.

What I Watched
Nope – Peacock
I was really excited to finally get to stream Nope because the trailer looked very interesting and it was about aliens and was excited to see how Jordan Peele did aliens. It wasn't what I was expecting. I find Jordan Peele's films very fascinating because his movies are labeled in the horror genre but I don't find any of his films scary and more thriller and make you think afterward. It's kind of brilliant because the entire time you will anticipate something scary to happen which is scary in itself. haha

Guillermo Del Toro's Pinocchio – Netflix
The animation is gorgeous! Because this is a stop-motion animated film it took 15 years to make! The textures, sounds, color scheme, and everything in this film are beautiful. The story follows the traditional story of Pinocchio but with some slight changes, it is slightly dark so I wouldn't recommend you let your children watch this unless they're comfortable with darker imagery.

Emily In Paris (Season 3) – Netflix
I binged Emily in Paris over the weekend. I feel like everyone who watches this series is only watching because of the obnoxious colorful fashion and because it's set in France. I would call this a guilty pleasure rather than a hate-watch because I've watched all seasons so far and enjoyed it even though I did roll my eyes a lot. I also can't stand Emily! To be honest, I don't really like any character but it's still a fun watch. If you watch Emily in Paris let me know why you enjoy it.

Gudetama: An Eggcellent Adventure – Netflix
This is a cute series about Gudetama and his friend, Shipyro as they go on an adventure to find their mom. It's a very cute and wholesome series. I enjoy it!

Glass Onion: A Knives Out Mystery – Netflix
I never watched the first Knives Out (and couldn't find it on streaming) but you don't have to watch the first Knives Out to watch Glass Onion. I enjoyed the film and the mystery kept me guessing until the end. However, I was kind of disappointed with the final reveal. Overall, it was a great film, and would recommend it.

Roald Dahl's Matilda The Musical – Netflix
I loved the film Matilda as a child and was quite hesitant to watch the musical adaptation after watching the trailer but I was presently surprised! The musical's opening number was what sold it for me and the whole musical offered a lot of fun and catchy musical numbers. It is very different from the film though, the musical is a lot more vibrant.

Disney's Encanto At The Hollywood Bowl – Disney+
This was the first live performance from Disney's Encanto taken at the Hollywood Bowl. The sets were beautiful. I'm also glad we finally got to see the full live performance of "We Don't Talk About Bruno".

What I Listened
Red Velvet – Birthday
ITZY – Cheshire
KARA – WHEN I MOVE
ATEEZ – Paradigm
P1Harmony – Back Down
Jaurim – Spooky Xmas
RM – Still Life (with Anderson .Paak)
MINHO – Chase
SHINHWA WDJ – Flash
XEED – Dream Land
NCT DREAM – Candy
NewJeans – Ditto
VERNON – Black Eye

Things I Did
Made Vegan Mincemeat Tarts
I made my first mincemeat tarts with vegan handmade filling. I thought making my own filling would be difficult but it wasn't as bad as I thought! I'm so happy that they came out well and that everybody enjoyed them! I've saved the recipe and will share it next year when I make them again.

Decorated a Gingerbread House & Cookies
The only thing that kept the holiday blues away from me this season was decorating! As a crafty DIY person, decorating feeds my soul especially cute edible goods like gingerbread! haha

What I Bought
Abuelita Mexican Style Instant Hot Chocolate Drink Mix
I grew up with my mother making this hot chocolate but the traditional one that comes in a block. I never liked the taste of this chocolate but I saw these instant packets on Amazon for $2 so I decided to give them another chance. I used almond milk instead of water and it was a decadent treat to soothe my cold self in the evening.

What I Read
My Best Friend's Exorcism: A Novel by Grady Hendrix
This was one of the books that I bought back in October. This book has been on my tbr list for quite some time. There's a lot of 80's nostalgia and the cover itself is supposed to replicate a videotape. I was underwhelmed by the story. If you plan on reading this novel please note that there is a part where an animal gets hurt in a horrific way which I wish I would've known before, as an animal lover I don't like reading about animals getting hurt. They made a film that is available on Amazon Prime but I probably won't watch it because I don't want to see that scene.

Think Like A Monk by Jay Shetty
This book was recommended to me by a friend. I listen to Jay Shetty's podcast from time to time so I decided to give it a read and I learned so much! There is a lot of useful information on how you can better yourself. If you have any self-help recommendations let me know, self-help is one of my favorite book genres and always looking for new books to read.

Things I Love
Hello Kitty And Friends Loteria
My kawaii lifestyle and Mexican culture have finally merged! I received this game as a Christmas gift and played it with my family on New Year's Eve and we all had a blast playing it! Loteria (Lottery in Spanish) for those who don't know, is a Mexican bingo-style game. This version features a few of the Sanrio characters dressed as cute food. The illustrations are soooooo adorable! Even the cards are written in both English and Spanish which was surprising.

Favorite Blog Posts
How to Channel Negative Energy Into Positive Magic
8 Wellness Rituals You Can Do From Bed
Why Curl Patterns Change Over Time
Winter Solstice Ritual Incense Recipe
How to Make Vegan Hot Cocoa Bombs
How to Make Curls Look Fuller & Less See-Through | Thin Curly Hair Routine
The Ghost of Christmas Past
Super Easy Vegan Cream Cheese
Beauty and the bears
HOW TO REVIEW YOUR YEAR
The Best Books I've Read In 2022
7 Ways to Order to Make Your Vegan Starbucks Drinks Healthier

Posts From The Month
Week 48/52
This November
Self-Care Wisdom Cards Review
Week 49/52
Astrology Spotlight ♥ Sagittarius (November 22 – December 21)
Tarot & Oracle Card Deck Holiday Gift Ideas
Week 50/52
Magical Moments #12
Winter Mood Board ♥ December 2022
Week 51/52
Best K-pop Songs of 2022 ♥ July-December
Week 52/52

How was your month?