Welcome back to another oracle card review. In the post, I'll be reviewing the Sacred Self-Care Oracle Deck. Check out my last oracle card review here. If you don't like spoilers then you might want to skip this post or not stare at the pictures below for too long as I will be showing all of the cards from this deck.

This oracle deck was created by Jill Pyle (the CEO & co-founder of Goddess Provisions) and illustrated by Tatiana Vedenkina. The deck contains 55-cards and a guidebook. The oracle cards include an inspiring pastel-colored self-care illustration image on the front and a pastel purple backing with pink accents. The guidebook includes an explanation of each card along with a mantra and journal prompt.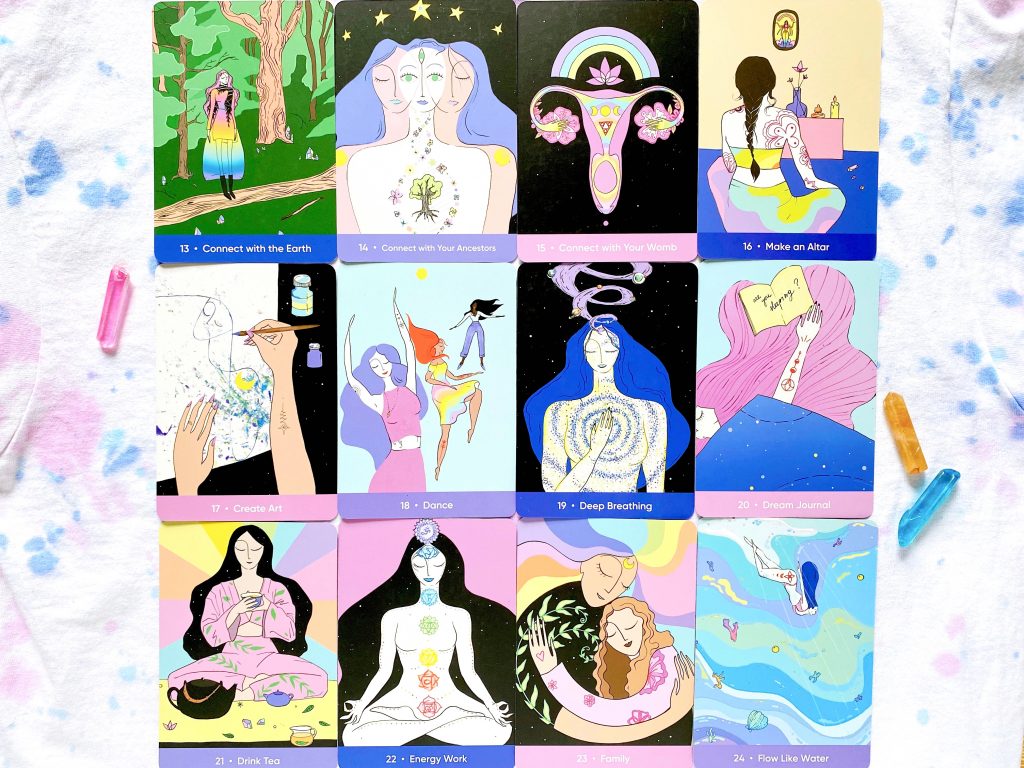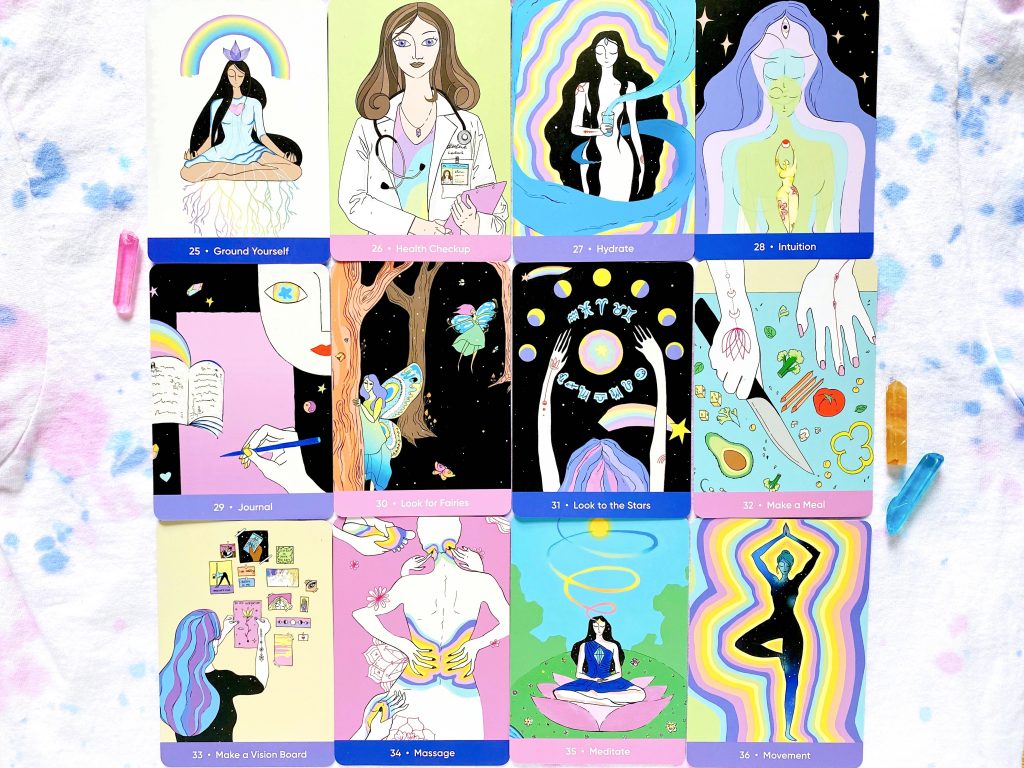 DISCLAIMER: Links included in this post might be affiliate links. If you make a purchase with the links I provide, I may receive a small commission at no additional charge to you.

PROS
– Affordable deck
– Whimsical artwork
– Pastel-colored cards
– Good quality cardstock
– Good quality box
– Matte cards
– No reverse meanings
– Comes with a guidebook

These oracle cards are matte and made with a sturdy cardstock. The colors of this oracle deck are so dreamy and whimsical and that was what drew me to this deck. The cards are a mix of practical inspirational and ancient wisdom to help you nourish and take care of yourself.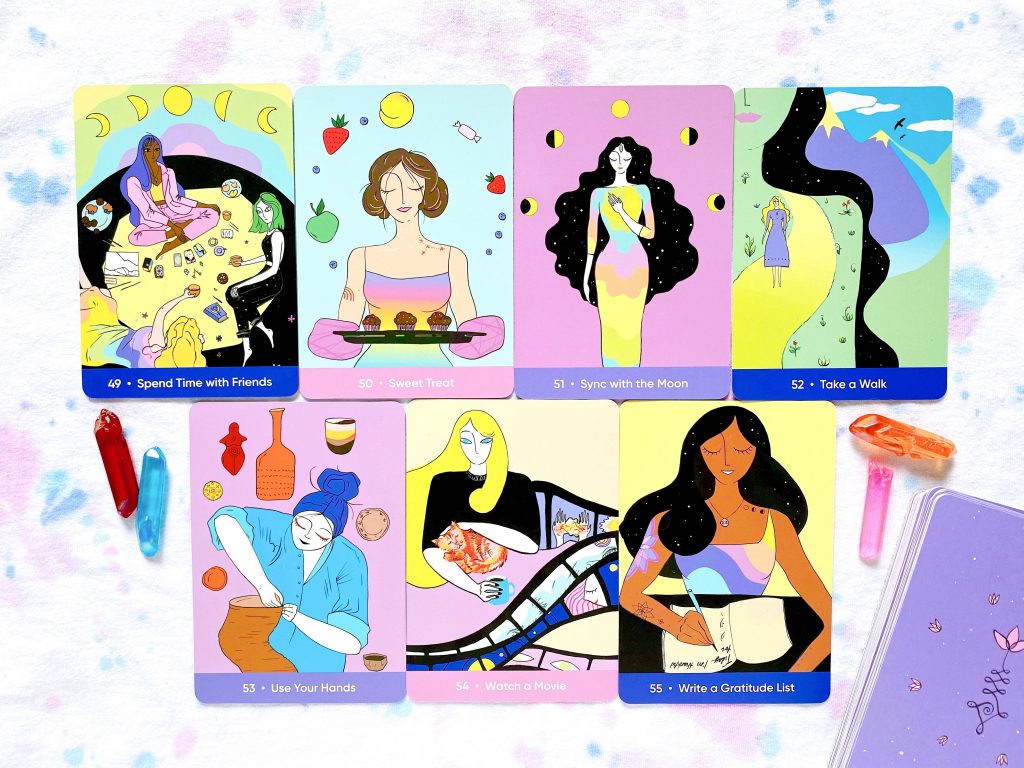 CONS
– Cards stick together
– Difficult to shuffle

If I had to say a negative thing about this deck is that the cards stick to each and shuffling with this deck can be hard at first but the more you use the deck the easier the shuffling gets. Honestly, I have no problems with this deck. It's perfect and one of the oracle decks I use the most.

You can purchase the Sacred Self-Care Oracle deck here

Do you have this oracle card deck in your collection?