When I heard that L'Oreal came out with a cushion foundation I had to go find it! This is one of the first drugstore cushions to come out in the states. As most of you know I am a cushion fanatic! I love how easy apply a cushion is and it's travel-friendly. Honestly, I wasn't expecting too much from this cushion because Korean cushions are truly amazing. So how does a western cushion compete? Let's find out!
For those of you who aren't familiar with cushion, foundations let me explain. A cushion is a compact that contains a sponge puff and a foundation that is similar to a bb cream. You use the sponge puff to apply the "foundation" to give you a natural finish, similar to a beauty blender finish. The sponge alone is what has made these incredibly popular in South Korean (where they originated from). Most cushions, in general, give you a dewy look. So don't bother buying any type of cushion (unless it's matte) if you are just going to apply on powder because the formula is created for a glowy dewy skin finish. If you do not like the appearance of dewy skin then cushions aren't for you.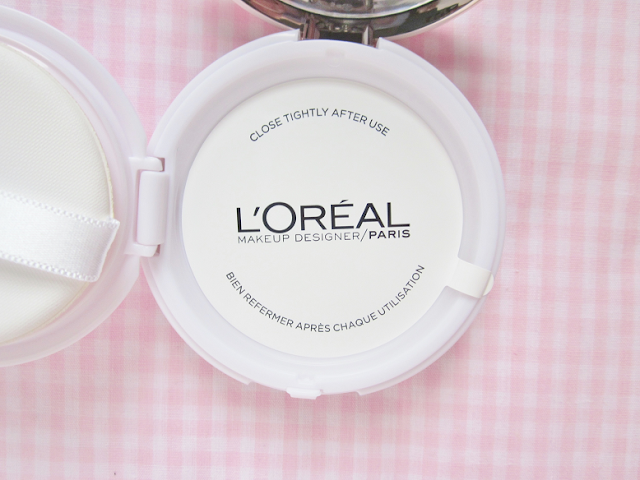 Product description
"L'Oreal's True Match Lumi Cushion Foundation is their first liquid foundation in a cushion that provides a fresh, luminous look in just one tap. Using the puff applicator, tap makeup onto skin and layer for perfectly customizable coverage."
Pros
– Comes in many shades and undertones (12 shades total)
– Same price as most Korean cushions
– Simple sleek portable packaging
– Light to medium coverage
– Buildable
– Easy to apply
– Blends well
– Luminous finish
– Dewy skin glow
Cons
– Wouldn't work on oily skin
– No SPF
– No refill
My Experience
There is a total of 12 different shades with three skin undertones including warm, neutral and cool. Which alone is quite impressive! Most Korean cushions come in 2-3 shades so those with darker skin never could really use cushions, until now!
The coverage is light but it's buildable so you can apply on 1-2 more layers to create a medium coverage. You get a very luminous finish that slowing progressives throughout the day making you even dewier looking. If you have oily skin I wouldn't recommend this. My younger sister who has oily skin used the same cushion and she said that it made her really oily after a couple of hours. I have oily/combination skin and it worked fine on me.
Now onto the downsides of this cushion, First off, no SPF! Most cushions contain SPF so not having SPF in this cushion bothered me. I wear sunscreen every day but having a little bit of more protection never hurts. Next, no refill? So if you are familiar with Korean cushions then you know that the bottom of the cushion (the foundation part) usually comes off easily so you can discard the old foundation once you finish it and buy a refill (which is a few dollars cheaper). This cushion didn't have that. So if you want to purchase this product again you are going to have to buy the whole compact again for the same price.
Like I said before I wasn't expecting this cushion to impress me but I was presently surprised! However, there is room for improvement. L'Oreal can come out with a regular cushion for those who aren't a fan of the luminous Lumi series. They can add SPF, sell refills and extra cushion puffs in the future. Overall, it's a pretty darn good cushion and I would recommend to those with dry, normal and combination skin types.
Would I repurchase?
Yes!
Rating
4 out of 5 hearts
You can purchase the L'Oreal True Match Lumi Cushion Foundation here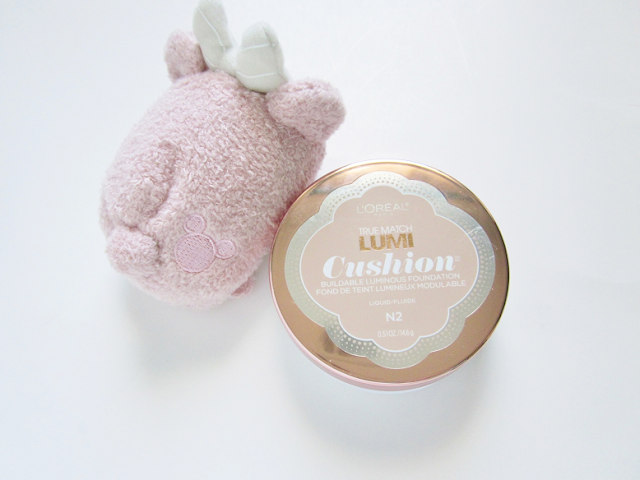 Have you tried a cushion before?