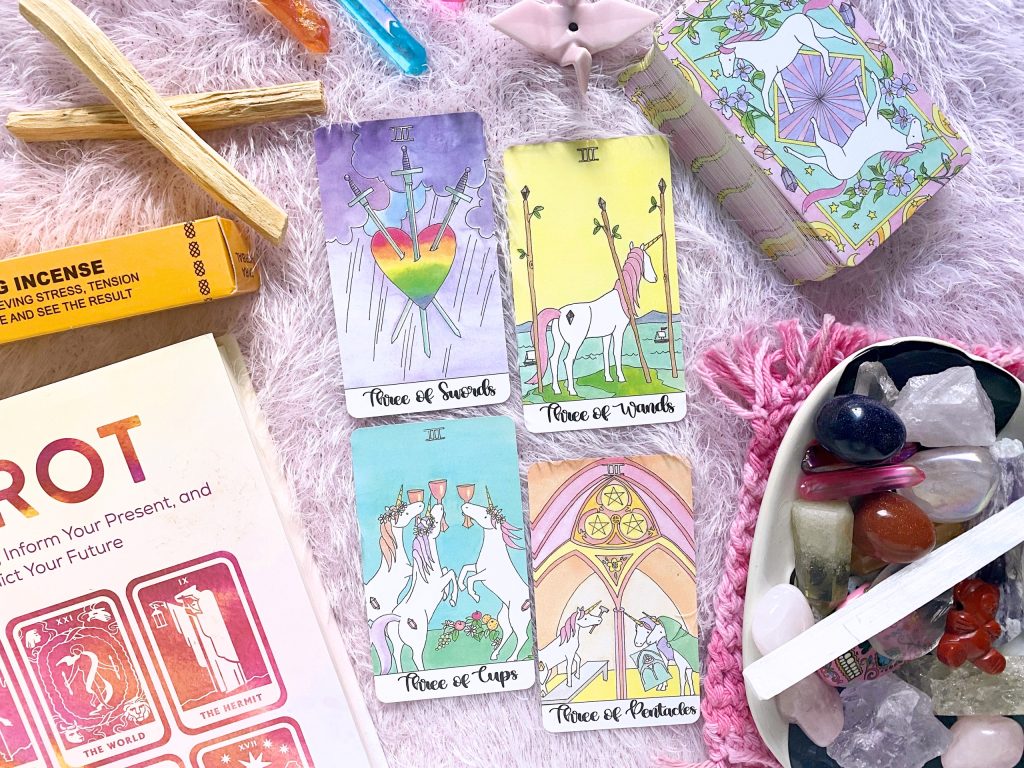 Welcome to another post from my Tarot 101 series. In this series, I try my best to explain how you can read the Tarot cards simply. In this post, I'll be focusing on the Threes, all four of the suits including Three of Wands, Three of Cups, Three of Pentacles, and Three of Swords. Stay tuned for separate posts on the rest of the Minor Arcana cards!

If you're new here, make sure to read this post where I teach about the Minor Arcana and the different suits in Tarot. Also, make sure to read my posts on Major Arcana, both part 1 and part 2. I also post Tarot and Oracle card reviews so make sure you check out those posts if you're looking for a new deck to add to your card collection.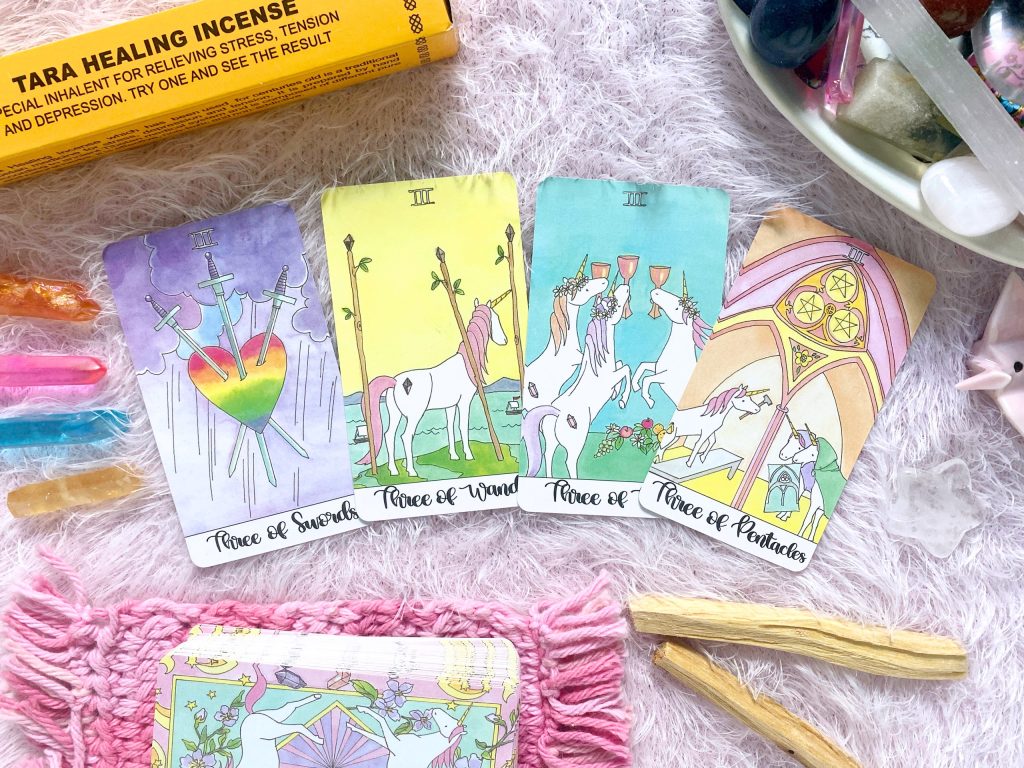 THREE
The Threes is the third card of the Minor Arcana. The Three in Tarot represents the completion of a goal or to use your creative skills and abilities to manifest your desires. In Numerology, the number '3' represents communication, growth, abundance, self-expression, inspiration, joy, and creativity.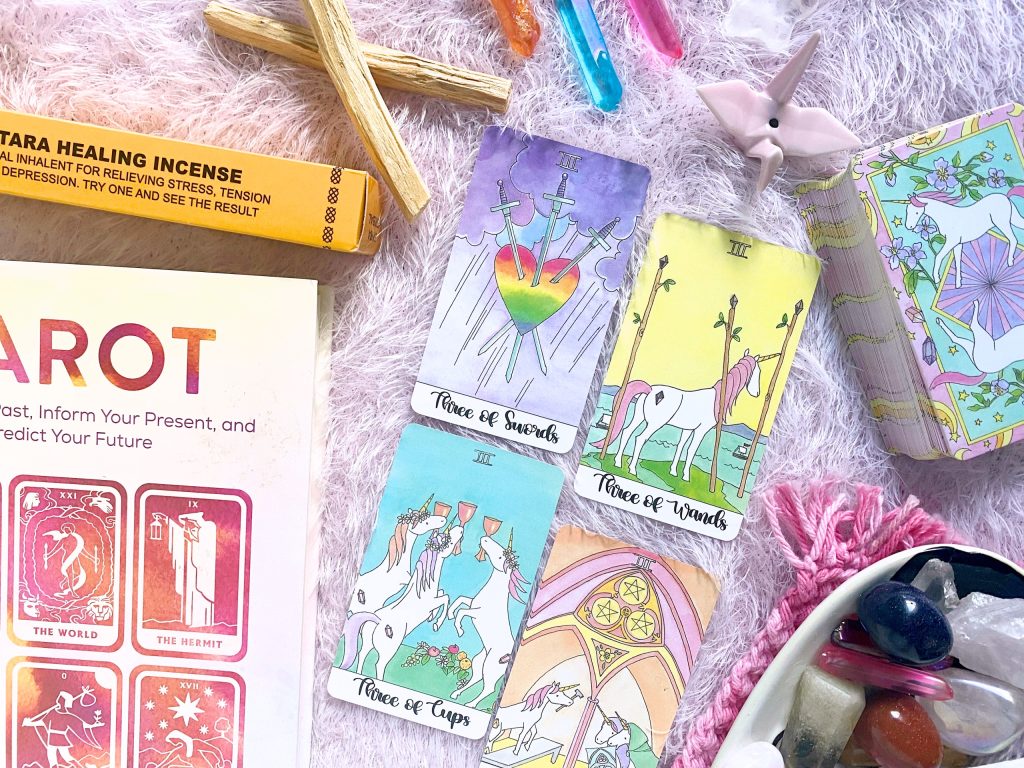 WANDS
Wands focuses on creativity, passion, inspiration, willpower, and drive. The Three of Wands indicates that your plans are working and everything is going according to plan. You are creating a stable foundation for yourself. Have confidence in your dreams and know that you are in a good position to be.

CUPS
Cups focuses on emotions, creativity, love, intuition, and relationships. The Three of Cups indicates celebration within your community. Joy and merriment is happening around you! Take this time to spend time with your loved ones and enjoy life.

PENTACLES
Pentacles focuses on physical matters, finances, health, manifestations, and practical concerns. The Three of Pentacles indicates collaboration and teamwork to create something together. Your talent is being recognized but don't underestimate the talents of others around you. If you've been struggling to complete a task, this card suggests reaching out for help by asking others for their insight.

SWORDS
Swords focuses on rational thinking, Intellect, logic, communication, conflict, and analysis. The Three of Swords indicates heartbreak and suffering. You may be grieving and yearning for something that you've lost. Have compassion and know that things happen for a reason and that this situation had to happen in order for you to grow and evolve.

If you have any questions let me know. Do you know how to read Tarot?