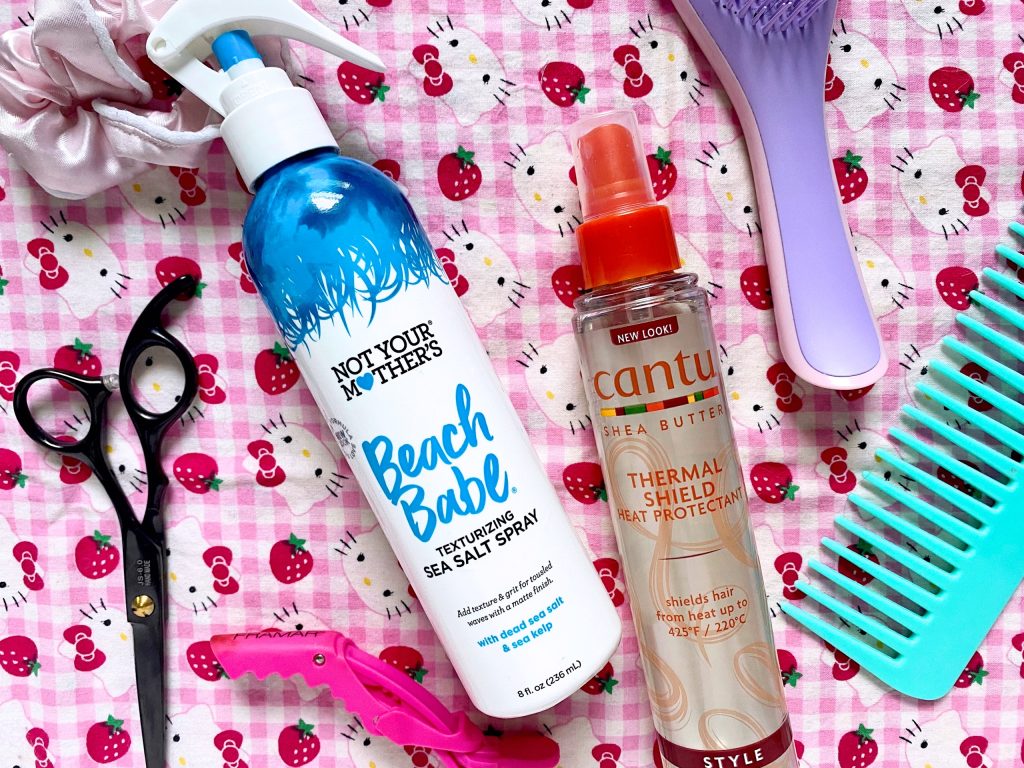 A few weeks ago, I published a post on a few curly-haired styling products that I no longer use anymore. The hair products in that post almost made it to that post, however, I've been able to use these two products in different ways, I repurposed them! I found an alternative way to use reuse these hair products so that these products don't go to waste. I hate wasting products! I will use a product even if I hate it because I don't want to simply throw away a container of something because it didn't work out for me, if I can't find a way to use a product then I will give it away.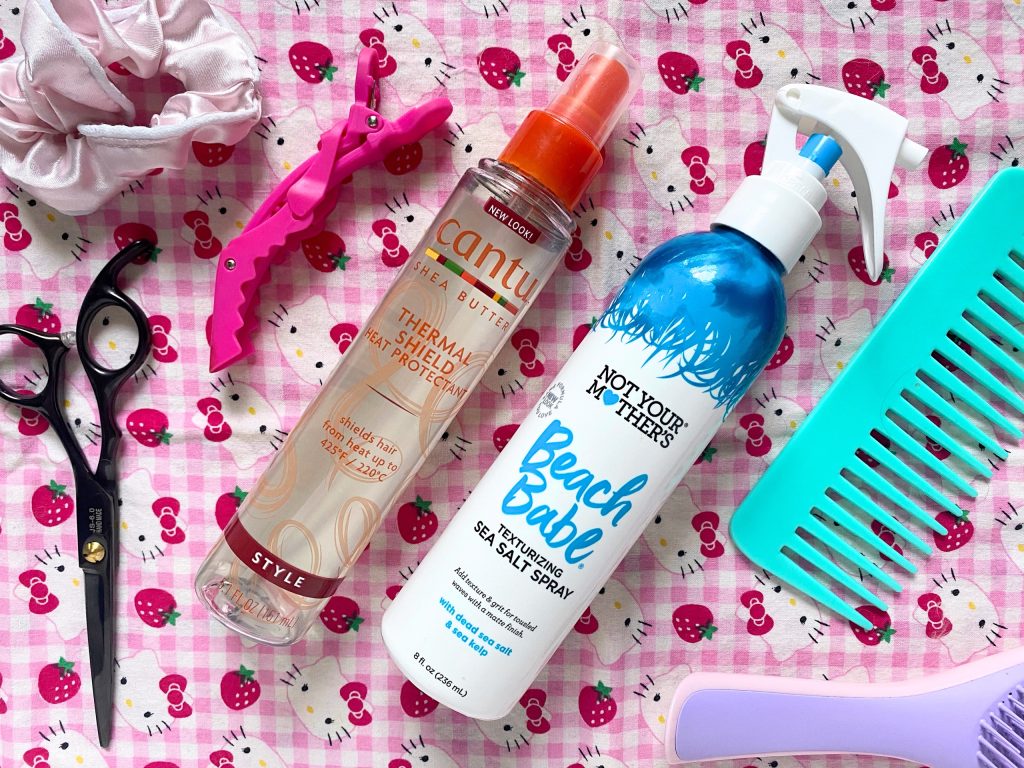 DISCLAIMER: Links included in this post might be affiliate links. If you make a purchase with the links I provide, I may receive a small commission at no additional charge to you.

Cantu Thermal Shield Heat Protectant
I bought this heat protectant a few years ago to use when I went out to protect my hair from my curling iron. Yes, I know I have naturally curly hair but there are times when my curls look wonky and I want a quick curl without rewetting my hair and waiting for it to dry. I do want to mention that I no longer use my curling iron which is why I stopped using this heat protectant, that is until I started using a diffuser to quickly dry my curls. On the days when I wash my hair, I will spritz some of this heat protectant after I've layered my leave-in styling cream but before I apply my gel. Remember, to keep your hair healthy by using a heat protector, especially if you use heat on your hair often!

Not Your Mother's Beach Babe Texturizing Sea Salt Spray
This sea salt spray used to be my most purchased hair product! I've bought multiple bottles of this sea salt spray (I even bought the banana-scented version!) however, when I started on my curly girl journey I stopped using this product because it wasn't CGM-friendly and because this product is so drying! I mean, it makes sense because it's literally a sea salt spray and sea salt takes out the moisture from your hair. However, after watching this video I've found a new way to reuse this product in a different way, by using it as a texturing spray! Whenever my wavy curls look too soft I will mist a bit of this product to add definition and texture to my hair.

Have you repurposed a hair product before?