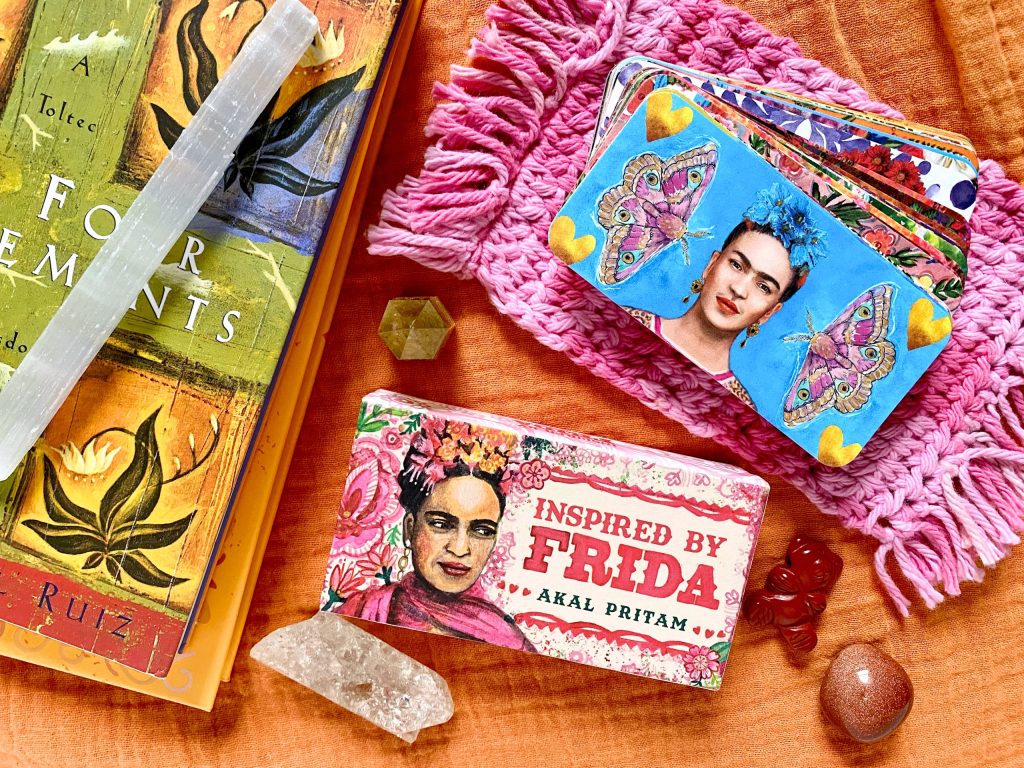 Welcome back to another deck review. In the post, I'll be reviewing the Inspired By Frida Affirmation Cards by Akal Pritam. Check out my last tarot card review here. If you don't like spoilers then you might want to skip this post or not stare at the pictures below for too long as I will be showing some cards from the deck.

The Inspired By Frida cards were created by Akal Pritam. Akal Pritam is an artist, author, mystic, and naturalist devoted to the healing through the arts. Akal Pritam has a wide collection of books, journals, and inspiration decks. All of their designs are stunning as they have a floral and natural style. If you're instead in self-healing books, self-love journals, and mini inspirational decks definitely take a look at their collection of published works.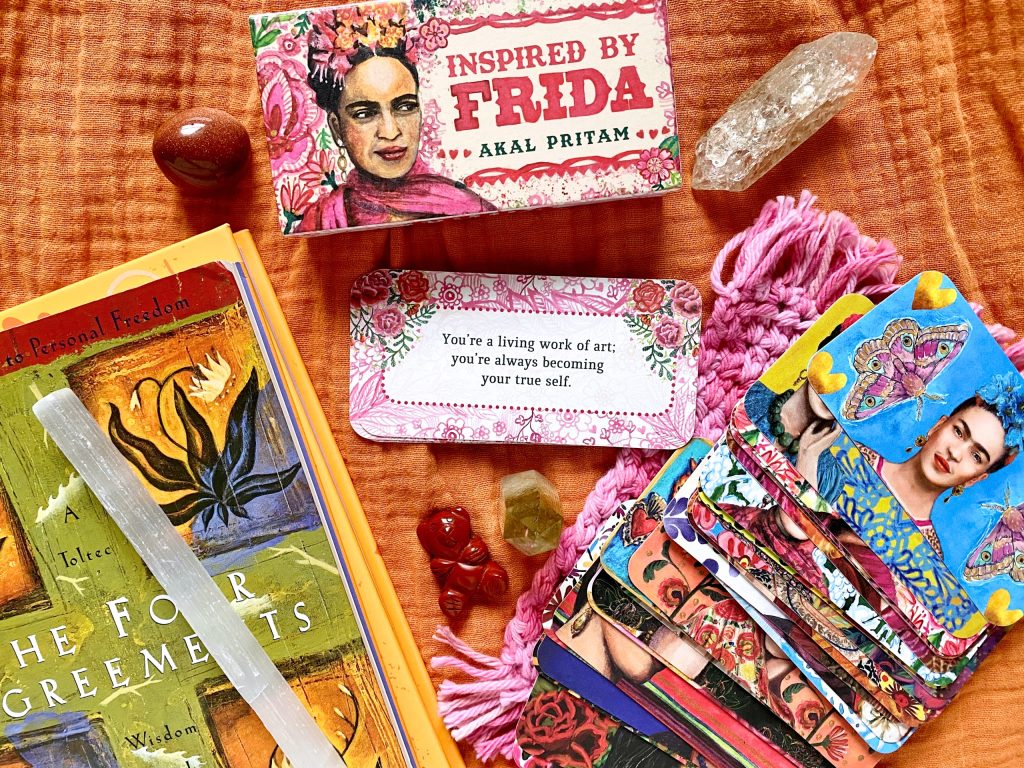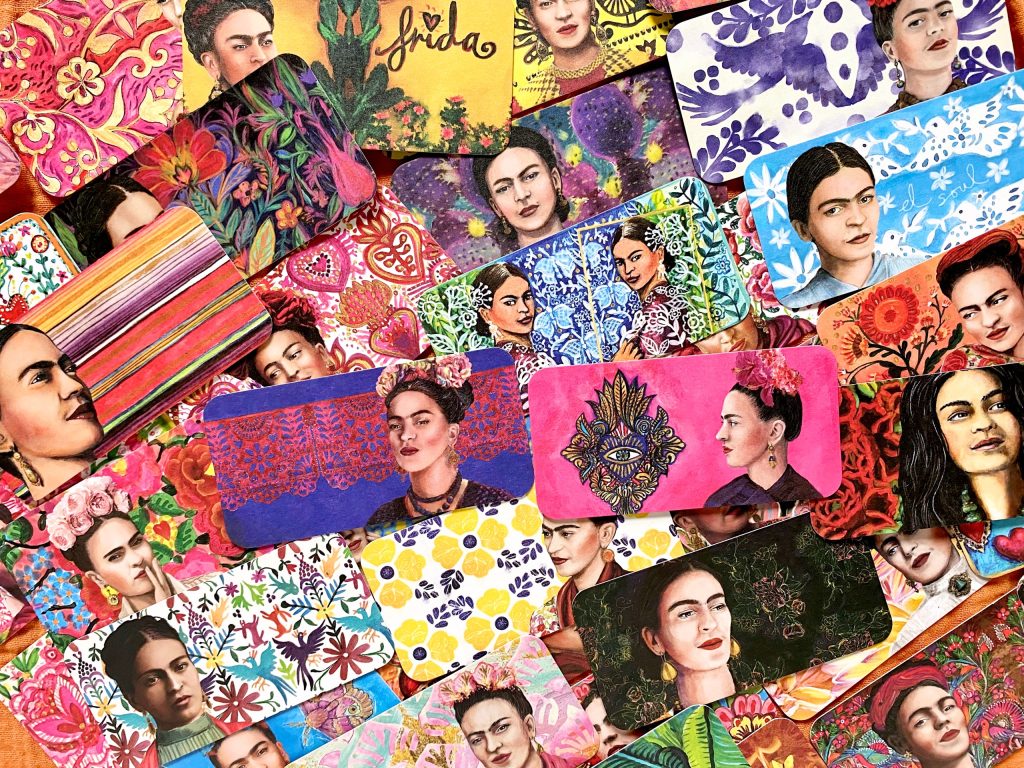 DISCLAIMER: Links included in this post might be affiliate links. If you make a purchase with the links I provide, I may receive a small commission at no additional charge to you.

PROS
– Beautiful images
– Colorful cards
– Matte cardstock
– Cards shuffle nicely
– Affordable
– Great for creatives
– Travel friendly packaging

The Inspired By Frida affirmations cards come in a compact magnetic box comes with 40 colorful beautifully illustrated cards with pictures of Frida Kahlo. The rectangle cards are printed on matte cardstock so they shuffle nicely. On the back of the cards, there are messages with sayings to inspire creatives and elevate your perspective to lift you onto your path to fulfill your creative destiny. These cards serve as a reminder to use your artistic voice with courage and purpose, like Frida Kahlo.

I came across this deck randomly on Amazon. The cards are small and brightly colored, very travel-friendly. For some reason, I thought the cards contained quotes from Frida Kahlo but they are actually just encouraging messages from the author. This would make the perfect gift to an artistic friend or a Frida Kahlo fan.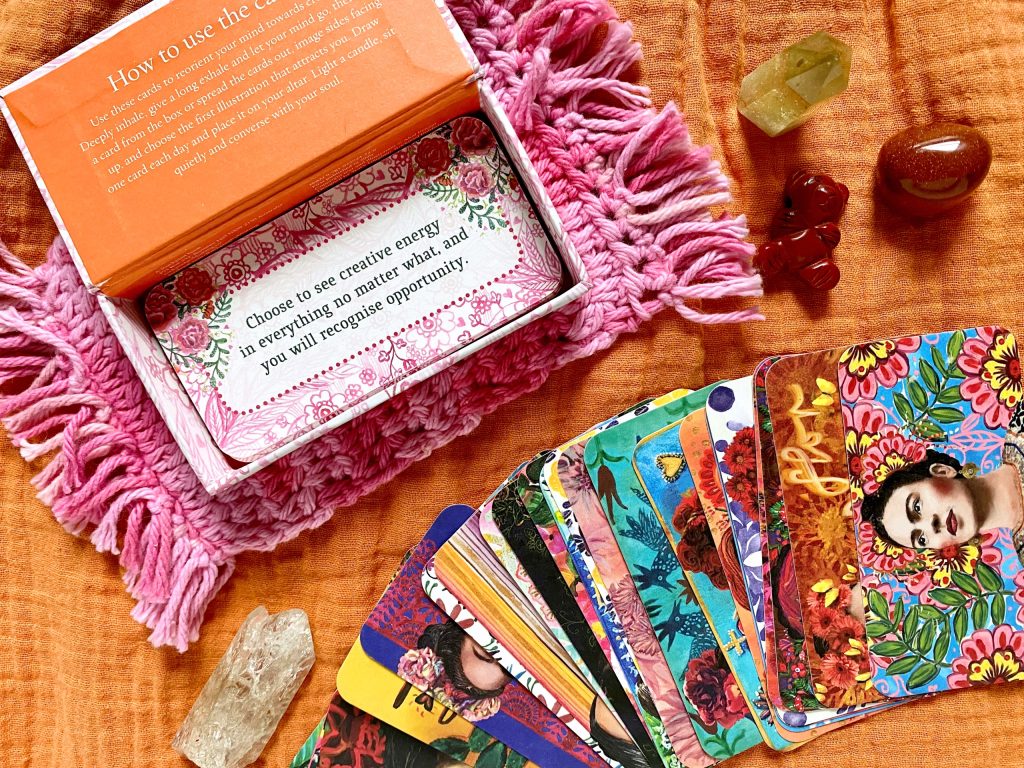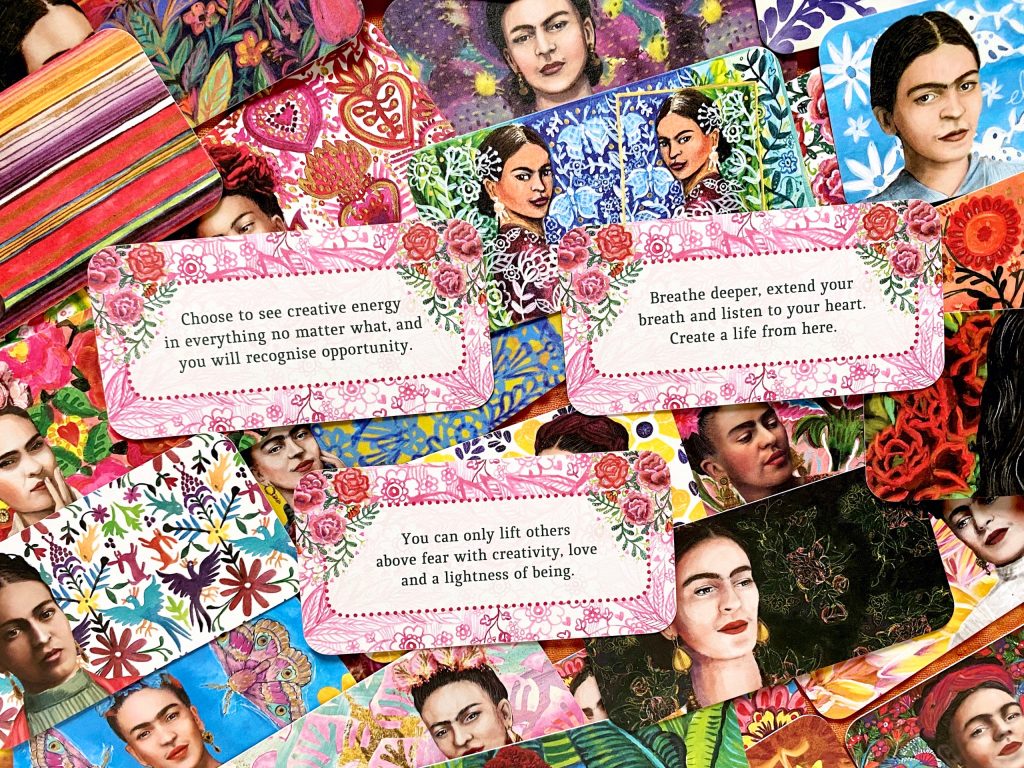 CONS
– I don't use this deck enough

I didn't have any negative things to say about this deck, it's a nice deck to have in your card collection. I personally, don't use this deck enough anymore though. I have a plethora of card decks now and the more oracle, tarot, or affiratamion decks I collect the harder it gets to use them all. With that said, this is a beautiful deck to have and as I was taking pictures of this deck for this post, I was reminded by how beautiful the images are and the uplifting messages on the cards. If you need a push and are a creative person then this deck would be a lovely addition to your collection.

You can purchase the Inspired By Frida deck here

Do you have this deck in your collection?