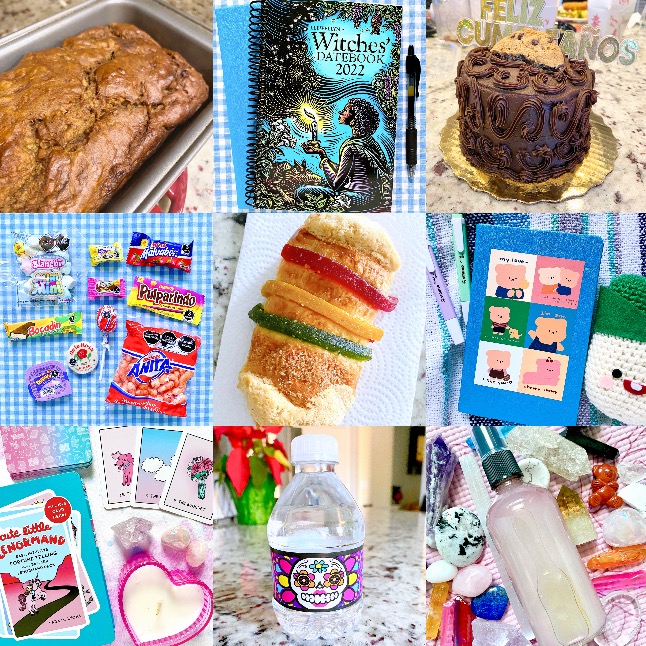 DISCLAIMER: Links included in this post might be affiliate links. If you make a purchase with the links I provide, I may receive a small commission at no additional charge to you.

What I Watched
Eternals
Like most MCU fans, I wasn't interested in the Eternals at first, however, after watching it I didn't think it was as bad as I thought it would be! I agree that it was unnecessary too long and that there were too many characters that we didn't get enough of. I also didn't like the chosen one, I felt like their character was too boring and didn't have that heroic drive, in fact, I don't think any of them had a heroic drive which is why I think this film felt a little off. But overall, it's not as bad and I didn't hate Eternals. Go watch it if you haven't.

Schmigadoon!
I saw a trailer for this and instantly fell in love with the concept! A couple gets stuck in a mysterious musical town and must sing their way to find a way out. This was a fun watch! It was corny but cute and be warmed some of the songs will get stuck in your head! ?

DollFace
Another show that sucked me in because of the trailer! This is about a girl who gets unexpectedly dumped by her boyfriend and realizes she hasn't contacted her girlfriends in years so in order to move on from her breakup she tries to rekindle her friendship with her friends. I'm not one for girly rom-com shows but this stars Brenda Song and Shay Mitchell, two actresses who I love so I decided to give it a go and it was a cute watch. Season 2 comes out later this month so now would be a great time to watch this series if you haven't yet.

What I Listened
GOT the beat – Step Back Side note: I hate how they promoted this group, it's supposed to be SM's best female idols in a group but they didn't even shoot a damn music video for them! smh
P1Harmony – Do It Like This
ONEWE – Planet Nine: VOYAGER – EP
ENHYPEN – Blessed-Cursed
pH-1 – LATELY (feat. Hoody)
TAEYEON – Can't Control Myself
PENTAGON – Feelin' Like

Things I Did
Made Banana Bread
In my home we rarely have bananas go bad because we eat them so much. However, one day we had 3-4 bananas that were on their last legs so I decided to use them to create banana bread and It came out pretty great! I'm not a baker so I was very proud of myself! I used this recipe.

What I Bought
Bullet Journal
I mentioned in another post that I wasn't sure if I wanted to start a new journal or just use an old notebook, well I went ahead and ordered a new bullet journal. New year, new journal, right? ?

STABILO Swing Cool Highlighter Wallet Set
To use along with my new bullet journal I got these STABILO highlighters to use. I know everybody loves the classic highlights but I found these which are slimmer so I went ahead and bought these instead. So far they're working great!

Frida Mini Inspiration Cards
I found these cute Frida cards and decided to treat myself. They're gorgeous cards with inspirational quotes. I've been pulling one every morning and using it as my affirmation for the day.

Things I Love
Cute Little Lenormand: Easy, Intuitive Fortune Telling with a 36 Card Lenormand Deck
A late Christmas gift to myself. I've been wanting to get into Lenormand since I found out about it last year. Lenormand is a fortune-telling deck, it's similar to Tarot but different as well. I found this cute book and deck online and have been slowly learning how to read the cards. I love that the deck is so cute and easy to interpret.

Costco Mini Pancakes
Pancakes are one of my favorite foods so when I found a huge pack of mini pancakes at Costco it was a dream! They come with 2 mini pancakes per pack. I would have them as a snack or as a small breakfast. If you can find them at your Costco, get them!

KFC BeyondMeat
Most of the KFC in the US released BeyondMeat nuggets and they're delicious! They tasted exactly like real meat, or at least what I remembered real chicken tasted like. I really hope KFC keeps this as a permanent option.

Last Months Goals
Answer comments and catch up on blogs – HALF CHECK
I did catch up on commenting but I didn't leave as many comments on other blogs so I'll be making this my goal next month, again.

Read at night – CHECK

Practice piano – CHECK

Goals For Next Month
Leave Comments on Other Blogs

Practice Digital Art + Stickers
If you've been following me on Twitter or Instagram you may have already seen some of my art designs and stickers. I'm having so much fun and can't wait to see how I improve in a month!

Make More Instagram Reels
Since Instagram is only promoting IG Reels now I feel like I have no other choice but to give in if I want to spread my brand. I know I've made a few reels before but it's so tiring to make one reel. I know I'm not alone in feeling like this, most small creators who I follow also are feeling like this, it's so trusting but what else can I do?

Favorite Blog Posts
Some Journaling Prompts for January 2022
7 Strategies To Read More In 2022
Getting Started With Kawaii Journaling
12 Korean Books to Read Now
The Reason Why You Can't Seem to Get Rid of Your Facial Redness
The Best Ways To Learn To Play The Piano

Posts From The Month
The Capricorn New Moon 2022
This December
Week 1/52
Major Arcana (Part 2)♥ Tarot 101
My Favorite K-pop Songs ♥ July-December 2021
Week 2/52
The Cancer Wolf Full Moon 2022
Reasons To Start A Blog In 2022
Week 3/52
Magical Moments #3
DIY Energy Cleansing Mist
Week 4/52
The Aquarius New Moon 2022

How was your January?