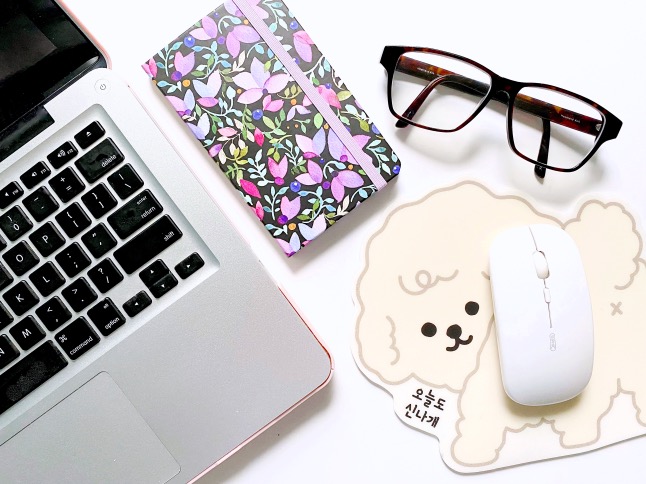 Have you ever wanted to start a blog before? Well, this year might be the year to begin blogging. Why? Because having a blog of your own is like having a space of your own, a little corner of the internet. So whether or not your goal is to start a blog this year, I'm going to try to convince you with some reasons to start a blog in 2022.

Types of Blogs
Before I give you reasons on why you should start a blog I'm going to mention some of the types of blogs you can start. There are multiple blogs out there but I'll just mention a few in case you don't know where to start.

Diary Blog – A blog where you can post about your life. You can write about your day or what's going on in your life, like journal entries. They don't have to be too personal just share what you're comfortable sharing.

Hobby Blog – You can start a blog about a hobby you enjoy and share tips on a certain hobby like cooking, painting, reading, exercising, journaling, etc. Or you can start a new hobby and share your experience as you discover more about the said hobby.

Fandom Blog – Are you a fan of specific fandom? A music artist, book series, video game, clothing style, movie or television, etc. Start a fandom blog! Express your love for this fandom by sharing posts about this interest. Share your love for this fandom and connect with other fans.

Lifestyle blog – A blog with a mix of things you enjoy, your lifestyle. If you don't know what type of blog you want to start then a lifestyle blog is a nice place to start. My blog is a lifestyle blog!

Expression of Creativity
If you're a creative person with an everyday job or school that doesn't allow you to express your creativity (been there) then blogging is the perfect way to express your creativity! Whether it be with your writing, blog pictures, or the types of posts you publish. Blogging can encourage you to get more creative as well! The more you post the more ideas that can inspire you to blog more.

Friendships & Community
My favorite thing about blogging is the people you meet through blogging. Readers who constantly leave comments become familiar to you and eventually, that can lead to a friendship. You can also discover other bloggers by following their blogs and leaving comments. There are many opportunities for you to become a part of a blogging community. I've been able to make some amazing friends through blogging.

Write it Out
I like to compare blogging to journaling. Sometimes you just need to write out your feelings. There is something about mindless writing typing that makes you feel better, it's very therapeutic.

Monetization
Eventually, if you've created enough of a following you can try to monetize your content and get paid to blog! Obviously, this isn't a reason to start a blog but if you enjoy blogging so much and get enough views then it wouldn't hurt to try to earn some money. If you're interested in blogging just to earn some cash you have to be patient. No one enjoys visiting a blog with constant pop-ups and ads everywhere, in fact, I think that hurts your blog.

Do you have a blog? If so, leave it in the comments so I can check it out!