I was browsing through the Colourpop website and noticed that they were having a site-wide sale so I decided to indulge and place an order because I was in need of some new makeup. I thought it would be fun to share what I got with you because I haven't shared a beauty haul in a while.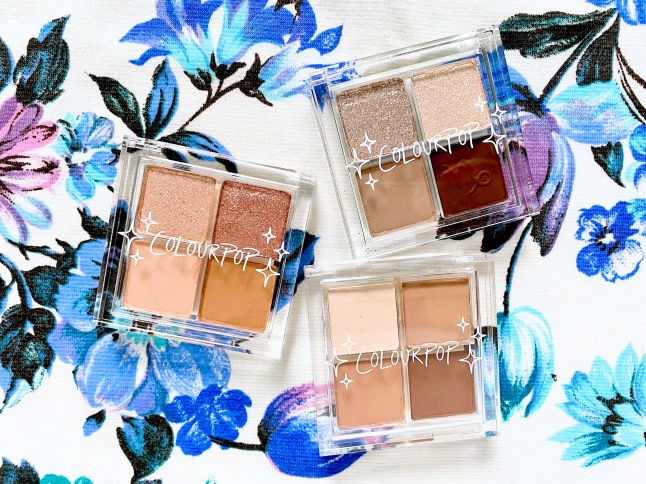 Let's start with the eyeshadow quads, the reason why I placed an order from Colourpop was that
I realized I didn't own any matte palettes. I own a bunch of palettes that contain like 1-3 matte eyeshadows, in one palette! Why do so many eyeshadow palettes contain glitter? As much as I adore shimmery and glitters, I need some basic neutrals eyeshadows, so that I can layer those pretty glittery shades over! haha

I came across Colourpop's nude collection. The collection contains 6 neutral matte quad palettes. I originally wanted to get nothing but palettes from this collection however, I couldn't resist some of the glitters from other palettes so I purchased 2 other quads with each 2 matte and 2 glitter/metallic eye shadows.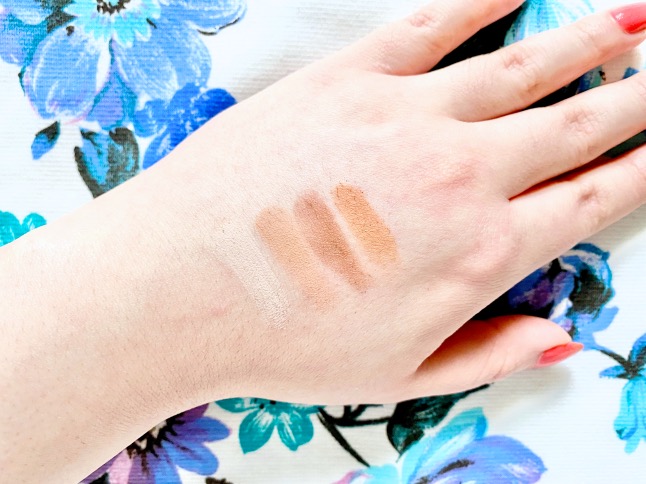 Free To Be Shadow Palette Swatches
Free To Be is a creamy warm beige neutral palette.

Just Flow – matte ivory
Easy Does It – matte light beige
Breezy – matte tan
No Cares – matte warm sepia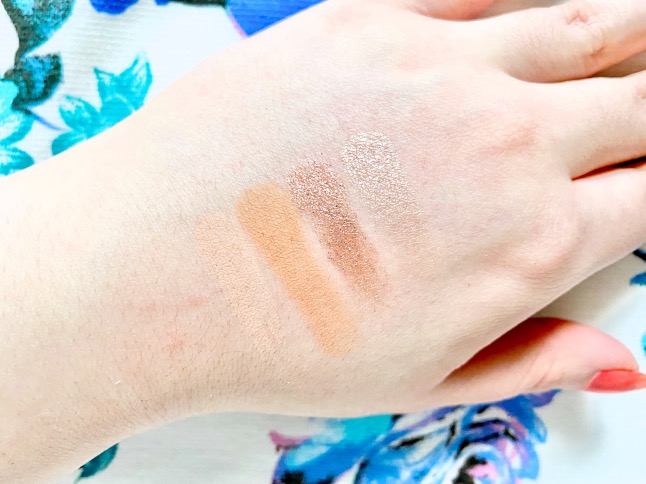 Cream Soda Shadow Palette
Cream Soda contains 2 matte and 2 metallic eyeshadows.

Float – metallic light warm golden peach
Malted – metallic medium copper brown
Milkshake – matte warm peach
Soda Shop – matte light-medium golden brown
Head Capricorn In Charge Shadow Palette
Head Capricorn in Charge is a cool-tone quad palette that comes with 2 metallic and 2 matte eyeshadows.

Hustle Hard – metallic silver with gold sheen
Play Hard – metallic gold champagne
Ambition – matte cool taupe
Independent – matte espresso
Private Party Pressed Powder Bronzer
Private Party is a rich brown with a satin finish. The top swatch is with multiple layers and the bottom swatch is the bronzer with one swipe.

I've been using the Physicians Formula Butter Bronzer is my go-to contour product for years but wanted to try something different. My ideal bronzers are buildable enough to give my pumpkin face some definition. Side note: I didn't know this came without a compact. It clearly shows it as a single pan on the website but I was still surprised to see it without a compact. Just something to note in case you order any pressed powders from Colourpop.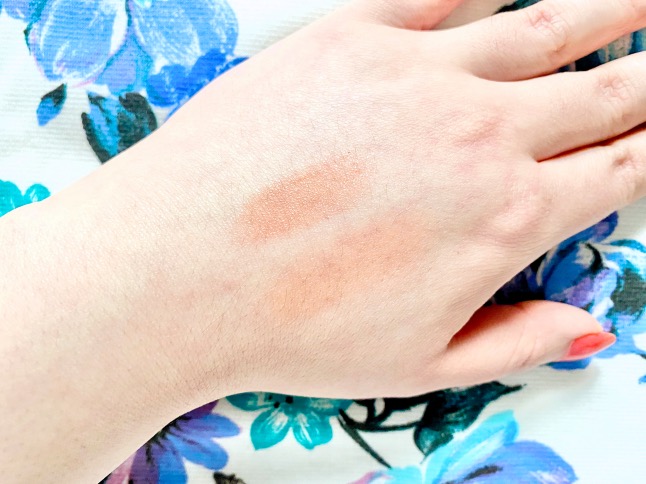 Cottage Life Blush Stix
Cottage Life is a mid-tone peachy nude. a mid-tone peachy nude. It's less peachy in person. The top swatch is one swipe and the bottom swatch is it blended out.

Can we just talk about how gorgeous this packaging is? Both the box and the packaging are just stunning! Anyways, I've never been a blush girl. I'm prone to getting redness on my cheeks and anything that draws attention to that area is a huge no-no for me. When I do wear blush they're muted pinks and peachy blushes and want to experiment using oranges and browns which is why I was drawn to Cottage Life.

Have you ordered from Colourpop recently?