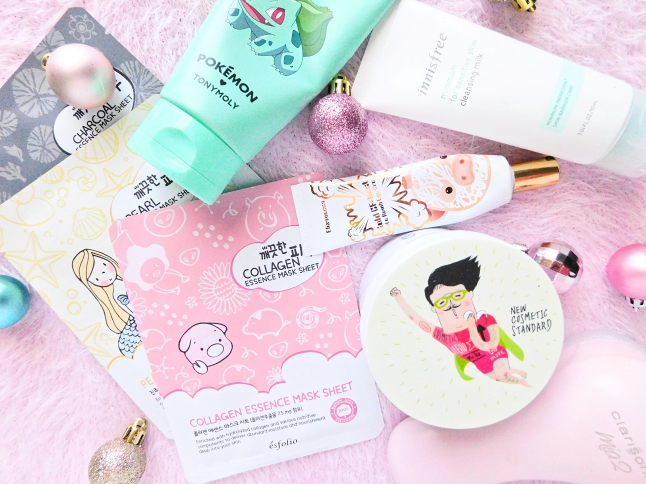 Every season I like to switch up my skincare. For Winter, I added moisturizing products that can keep my skin from getting dry from the harsh cold weather. My skincare posts always end up being so long because I follow a Korean step skincare routine and use a lot of products and it can be difficult to explain everything but I'll try to keep this as short as possible while also trying to explain my night skincare routine.
Step 1: Etude House Monster Micellar Cleansing Water
If I wore makeup that day then I will remove my makeup with this cleansing water by Etude House. If not, then I will skip this step.
Step 2: The Face Shop Dr. Belmeur Clarifying Toner
Next, I will apply some toner in a cotton pad and remove any daily residue. I really like this toner because it's very gentle and great for layering!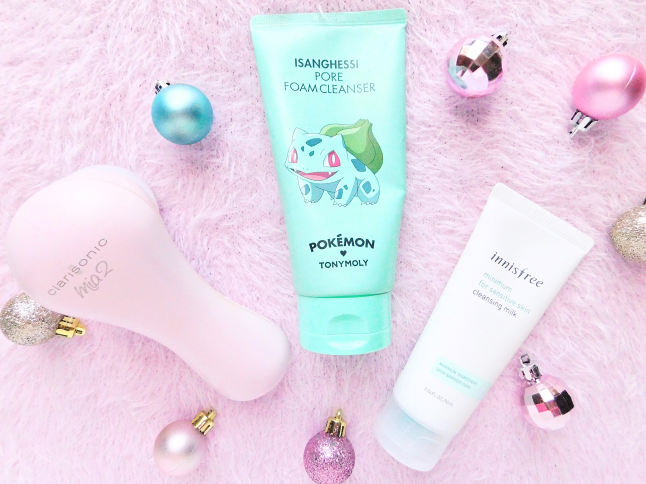 Step 3: Innisfree Minimum Cleansing Milk
Next, I apply cleansing milk to remove everything that's been stuck on my skin all day (gross!). This is different from the first two steps because it requires water so I can wash everything off afterward until the cleansing water and toner.
Step 4: TonyMoly Pokemon Pore Foam Cleaner
Now it's time for cleaning! The cleanser I've been using is
this foam cleanser that I was gifted by a friend
. My skin can be somewhat picky with cleansers but I've been using this cleanser for 2 months and thankfully it hasn't broken me out.
Step 5: COSRX One Step Green Hero Calming Pads
This acts as a second toner. The green hero calming pads are designed for irritated and sensitive skin. I've been using these at night after I have cleansed. I've reviewed the COSRX
pimple clear pads
and
moisture up pads
before so let me know if you would like me to reviews these pads as well.
Step 6: Esfolio Essence Mask Sheet
Next is mask time! I use sheet masks every night and always trying new masks, I'm currently using these masks by Esfolio. You can read about my daily masking experience
here
.
Step 7: Innisfree Jeju Orchid Intense Cream
After I've removed my sheet mask I pat in all the essence and move on to my night cream. Since it's winter I've switched to a thicker cream. This cream by Innisfree combats against premature aging and is very moisturizing, perfect for those with dry skin!
Step 8: Elizavecca Gold CF-Nest White Bomb Eye Cream
The final step to my nighttime skincare routine is to apply some eye cream. This is my favorite eye cream that I've featured in multiple posts. You can read my full review of the Elizavecca eye cream
here
.
Do you switch up your skincare for winter?
Related Posts