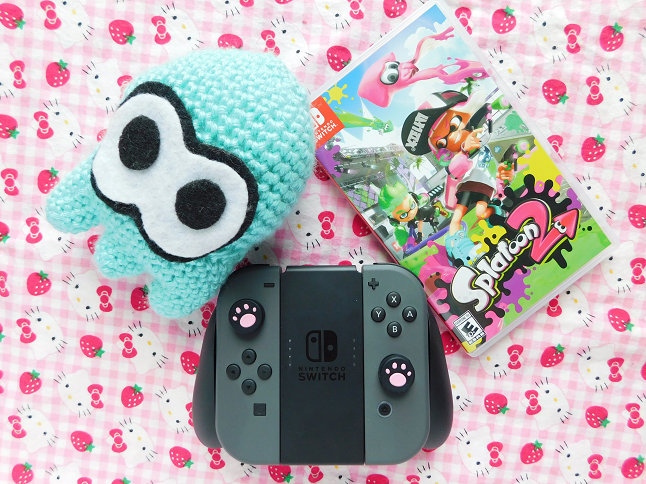 This review on Splatoon 2 is long overdue! I planned on posting sometime in August-September once I had finished playing the story mode but forgot and I know if I didn't post this review before the year ended I know I never would so here it is my review on Splatoon 2.
If you have never played the first Splatoon game then this may sound confusing trying to explain Splatoon 2 as best as I can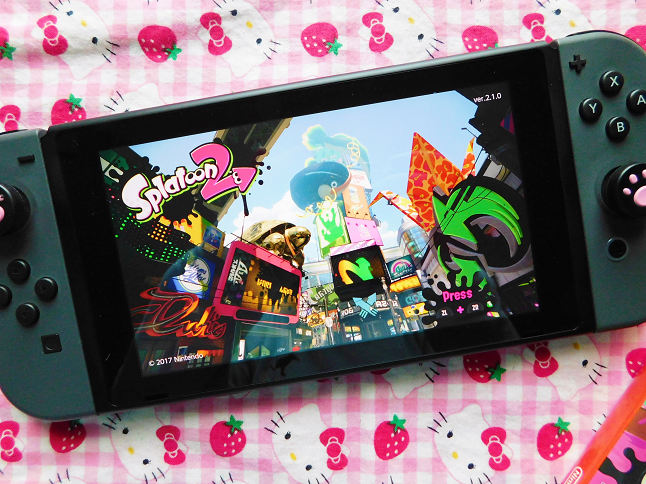 Splatoon 2 is a team-based third-person shooter game where you play as these characters called Inklings (they have the ability to shapeshift between humans to squid forms) and "
splat"
your opponents with different weapons using colorful ink. The Inklings live in Inkopolis Square where you can buy new weapons and gear to help improve your skills.
Two years after the first Splatoon final Splatfest the Squid Sisters, Callie (the loser of the Splatfest tournament) and the Great Zapfist (Inkopolis' source of power) go missing. Marie (the winner of Splatfest, the other half of Squid Sisters, and cousin of Callie) goes looking for Callie and enlists the help of weapon expert Sheldon (he sells the weapons), and agent 4 (you, the player) to go fight against the Octarians in Octo Canyon to go find Callie and the Zapfish.
After you have completed the story mode of the game there are various game modes that you can play. You can either play 4 on 4 team battles or 2-4 player co-op game called Salmon Run.
Turf Wars – This is the default mode is regular battles. In a team, you have to cover the most surface with ink with your teams color.
Tower Control – Ride a moving tower into enemy territory. Whoever gets closest before time runs out wins.
Splat Zones – Cover certain parts of the map with your ink before time runs out.
Rainmaker – Carry a special weapon called the Rainmaker to the enemy base.
Clam Blitz – The newest game mode. Collect calms scattered around the stage and throw them into the basket near the opponents base.The first team to score 100 points wins.
Salmon Run – Two to four team members must work together to defeat waves of enemies called the Salmonids white collecting valuable golden eggs.
Every month or so there is a special one-day turf war event called
Splatfest
. During Splatfest you choose a side and battle for your side to win. Whichever team wins at the end of the event gets special prizes!
Overall, I LOVE Splatoon 2! I love the new gear they added plus they have so many other hairstyles and bottoms to choose from. Plus, they're still updating the game so who knows what other stages and gear they will be adding.
The first Splatoon is available for the Nintendo Wii U but Splatoon 2 is only for the Nintendo Switch. If you have either game console I would recommend both games!
You can buy Splatoon 2
here
.
Related Posts