An updated makeup routine has been long overdue! Thar's why today I am sharing my current summer makeup routine. These are the products that I've been using in summer the most to create my daily appearance.
After I've finished my morning skincare routine I follow up with the Etude House Tone-Up Mint Primer and apply all over my face. This primer helps cover up redness and even out my skin tone, just make sure not to apply too much. Next, I apply the Peripera Perikiki Collection Ink Lasting Mint Cushion with the puff. This cushion has a mint toning blurring effect that also helps with redness but it isn't as noticeable as the primer. To cover up my under-eye circles I apply The Saem Cover Perfection Ideal Concealer Duo, the tip side. For spots and blemishes, I use The Saem Cover Perfection Tip Concealer. To blend the concealer together I use the Missha Water In Sponge to blend.
Two new steps that I've added to my routine this summer have been blush and highlight. I've never been a huge fan of either but lately, I've been loving how these two make my face look. I lightly apply the Tarte Amazonian Clay 12-Hour Paaarty Blush with a blush crush just enough to give my face a little bit of warmth. With a fan brush, I apply the Colourpop Monster Super Shock Highlighter on my nose, sides and above my cupids bow. This highlight is a pink and opalescent duo chrome that luminous finish on your face.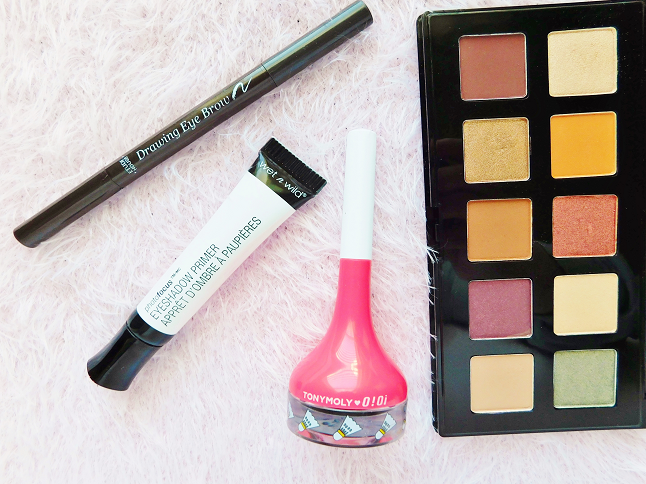 On onto my eyes, I use the Wet N Wild Eyeshadow Primer to prime my lids to help the shadows stick better. Next, I fill in my eyebrows with the Etude House Drawing Eye Brow. I love this eyebrow pencil because it's buildable and you can control it really well. The palette I've been reaching the most is the NYX Happy Birthday Palette as my go-to eyeshadow palette. I usually blend two colors together on the lid and bring one of the shadows on the outer lower end and blend out. If I choose to wear eyeliner that day I will use the Tony Moly Back Gel Eyeliner, my favorite!
To give my eyes a little shimmer I apply the Etude House Tear Drop Liner on my lower lash line. This is also a simple way to get that aegyo-sal look. Since I don't use regular eye curlers because they rip off my eyelashes I use the Huluwa Heated Eyelash Curler to curl my lashes. Finally, to finish the eyes I use the Essence Lash Princess False Lash Effect Mascara. This is my absolute favorite mascara because of the lasting formula and easy to control the mascara wand.
Now to the final part, the lips! These have been my top 3 lip colors of summer. I use the Tarte Tarteist Lip Paint in Birthday Suit when I want a neutral lip color with a rosy tint. When I want a summer-appropriate pop of color I will either use the Peripera Airy Ink Velvet in Pretty Orange Pink or Etude House Berry Delicious Liquid Lips Juicy in PK013. All of these lip products are perfect for summer because they stay on for a long time and the color doesn't fade away quickly.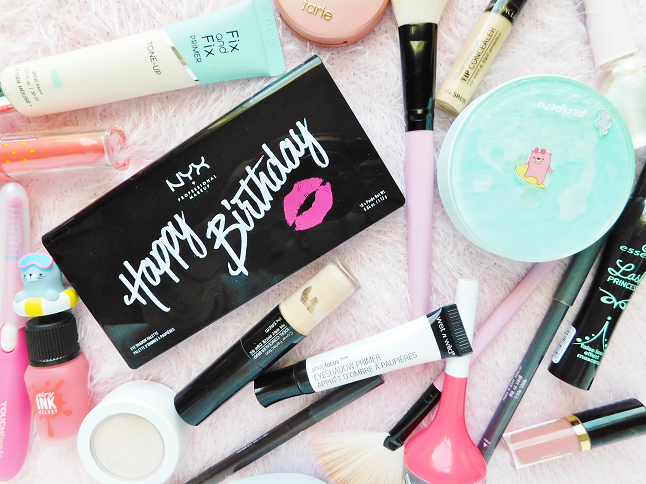 Related Posts