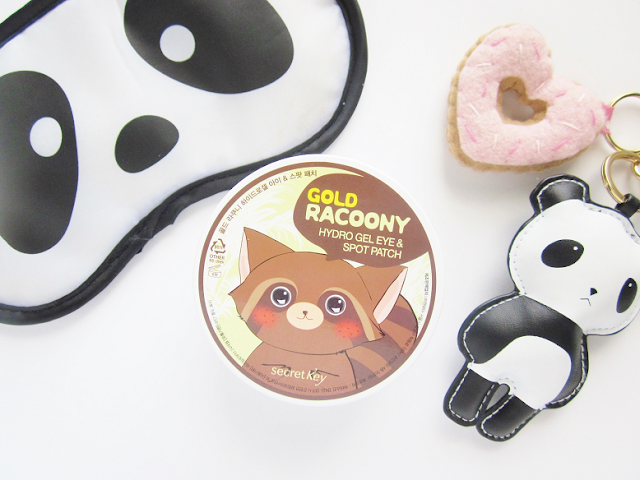 My sleep schedule has been off for about two weeks now. I usually don't go to bed until 4-6 am and that means my eyes are dark and puffy because of lack of sleep. Since I don't want to look like a panda (or in this case a raccoon) I've been using these Secret Key Gold Racoony Hydro Gel Eye and Spot Patch to make my under eyes appear somewhat awake. I bought these back in June so that I could bring them along on holiday because I knew I would be tired every day (and I was). How did they perform? Keep reading to find out!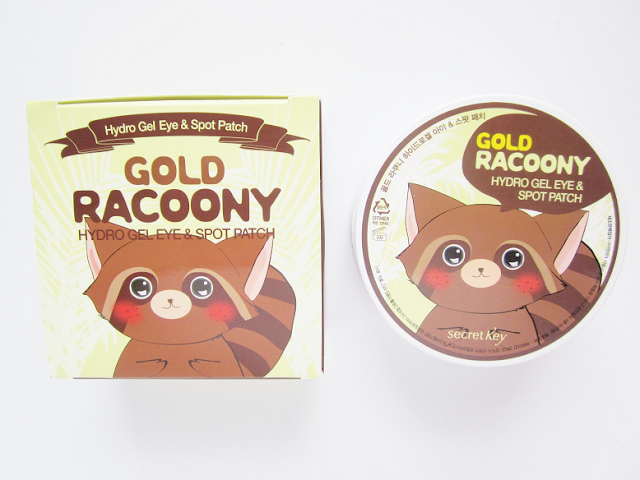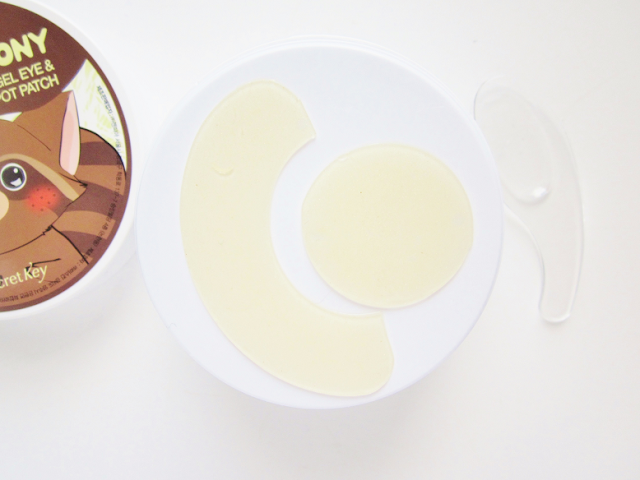 Description
"No more tired skin! No more frequent pimples! With Gold Racoony, brighten, tighten, and soothe your exhausted skin!"
Pros
– Cooling
– Soothing
– Hydrating
– Reduces puffiness
– Brightening
– Absorbs fast
– Comes with spatula
– Cute packaging
– Affordable
– Multipurpose
– Recyclable
– Environment-friendly
Cons
– Slippery
– Packaging leaks
– Doesn't reduce darkness
My Experience
The packaging was the first thing that drew me to this product. Plus, it was from Secret Key and I never had a Secret Key product disappoint me so I bought it. What's really cool about these patches is that they're recyclable! After using the patches place the eye patches into hot water and leave the patches in there until they dissolve into an essence. Apply the essence all over your face.
You are supposed to use these after you cleanse your face but I use these in the morning (when I don't cleanse my face) instead. I don't really think it makes a difference if you cleanse or not. I keep the eye patches on under my eyes for 15-30 minutes. They feel really cold and slippery (sometimes they slide down to my cheek). Afterward, my under eyes are hydrated, bright and are puff-free! As you can tell by the photos I don't use the spot patches often because I don't get pimples anymore (thank you sheet masks!) so I can't tell you if those work or not but I love the eye gels!
My only complaint with these eye gels is that they are slippery. But after 5 minutes they start to stick. Two, they don't reduce darkness but at least they reduce puffiness. Last but not least, the packaging. Maybe I got a defective packaging? On the side where the lid meets the bottom some of the "eye juice" leaks through. Kind of annoying but I just wipe away the essence with a damp towel.
Rating
♥♥♥♥ out of ♥♥♥♥♥
You can purchase the Secret Key Gold Racoony Hydro Gel Eye + Spot Patch
here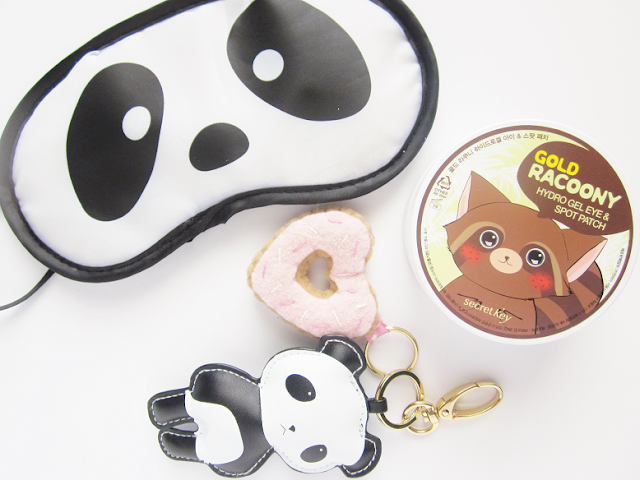 Do you use eye patches regularly?