Today I'm reviewing the Tony Moly Panda Dream So Cool Eye Stick. This is one of my favorite under-eye product discoveries because it's cooling, cute and affordable! I was reading reviews on this and people either loved it or hated it. While I don't think it's the best eye product on the Korean market I still think it's amazing!
Product description
"A portable eye serum in a stick that moisturizes and cools the delicate skin around the eyes as it smoothes the appearance of fine lines."
Pros
– Cute Packaging
– Hydrating
– Easy to use
– Cooling
– Refreshing
– De-puffing
– Affordable

Cons
– Doesn't last all-day
– Doesn't get rid of fine lines
My experience:
The light blue solid gel stick is what I love about this product. It gives you a nourishing refreshing cooling effect and glides on the skin like butter! The stick leaves behind a clear serum, which I pat in. I keep mine in the refrigerator for a refreshing pick-me-up! I didn't see any changes in fine lines and such, but it does quickly get rid of puffy eye bags and I like to think that the serum does work as an eye serum. I use this stick as a quick under eye treatment as the last step in my skincare routine and on nights when I couldn't sleep.
Would you buy this product again?
Yes! I've bought this multiple times and I'm still loving it!
You can purchase the Tony Moly Panda Dream So Cool Eye Stick here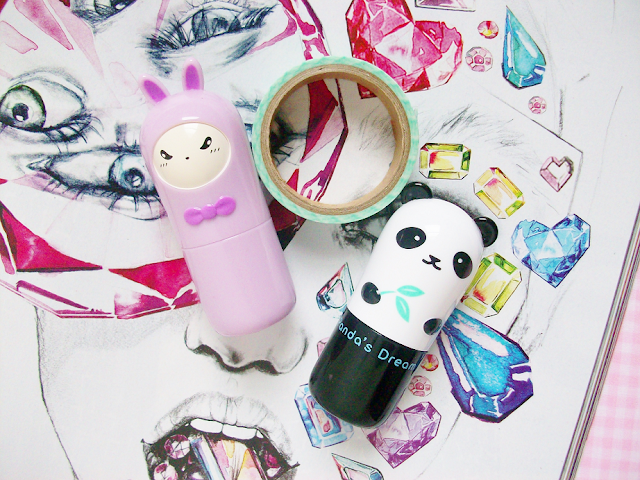 What's your favorite eye product?