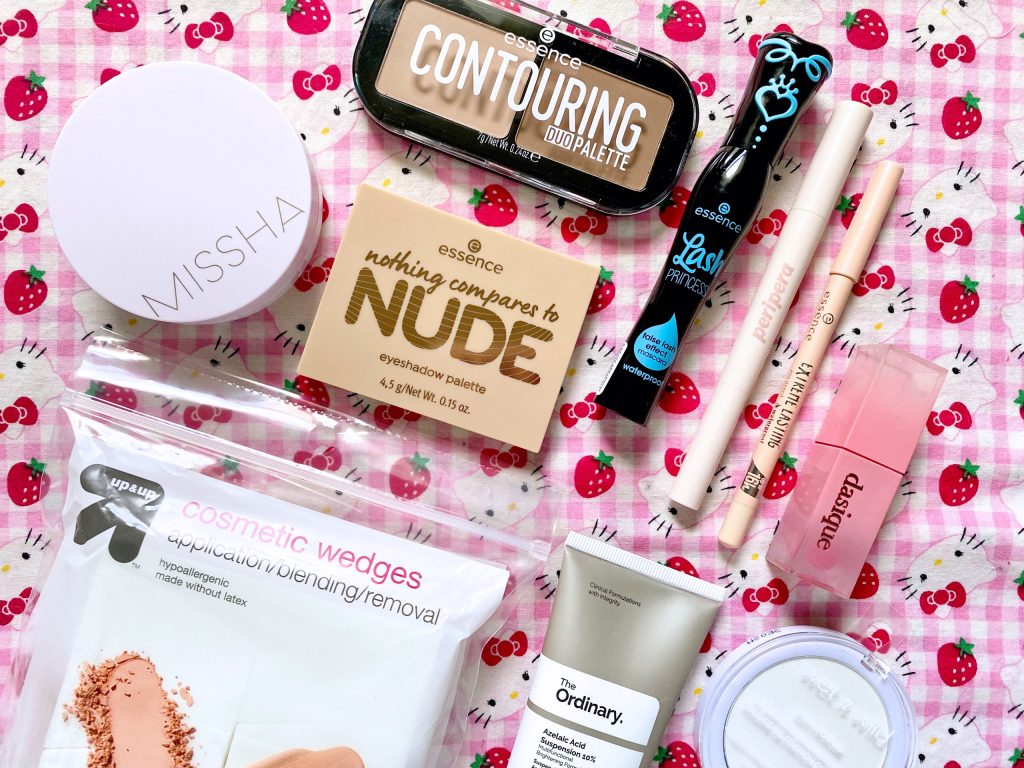 I'm not sure about you, but any time before a trip I always go out and buy some new beauty products because either I need a replacement of a beauty product or you realized you've been using a mascara that's way over it's expiration date! Haha
It's been a a minute since I published a beauty or makeup haul so here is one featuring some beauty products that I bought for my recent summer trip.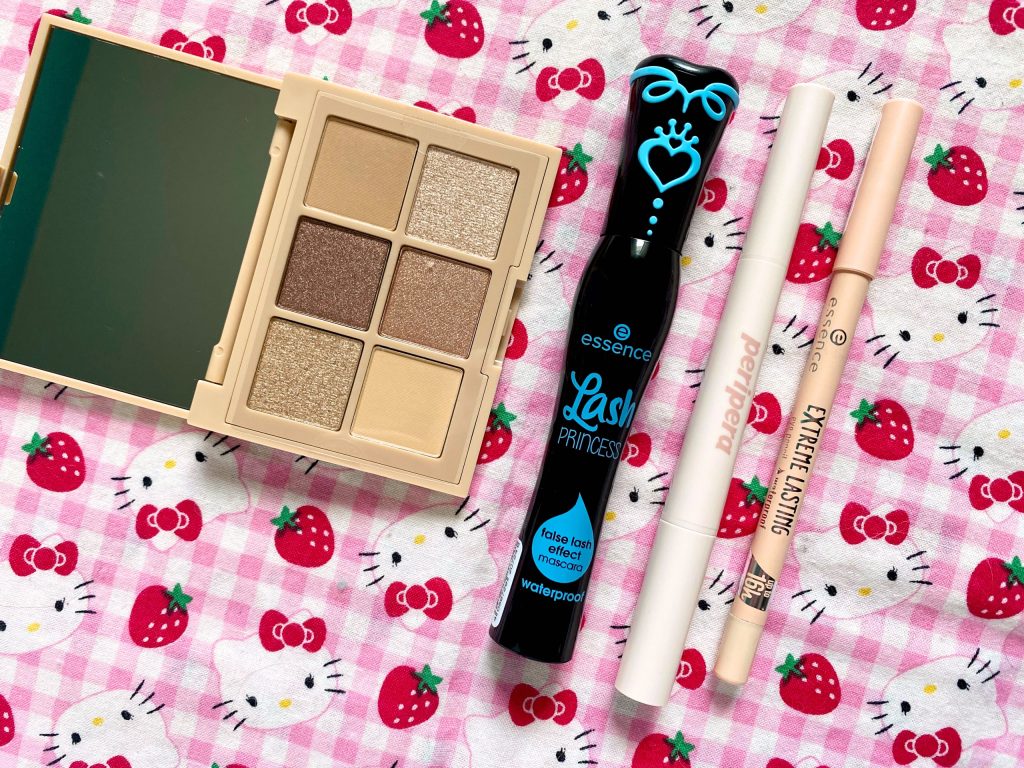 DISCLAIMER: Links included in this post might be affiliate links. If you make a purchase with the links I provide, I may receive a small commission at no additional charge to you.

Essence Nothing Compares To Nude Eyeshadow Palette
I needed a small eyeshadow palette with a sizable mirror and found this one by Essence. The colors are natural and wearable so it will be perfect for daily use. The palette contains 2 matte and 4 glittery eyeshadows. The shimmery shades are very subtle.

E.L.F No Budge Retractable Eyeliner – Black
I'm not normally not someone who wears black eyeliner in the summer but I've been really into a black eyeliner phase at the moment so I decided to get this one. I've used multiple eyeliners by E.L.F before but this one is marketed as "no budge" so we will see if it hols up to it's name! haha

Essence Lash Princess False Lash Effect Waterproof Mascara
I was using the Essence lash princess false effect mascara of this mascara but that smudged like crazy so this time I bought the waterproof lash princess mascara. I have used this mascara before but don't remember if I liked it or not. I'm hoping that at least the waterproof is strong because I do not want panda eyes! haha

Peripera Sugar Twinkle Duo Eye Stick – 01 Dewy Nude
I saw a Korean youtube use one of these pencils in one of their videos which is what made me buy this eye stick. This eyeliner is suppose to help create the cute aegoy-sal eye look. This stick is a duo ended with one side containing a thin eyeliner and the other end is an eyeshadow pencil. The color is a nude-colored shade with subtle glitter, it's very natural. I have used this already and I'm slightly disappointed. The shade I got is very very light, almost unnoticeable! I'm hoping that I can find a way to make this work in my makeup routine.

Essence Extreme Lasting Eye Pencil – Silky Nude 06
I like to use nude eyeliner to line my waterline because it makes my eyes look more big and awake. I always pick up this nude eye pencil by Essence as it's affordable and does a decent job at staying put on my waterline.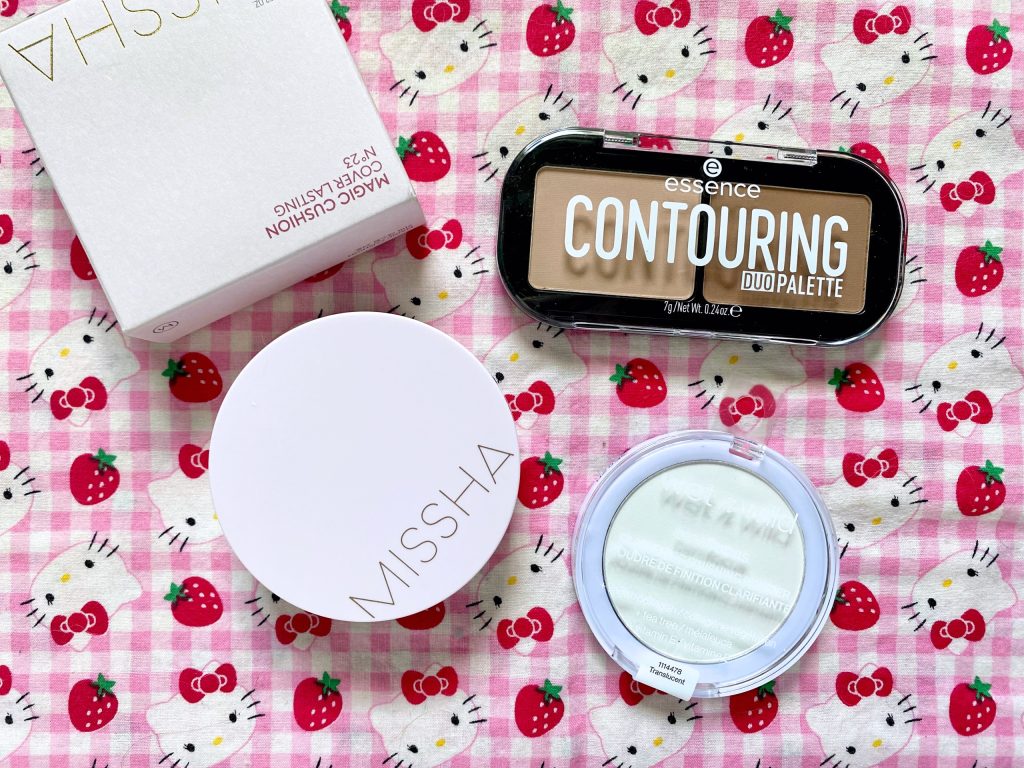 MISSHA Magic Cushion – No. 23 Natural Beige
Cushions are my go-to travel makeup essential! The packaging of cushions is very travel-friendly and most cushions are lightweight and give your skin a lovely natural finish without the feeling like you're wearing too much makeup. I've always wanted to try the MISSHA Magic Cushion because the MISSHA M Perfect BB is Cream my all time favorite makeup product! I'll let you all know after I try this cushion enough if I approve or not.

Essence Contouring Duo Palette
I wanted a new contour palette because I noticed that the two contours that I had were too red or orangey and I wanted one that wasn't. Since I was in the Essence section, I saw this contour duo and thought it would be great for shading.

Wet n Wild Bare Focus Finish Setting Powder – Translucent
All of the setting powders I have are loose powder and I wanted a pressed one so I went with the Bare Focus Clarifying Finishing Powder by Wet n Wild. As much as I prefer a dewy face look you need to set dewy makeup especially in summer when you sweat and produce more oils on your face. Besides, the natural oils your face produces throughout the day give you a natural dewy look anyways! haha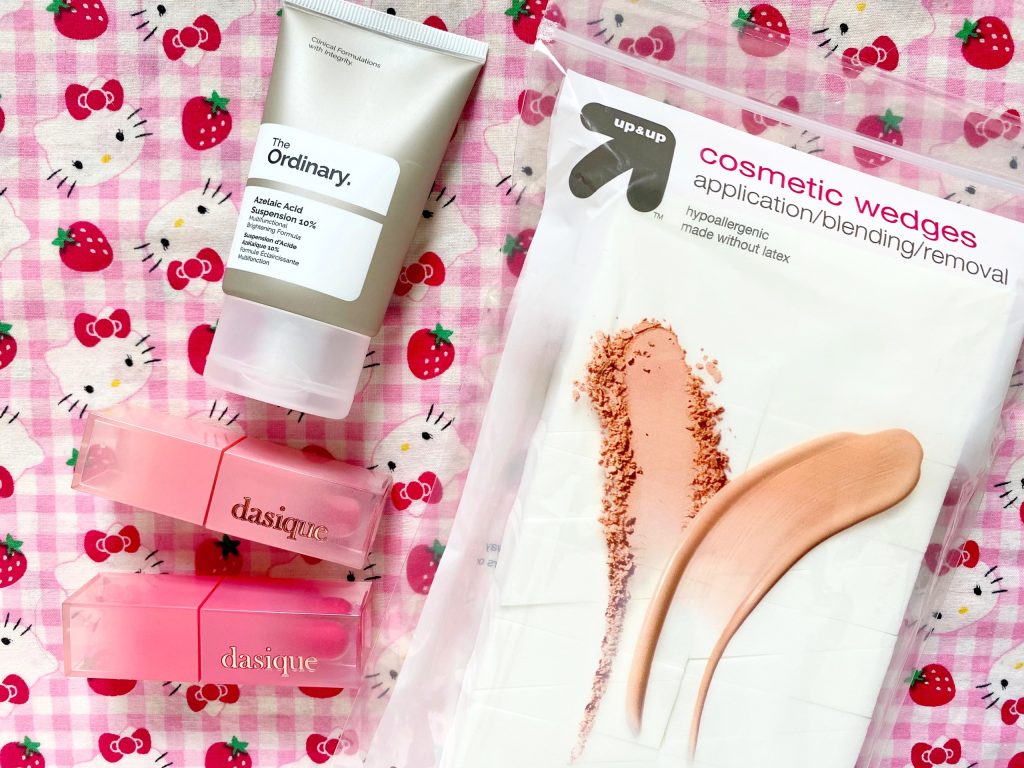 The Ordinary Azelaic Acid 10% Suspension Brightening Cream
I recently ran out of the Inky List azelaic acid serum which I did enjoy but I wanted to try out The Ordinary's azelaic acid next. I've only used this a few times and so far I can say that the consistency of this cream is slightly thick, if you've used the natural moisturizing factors by Th Ordinary, it feels like that. I know a lot of people complain that this cream pills underneath other products but I haven't noticed that at all! I've used this cream in the morning (with makeup) and evening and haven't seen or felt any pilling.

Dasique Juicy Dew Tint – 03 Pink Guava
This is my second Dasique lip tint! A few months ago I bought the shade Plum Dew and fell in love with the formulation of the lip tint, I knew I needed another one! This time I bought the shade, Pink Guava, a gorgeous pink shade that is perfect for summer! The Juicy Dew Tint is a bright water-like glossy tint that sits comfortably on the lips and leaves a nice tint that fades naturally. If you want a long lasting tint that stains the lips I recommend apply 2 layers.

What are your travel beauty essentials?