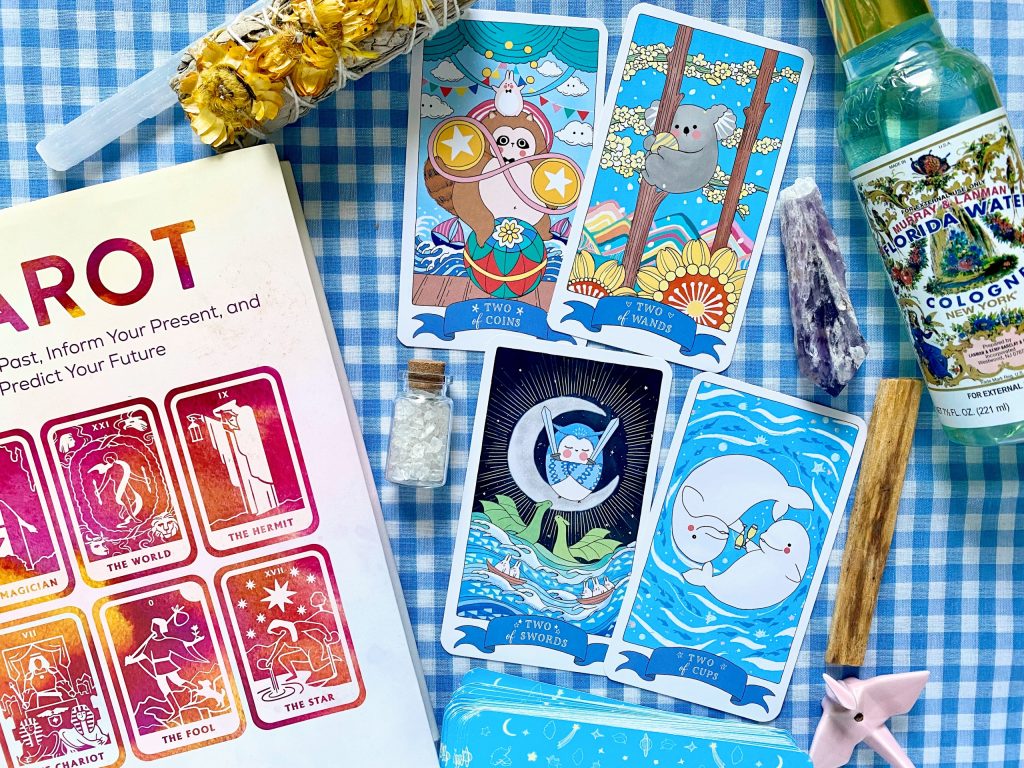 Welcome to another post from my Tarot 101 series. In this series, I try my best to simply explain how you can read the Tarot cards. In this post, I'll be focusing on the Twos, all four of the Twos, Two of Wands, Two of Cups, Two of Pentacles, and Two of Swords. Stay tuned for separate posts on the rest of the Minor Arcana cards.

If you're new here, make sure to read this post where I teach about the Minor Arcana and the different suits in Tarot. Also, make sure to read my posts on Major Arcana, both part 1 and part 2. I also post Tarot and Oracle card reviews so make sure you check out those posts if you're looking for a new deck to add to your card collection.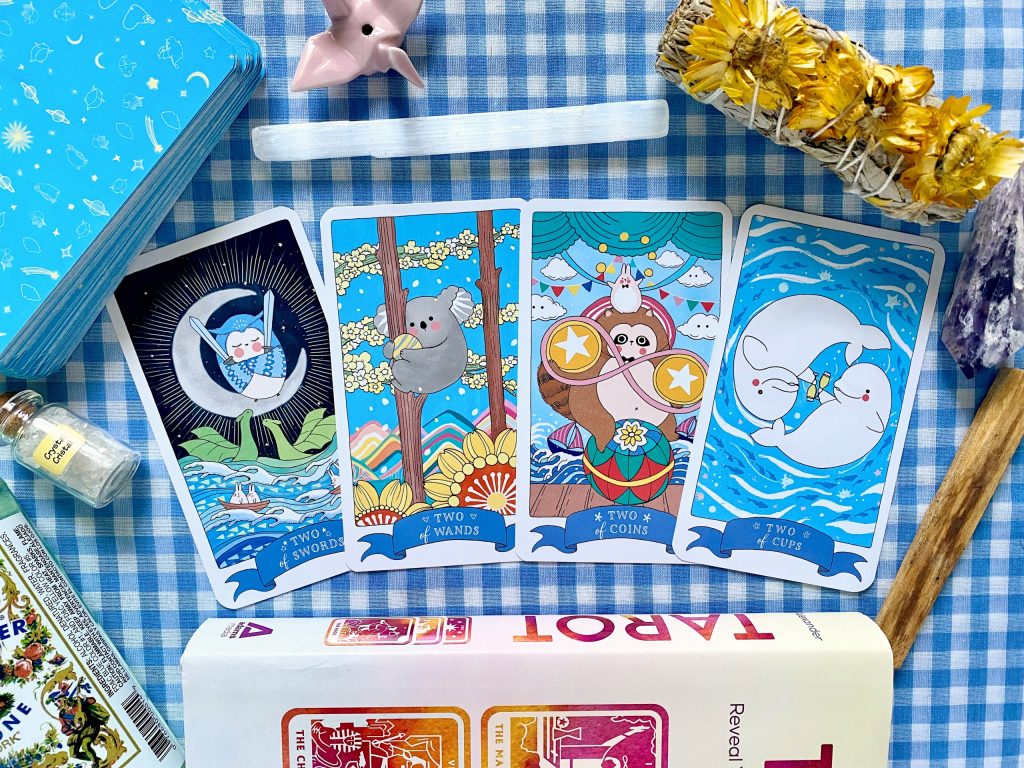 TWO
Two is the second card of the Minor Arcana. The Two in the Tarot symbolize duality, balance, or partnership, this could be with someone else or your (inner) yourself. You need light/darkness, women/male, yin/yang, separate/together, for something to be whole. In Numerology, the 2 represent balance, harmony, diplomacy, adaptability, and partnerships. Seeing the number 2 is a message to have courage, faith, and trust.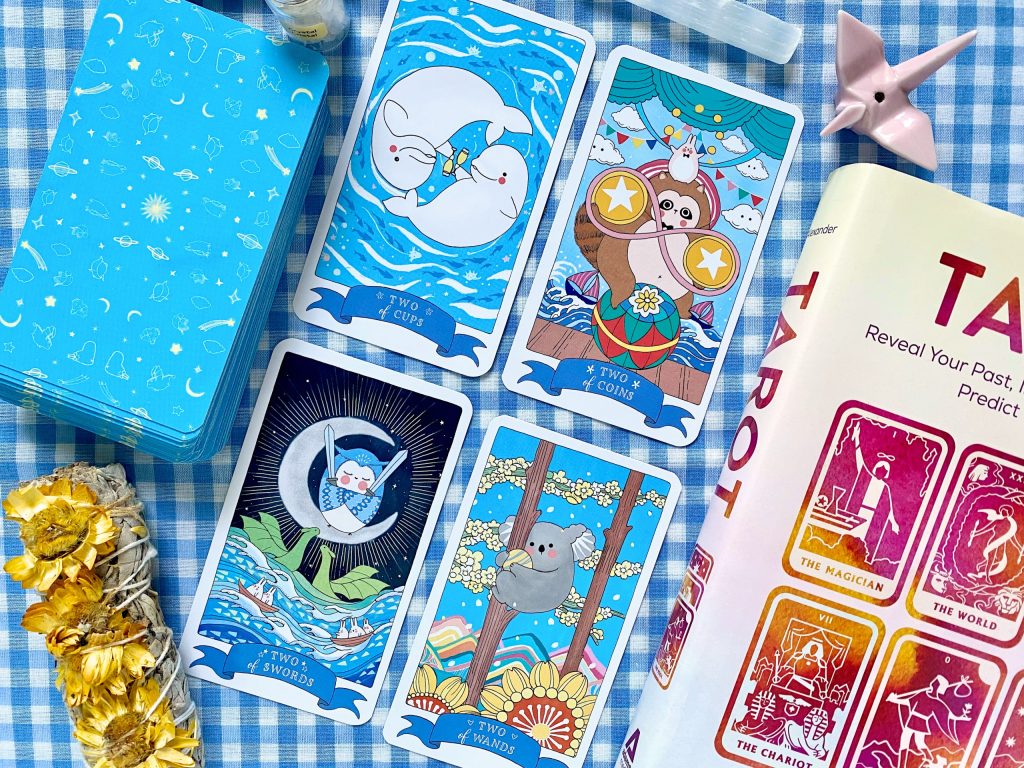 WANDS
Wands focuses on creativity, passion, inspiration, willpower, and drive. The Two of Wands indicates that you have made some progress with your goals but you are not quite where you want to be. Plan out what you think is needed and move on forward! Don't stay in a comfortable position for too long. This card is encouraging you to keep striving!

CUPS
Cups focuses on emotions, creativity, love, intuition, and relationships. The Two of Cups indicates a harmonious relationship, such as a marriage or union. There is an abundance amount of happiness in the air and things are running smoothly!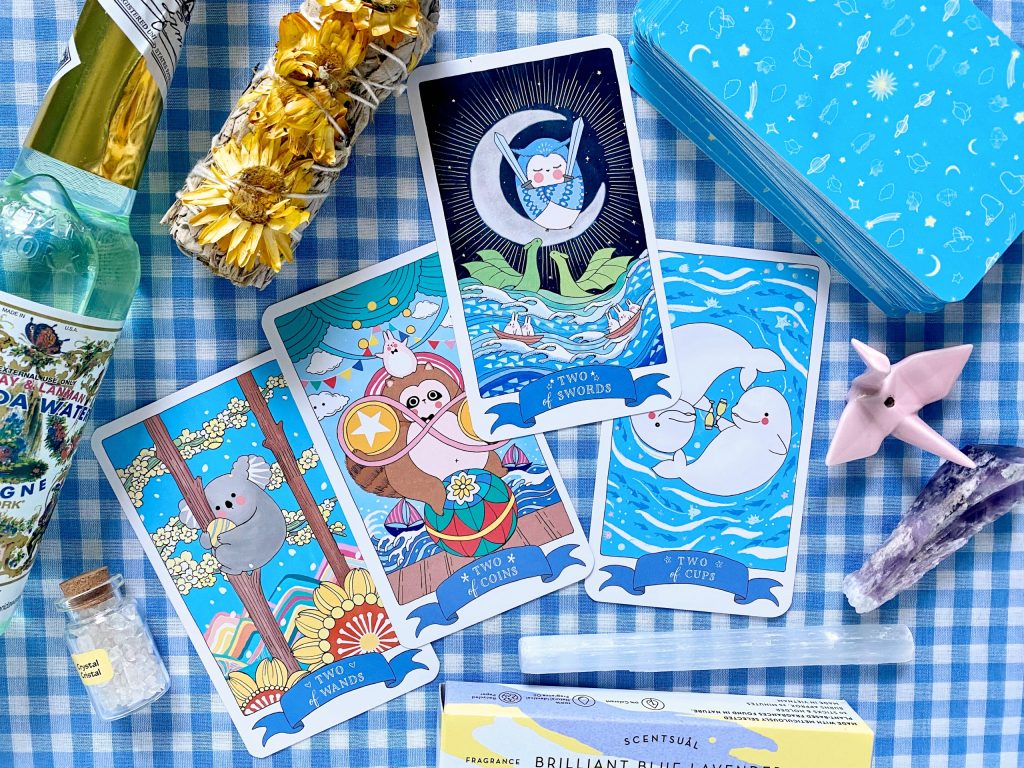 PENTACLES
Pentacles focuses on physical matters, finances, health, manifestations, and practical concerns. The Two of Pentacles indicates that you have a lot going on and you need to balance your priorities. You may also be struggling financially and need to make a difficult decision.

SWORDS
Swords focuses on rational thinking, Intellect, logic, communication, conflict, and analysis. The Two of Swords indicates that you're stuck and possibly in an unfortunate situation. You need to make an important choice for your future but have faith that this is for the better. Trust in divine timing.

If you have any questions let me know. Do you know how to read Tarot?