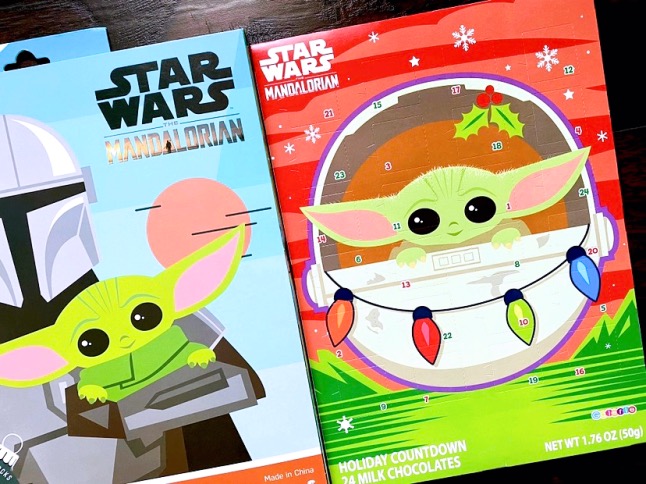 – Baby Yoda has won over my heart this holiday season! Not only did I buy TWO Baby Yoda advent calendars but I also acquired these hot chocolate bombs that contain an adorable marshmallow Grogu! Last year, I bought a Baby Yoda sock countdown calendar and loved the quality of the socks so I was happy to repurchase another one this year. I'll post some videos over on my Instagram soon.

– Stray Kids – Winter Falls
This song has been stuck in my head all month long! I love sad-sounding Christmas songs over the cheesy or obnoxious ones.

– This is what I want for Christmas! ???

– There's a brand new season of Summer Camp Island over on HBO Max. It's one of my favorite cartoon shows and I always recommend it to those who love shows like Adventure Time or Over The Garden Wall. I even crocheted a character from the show!

– NCT U – Universe (Let's Play Ball)

– Reminder: Make sure to get your COVID-19 booster and flu shots! I'm getting both mines on Sunday! ?

– Sorry for the lack of posts this week. I've been overwhelmed with work and the holiday season so it's been difficult trying to produce new content. Thankfully, I have a few days off soon and will be writing some new posts and catching up on comments. I may try to squeeze in a Christmas-themed post but no promises! You can check out the Blogmas section to view all my past holiday/Christmas posts. The best gift YOU can give me this holiday season is spreading the word about me and my work. ?

♥️? Stay safe and Happy Holidays! ?♥️

Posts from the week
Seven Things ♥ Week 48
The Sagittarius Solar Eclipse New Moon 2021

How was your week?