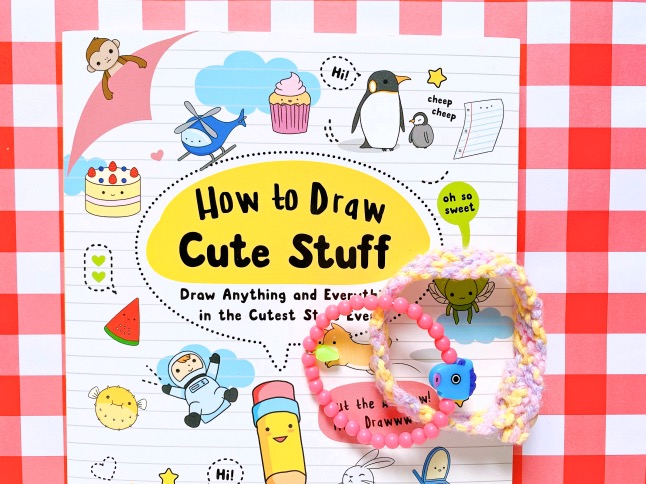 – Have you seen the Olympic knitter, aka Tom Daley? He knitted his dog a sweater, a cozy for his gold metal, and an Olympic cardigan, all while at the Olympics! He also won a gold medal for diving! Check out his knitting Instagram where he showcases all these knitted and crochet projects.

– There are two new crochet canvas pieces up in my shop. My Magic Altar and Magical Palmistry crochet canvas pieces are up for adoption so go and give them a lovely home!

– A couple of weeks ago I was sent some cute Nintendo Switch accessories. You can see all the kawaii accessories featured in my latest Youtube video here. Also, if you haven't already, make sure to subscribe!

– I'm feeling the SAD very strongly this week. I have the opposite Summer SAD so instead of losing motivation and feeling depressed during Winter I get extra depressed Summer but mainly Summer because I hate the heat, sweating (I'm already a sweaty person as is but Summer makes it worse), the clothing, the strong sun rays, humidity, and all those bugs! I'm counting down the days until Autumn! Does anybody else get like this during this time of the year?

– I started listening to the audiobook IKIGAI: The Japanese Secret to a Long and Happy Life. I'm one of those books sobs that prefer the physical touch of books over audiobooks. However, I relized that audiobooks aren't that long! I mean I listen to 3-4 podcasts a day which are like an hour so imagine how many books I could listen to if I open my mind to audiobooks!

– SUNMI – You Can't Sit With Us

– Today marks 100 days of meditation without me missing a single day! In this post, I mentioned that I started daily meditation and tried it for a year but I did miss a few days which messed up my meditation streak. I use Insight Timer which tracks the days when you meditate. If you want to learn some meditation tips check out this post.

Posts of the week
Kawaii Accessories for the Nintendo Switch
This July
The Lion's Gate Portal Leo New Moon 2021

How was your week?