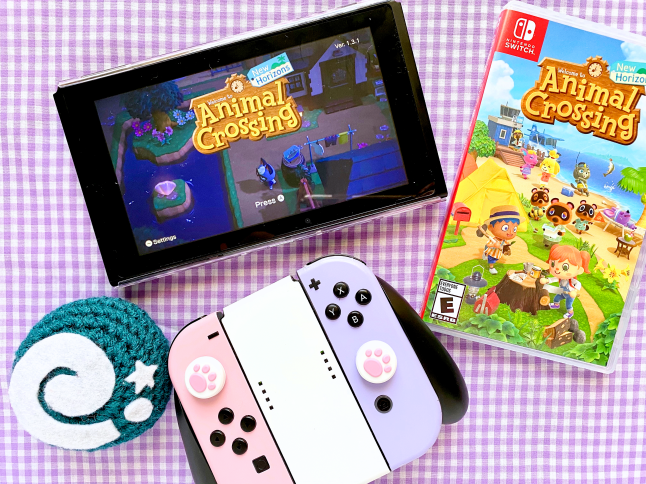 Back in May, I shared a few snapshots of my island from Animal Crossing New Horizons. I'm still not "finished" with my island (I probably will never be) I wanted to share more pics of my island because my island looks nothing like it did when I published that post and thought an update was necessary. Currently, I'm in the middle of renovating my entire island because there were some sections of my island that took up to much space so I've been trying to make better use of my island's land.

This new Animal Crossing tour series will be called 'Snapshots From Lavendula' where I share photos of my well-decorated areas on my island, Lavendula. Eventually, I would like to make an actual island tour video and post it on my Youtube but for now, this will have to do.

I tried to include all the QR codes that I used but if I forgot any and you would like to know where it's from please let me know and I will try to hunt it down.

Also, I created an Animal Crossing Instagram account! Mish inspired me to create one. It looked like a cute idea so I went ahead and made one to share snippets of  Lavendula. Instagram is where I get most of my inspiration for my island so maybe someone can find some inspiration through all my Animal Crossing content.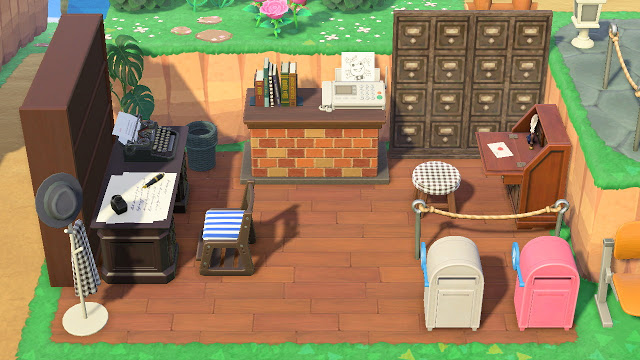 Lavendula postal office. I got this idea from Instagram. It's such a cute idea even though I sometimes forgot to check my mailbox! haha

PO Box Cubes – MO-3W6P-Q5SR-8RV2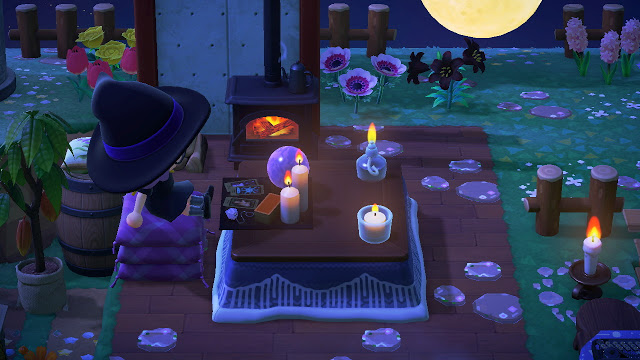 Since I'm currently in my witchy phase, I wanted to create a cute area to practice my tarot. I love how the moon looks in these pictures but I do intend on moving the moon to another part of my island.

Fortune T Stall – MO-X4N8-LM7V-YQ28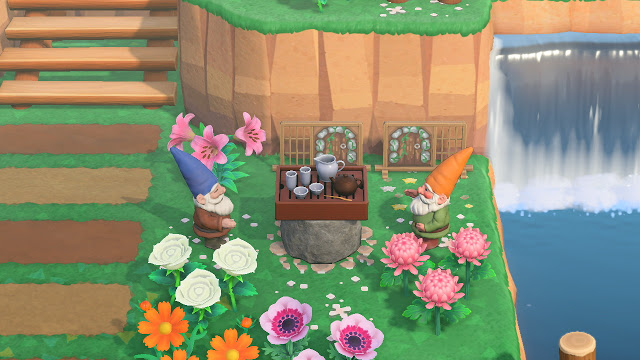 I was inspired to make an elf shrine after watching Eurovision Song Contest: The Story of Fire Saga. I think it came out pretty cute! haha

Fairy door – MO-0YB0-TGM5-27R9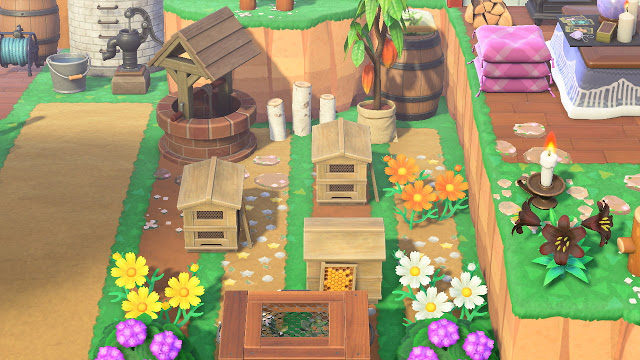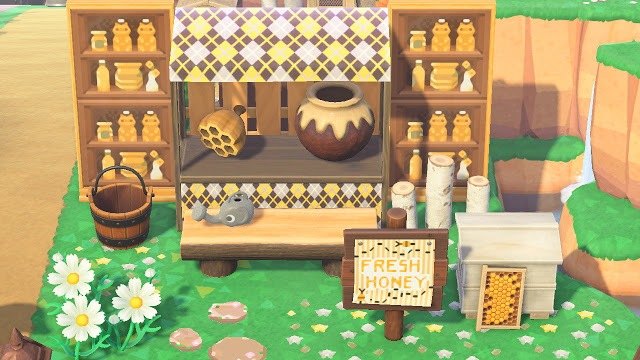 In my Lavender farm, I have a section where I collect honey from the beehives (what are these places called?). In front of the beehives is this cute honey stand.

Fresh honey – MO-KVK4-XMN0-BG5X
Beekeeper shelving units – MO-06DK-S25P-XG37
My greenhouse. I love how all the flowers and plants look together!

Flower Shelves – MO-L3GL-F6WV-FYF6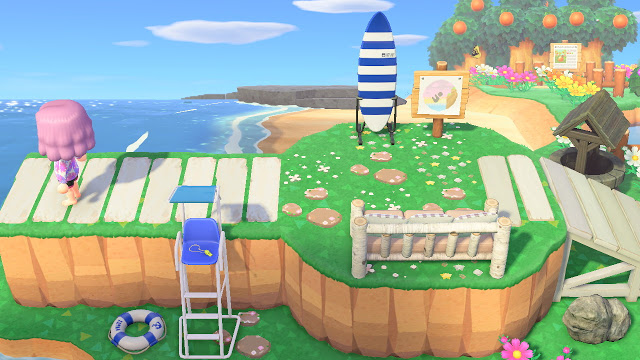 My cliff diving area. I'm not sure if I should rearrange things or not. I'm still not happy with the furniture around this area.

Cliff diving sign – MO-FNBP-9XML-09PX

Are you still playing Animal Crossing?