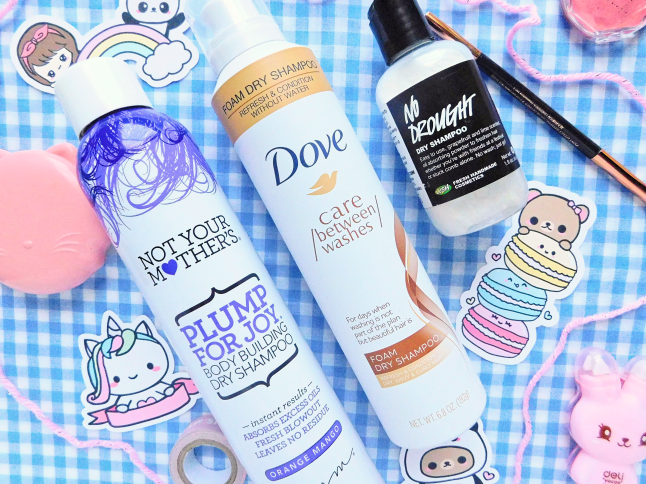 One thing that you should know about me is that I only wash my hair twice a week. Which means I use dry shampoo a lot! I've used several different types of dry shampoo in my life which is why I put together this guide to see which dry shampoo is best for you.
Why use dry shampoo? Washing your hair every single day isn't healthy for your hair because you need those natural oils to nourish your scalp. Shampooing your hair every day can cause breakage, unwanted frizz, and strip your hair from natural oils causing unwanted dryness and brittleness.
Spray Dry Shampoo
Pros:
– Best for when your on-the-go
– Most brands carry them
– Best for everyday
– Affordable
Cons:
– Results don't last long
– Runs out quickly
– Most don't work that well
The most popular type of dry shampoos come in aerosol spray cans. I have personally used this type of dry shampoo the most. Despite many brands having their own version of this dry shampoo most of them don't work well. But, it gets the job done and best suited for everyday use and when you need a quick refresh. My favorite is Not Your Mother's Plump For Joy Body Building Dry Shampoo!
Foam Dry Shampoo
Pros:
– Best for post-workout
– Freshens
– Volumizing
Cons:
– Takes a while to set
– Not ideal when you're on-the-go
As someone who works out often, one of the many dilemmas I face is when I should wash my hair. Thankfully, I discovered foam dry shampoo and it's changed my life! When you first apply foam dry shampoo it looks like you've straight up put mousse in your hair but after the foam settles your hair looks clean and volumized! It really looks as if you "washed" your hair. Since it takes a while for your hair to fully dry this wouldn't be ideal when you're running late.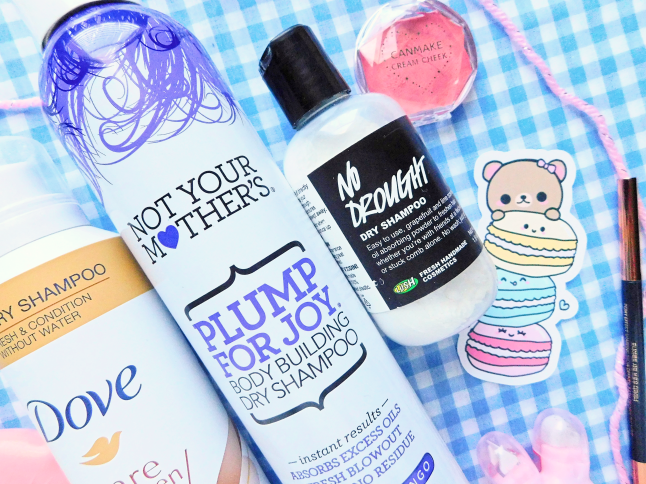 Powder Dry Shampoo
Pros:
– Absorbs oil
– Volumizing
– Bottle lasts forever
– Travel-friendly
Cons:
– Messy application
– Builds up if you use too much
-Takes a while for the powder to absorb
– Can leave a white cast if you don't blend properly
Out of all the dry shampoos that I've mentioned in this post, the one I use the least is powder dry shampoo because I'm not patient and you need to be patient when using powder dry shampoo. Don't apply too much because it can leave a white cast on your hair (at least if you have dark hair) especially if you don't probably massage in the powder. The powder also takes a while to absorb the hair oil which is why you need to be patient. Most powder dry shampoo comes in compact packaging so it's perfect for traveling, unlike the two other dry shampoos. My recommendation is the LUSH No Drought shampoo because it smells amazing! I recommend buying the smaller bottle because you'll never finish the bigger size, you might never use the smaller bottle either! haha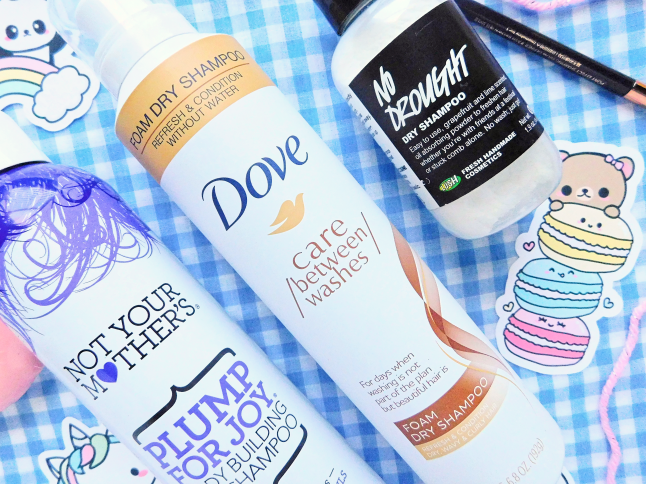 Which is your favorite dry shampoo?
Related Posts