The Pink Vital Water collection by Etude House was released in early spring. All the products contain pink peach water that is supposed to vitality, energy and provide moisture. I've used all the whole Pink Vital Water lines for 2 months so I have a lot of experience using these products. Today I will be reviewing all of the products from the Pink Vital Water line and giving you my honest opinion on each of the products. Let's start!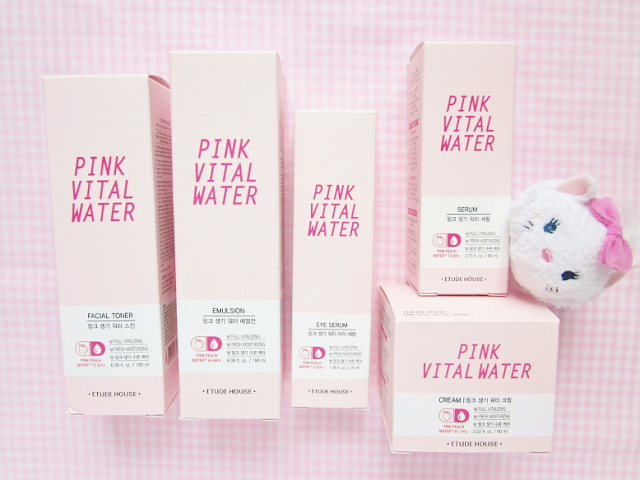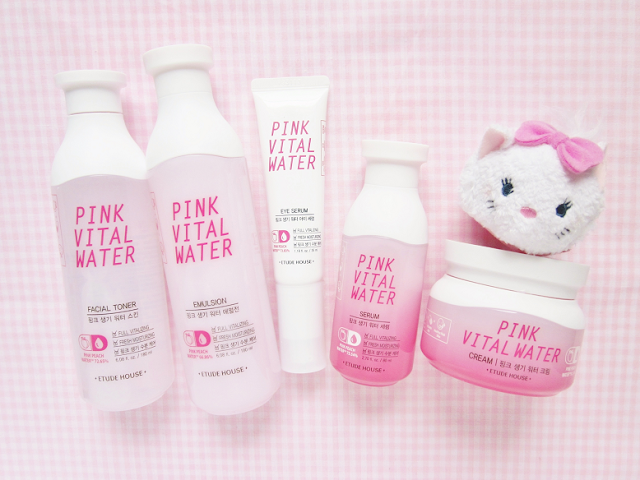 Product description
"The vitality moisturizing care reduces fatigue and provides pink color vitality and moisturizing energy to the skin."
Pros
– Moisturizing
– Hydrating
– Cute simple packaging
– Products worked well with each other
– Lovely light fruity and floral scent (fades quickly)
Cons
– The pump is annoying (on serums and emulsions)
– Eye serum caused pimples
– I wish the serum was bigger (like the toner and emulsion)
– Toner didn't do anything
– Toner applicator is difficult for the product to come out
My Experience
I started using the whole Pink Vital Line in mid-May. All the products smell and look similar. The cream, serum, and emulsion all work the same but have different consistencies. The lightest of all the products is the toner followed by the serum, emulsion, eye serum and lastly the cream (also the same order I apply onto my face, aside for the eye serum).
I wasn't a fan of the toner or eye serum. The toner was way too liquidity for me. Out of all the Korean toners I've used this is the worst. It's still moisturizing but not as much as other Korean toners I've used before. It just didn't do what I wanted it to do. for my skin. The eye serum was very hydrating however the next morning it created small pimples around my eye area, so I quickly stopped using it so I can't give you my full review on it.
Would I repurchase?
I would buy the cream, serum, and emulsion again. Not the toner or eye serum though.
Rating
4 out of 5 hearts
You can purchase the Etude House Pink Vital Water line here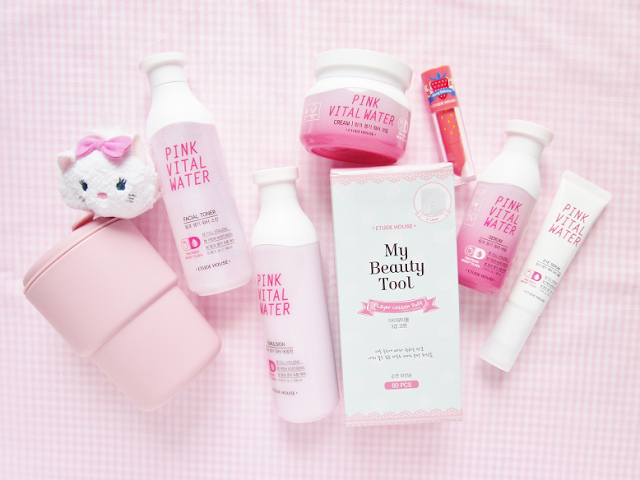 Have you tried any of the Pink Vital Water products?