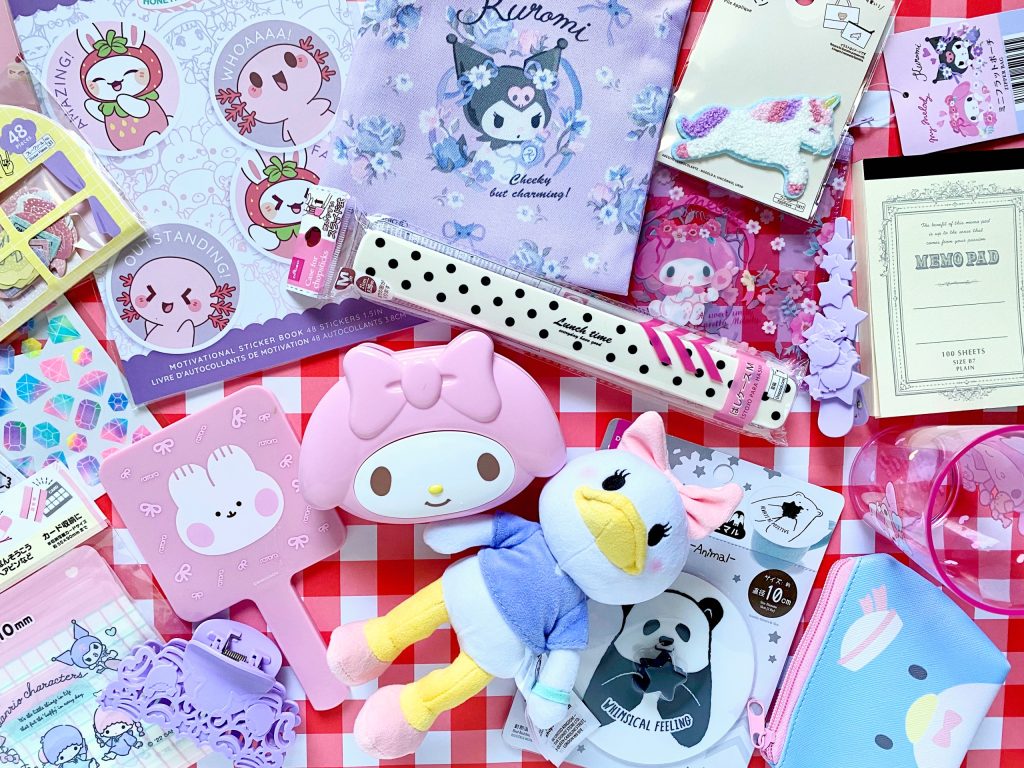 I'm finally beginning my California travel posts! I've been working on these posts for a while and there were more pictures and videos (that I'll post on Instagram) than expected! I was going to start my California travel series with a photo diary but I'm still working on that post (there might be two parts!) so instead I'm starting this series with a haul of everything I bought in California. I wasn't expecting to buy that much because I only brought a backpack and a carry-on suitcase so I didn't have much space in my luggage but in the end, everything fit perfectly although a little snug. haha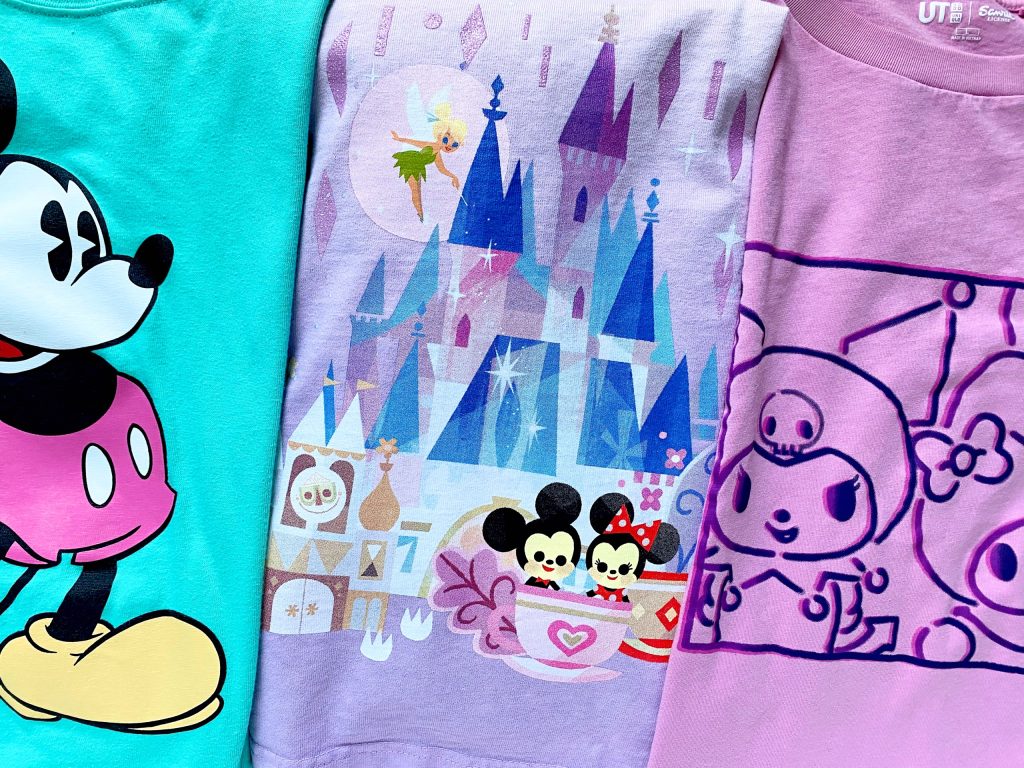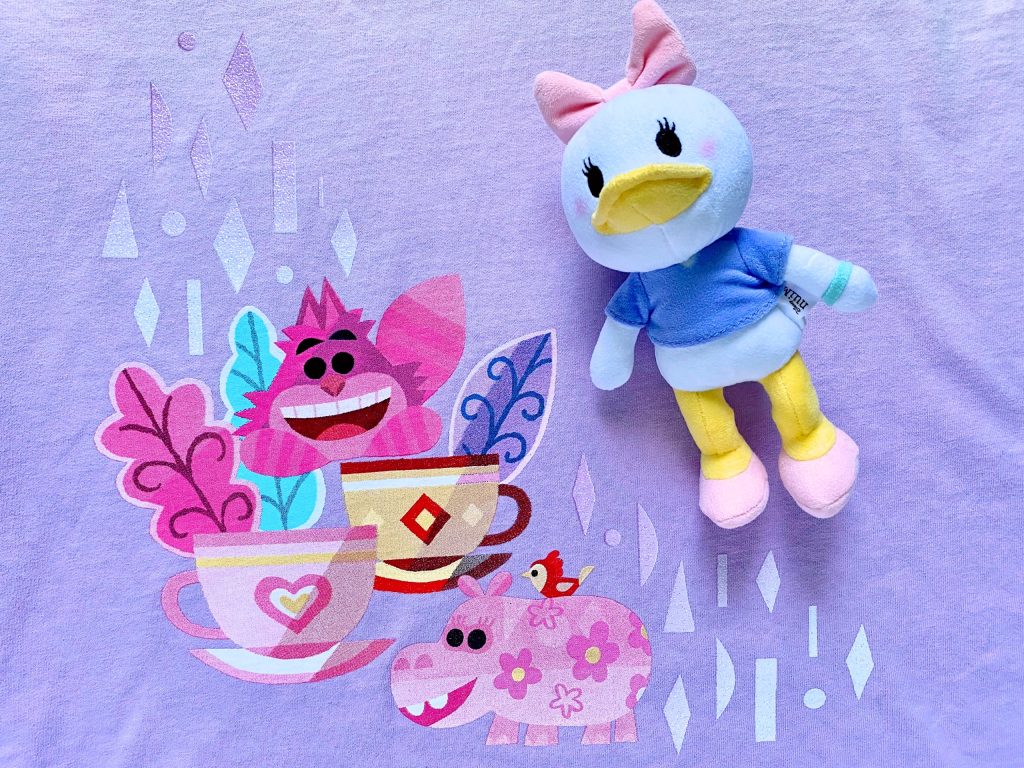 I'll start with the clothing and what I got at Disneyland (technically Downtown Disneyland) because one of the things that I got was my first spirit jersey! Even though I've been to Disneyworld many times, I've never owned a Disney Spirit jersey because they're expensive! However, my aunt works at a hotel in Disneyland and managed to get us a discount on most Disney merchandise! I saw this adorable Spirit jersey designed by Joey Chou and it just screamed, Michelle! It's light pink and purple ombre and has the cutest illustration of various Disney characters. I also finally got a Nuimo! I've been wanting one for forever but again they're kind of expensive which is why I could never bring myself to get one. I was bummed with the Nuimo selection at the store we went to (I was looking for the Kermit Nuimo) and ended up settling with a Daisy Duck Nuimo who is still pretty cute!

On the topic of Disney, my family wanted to wear matching Disney shirts when we went to the parks but because I'm the black sheep (or should I say bright sheep) of the family and didn't want to match with everyone I opted for a teal mickey shirt whilst they all wore black Disney shirts from Walmart. I had already prepared my Disneyland outfit anyway, I was going to wear an ice cream printed dress with my donut mickey-ear headband. I chose the teal Mickey shirt because it perfectly matched the color of the ice cream cones of my dress, so I turned my dress into a shirt and skirt combination.

The last shirt I bought was from Uniqlo. We went to a shopping plaza to eat one day and there was a Uniqlo a few steps away so I went to check out the new Kuromi & My Melody collection! I debated which shirt I should get and eventually ended up with this pink top with both of them. The graphics are cute but I'm not a fan of the fit of the shirt. With Uniqlo, it's either a hit or miss with the quality of shirts.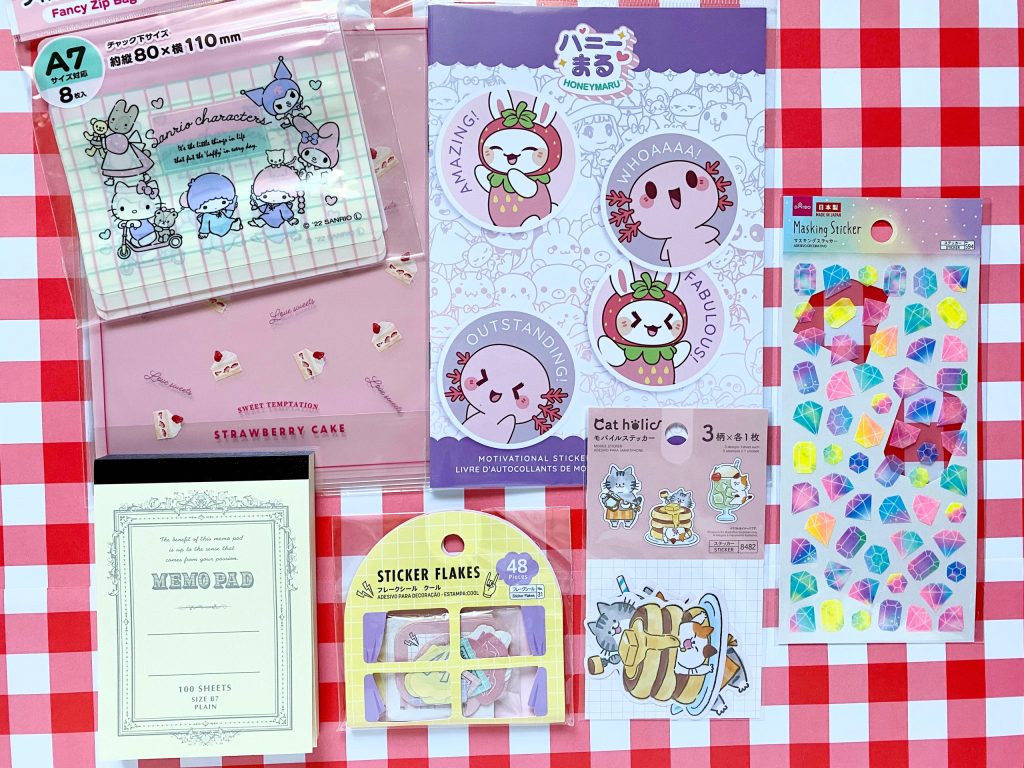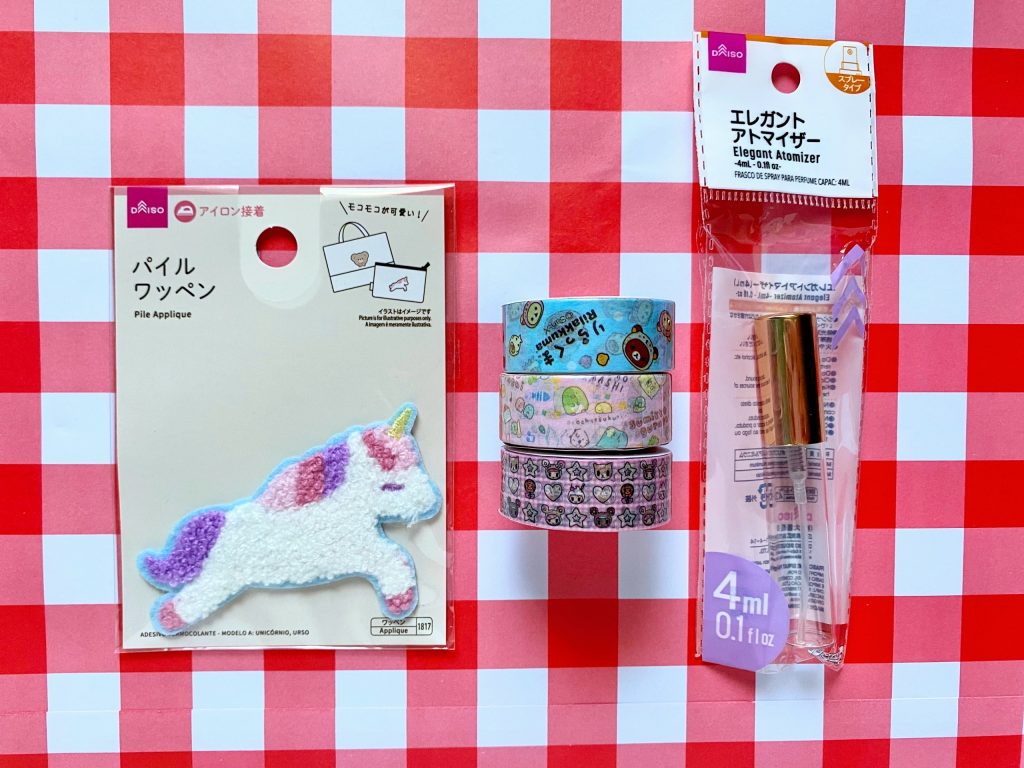 If you remember back when I lived in South Korea I would regularly visit Daiso because they have the cutest and cheapest things! With that said, most of my haul is from Daiso.

I went to two different Daiso stores, in two different areas. This is all the stationery I bought. I found the cutest unicorn patch and had to get it because I wanted to add this patch to a canvas tote. I regret not getting more of these cute patches because I feel like one patch may look weird but we'll see. I also bought a mini fragrance spray so I can pour my energy-cleansing mist inside and carry it around with me anywhere!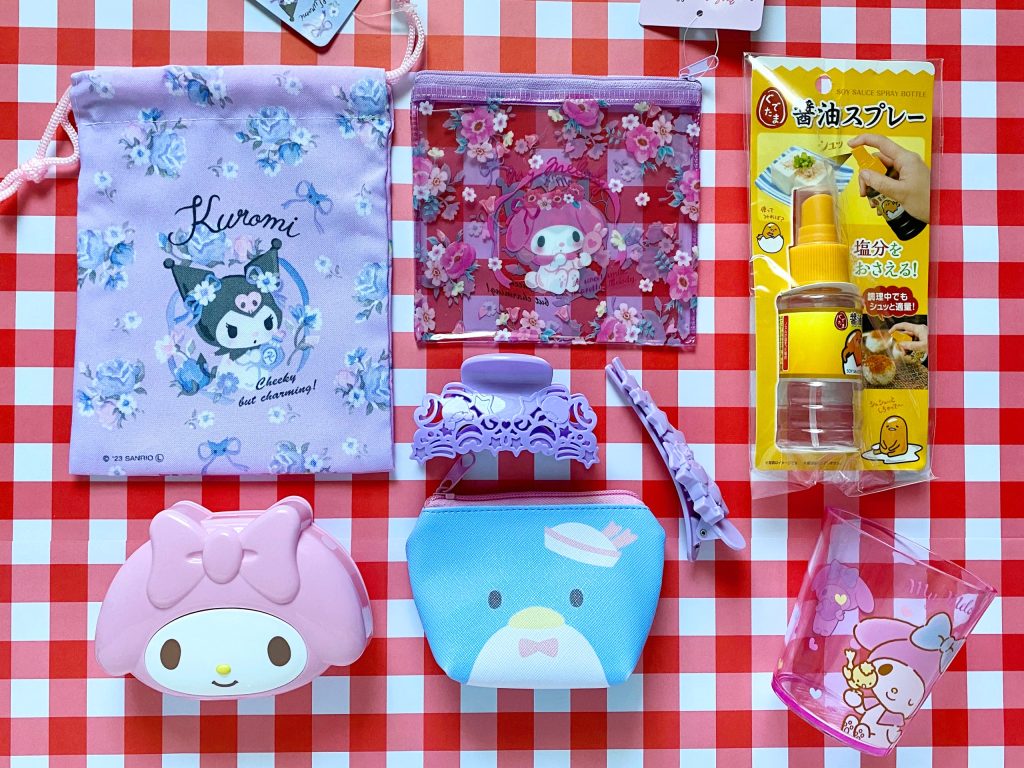 Daiso had a lot of Sanrio items so I kind of went crazy in that section. I bought so many pouches in different sizes because you can never have enough pouches! I found a cute Gudetama spray bottle. It's meant for soy sauce but I'm going to use it for something beauty-related. I also found the cutest My Melody soap case that I'll be using to store my shampoo bar.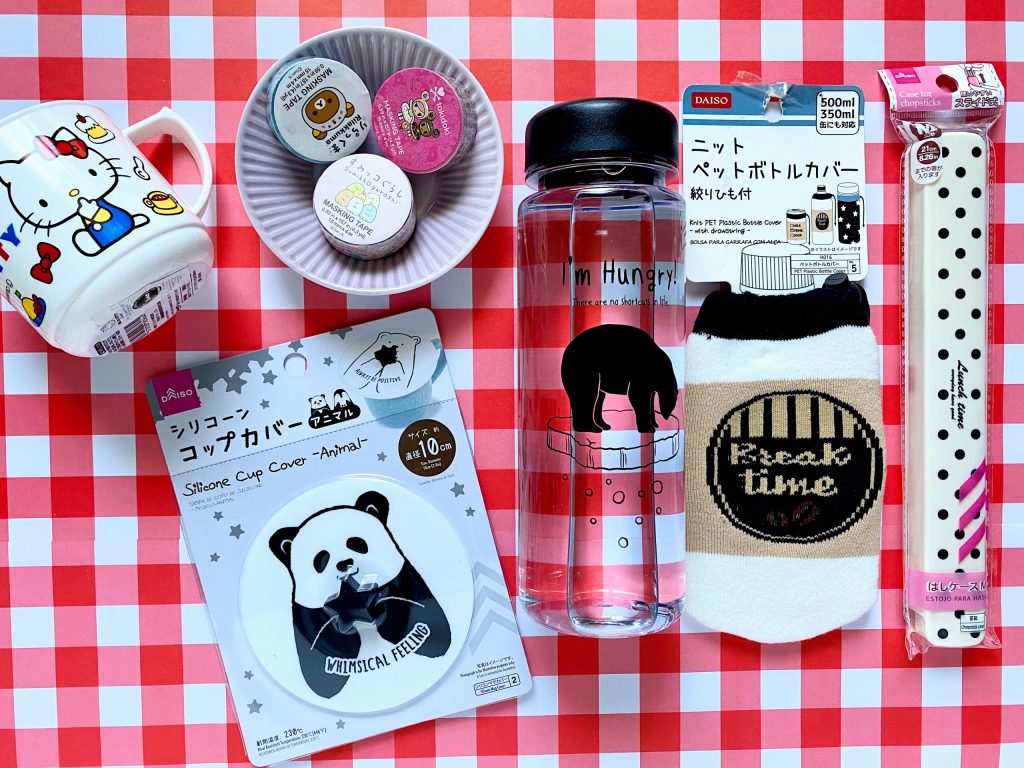 Some more cute randomness from Daiso. I was pleasantly surprised to see that they had these reusable water bottles! When I was living in South Korea, I bought one of these and loved it because I could easily carry it around in my bag because it wasn't too heavy and it held a decent amount of water. I accidentally left my water bottle in Korea which was a big regret because I'm so picky when it comes to water bottles but I'm so happy they carried these water bottles at the Daiso I went to. I also got a coffee cozy for said water bottle so that when I do carry it around it doesn't get all the stuff in my bag wet which was a problem I had with the last bottle I had.

I also found a cute panda cup cover. I'm guilty of leaving my cup of tea uncovered for hours, I already have a mug warmer but now I have a cute cup cover to keep my warm drinks protected. I also bought a polkadot chopstick case, I thought there was a pair of chopsticks inside but it's just the case! So, now I have an empty chopstick container. haha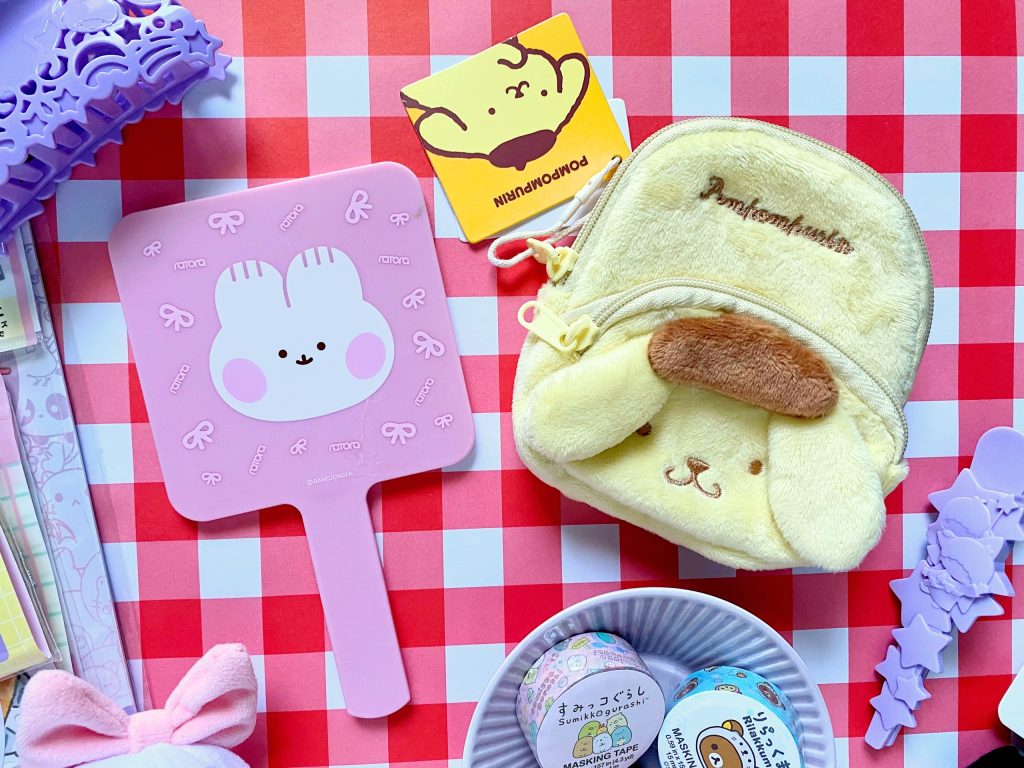 The final purchase from my trip was from the store Miniso. I've heard of Miniso before but have never been inside one before. They carry a lot of cute Sanrio and other licensed merch at this store. I only bought two things, a pink bunny hand mirror for when I do my makeup and a PomPomPurin mini backpack pouch. The pouch has a strap at the back which I'm going to use to hold Lucy's treats and other essentials for when I give her a walkies.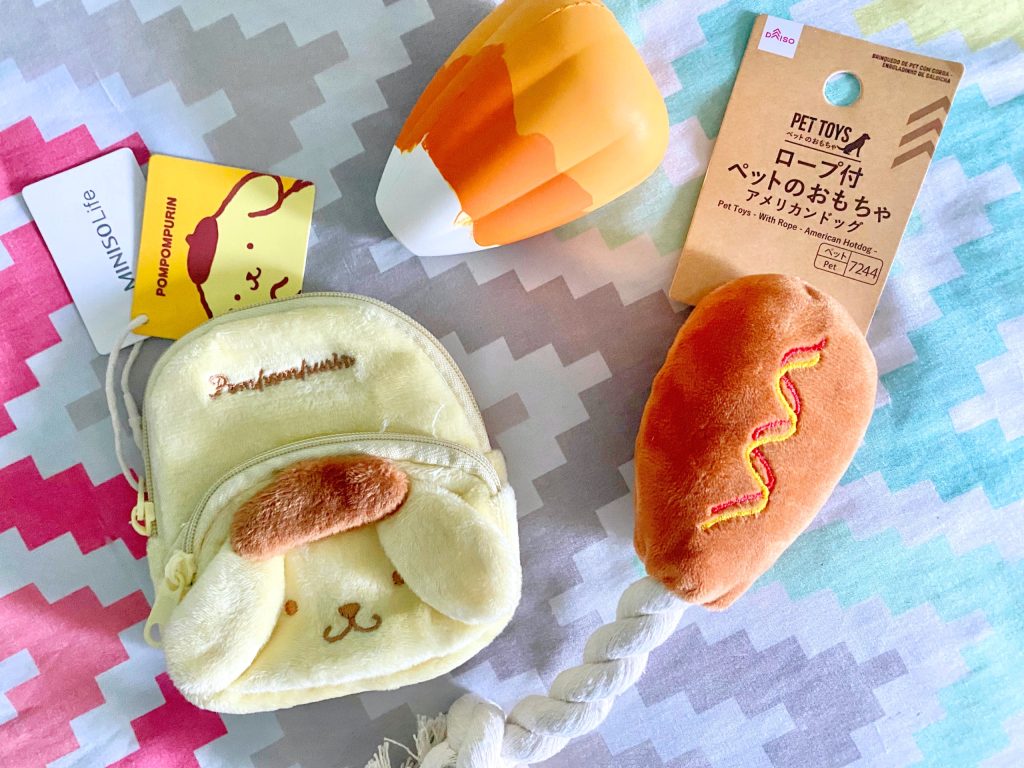 Speaking of Lucy, here is her mini haul. I bought her a cute corn dog squeaky toy (from Daiso) and my parents bought her a candy corn KONG at Marshall's.

Have you ever been to a Daiso Japan or Miniso store?