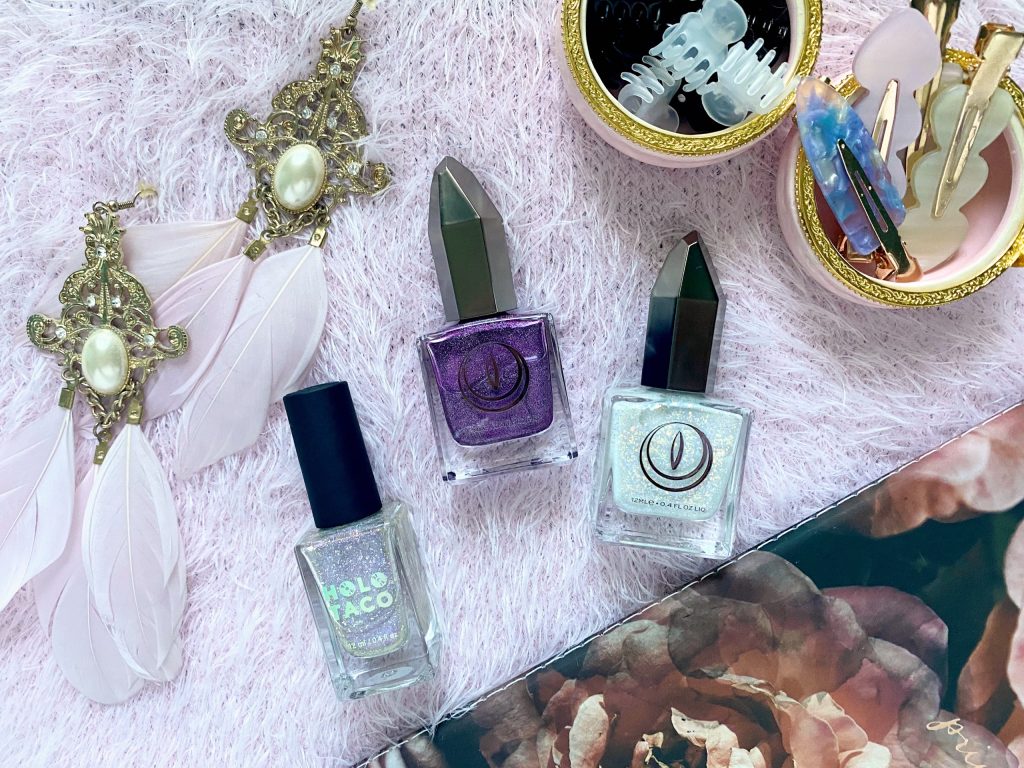 I love over-the-top nail designs but I never get my nails done because I prefer painting them myself as I enjoy the process of painting my nails. it's therapeutic for me. I've been painting my own nails for years and have used a bunch of nail brands in my lifetime such as OPI, Essie, Sinful Colors, Colorclub, Zoya, drugstore brands, and many other nail polishes. I've seen MoonCat and Holo Taco nail polish circularity on Instagram for a few years and whilst I've been interested in the gorgeous color I always talked myself out of buying them because I have an extensive nail polish collection and these nail polishes aren't cheap! During the holiday season, I was gifted a few of these nail polishes so I was finally able to try these popular nail polishes. I've been testing these nail polishes by wearing nothing but these varnishes for the last 4 months so I could give you my honest review and whether these nail polishes are worth investing in or not.

Because MoonCat and Holo Taco are pretty similar I decided to review both brands in one post to make the most out of this post. Overall, both MoonCat and Holo Taco are very similar nail polish brands with just a few differences. Depending on your preferences you may prefer one nail polish over the other.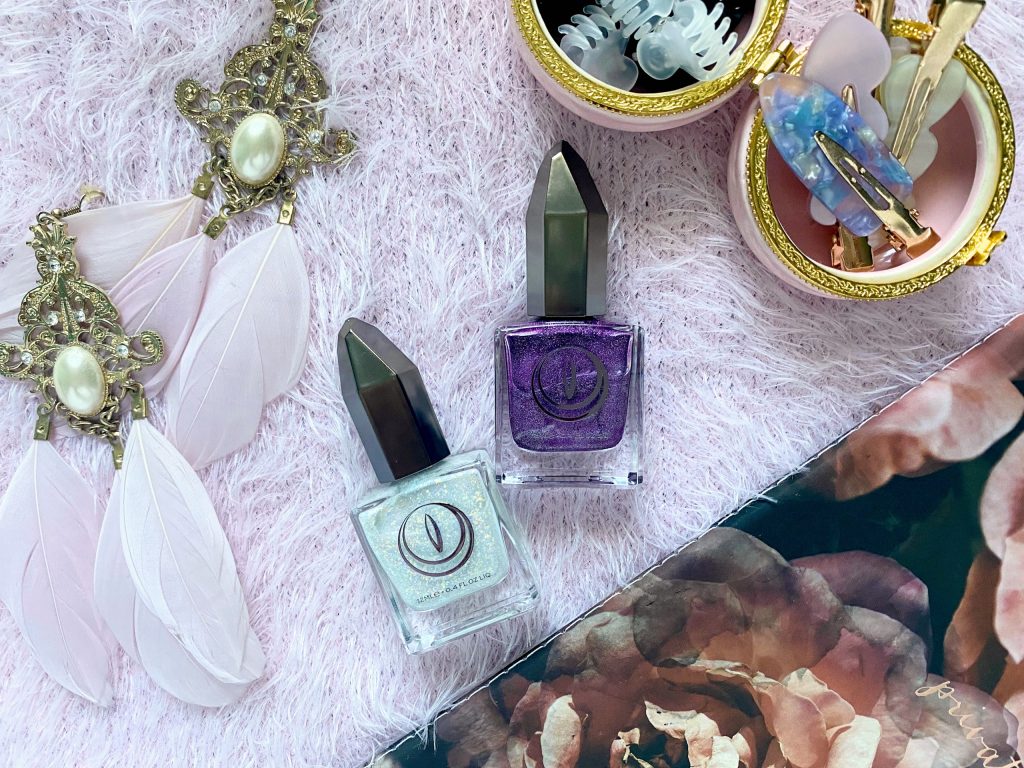 MoonCat
– Vegan & cruelty-free
– Long-lasting (2 weeks+)
– Thick nail brush
– Expensive ($13-$15 per bottle)
– Limited color selection
– Fades naturally
– Doesn't chip
– Doesn't stain nails
– Doesn't need a base coat

MoonCat nail polishes are gorgeous! I have the shades, WHAT IS MY PURPOSE?, CURIOSITY'S PREY, BLAME MY STAR SIGN, and MILLENNIA. The bottle designs look cool and contain 12 ml/4 fl oz per bottle. The nail polishes are long-lasting, they pass the standard nail polish 2-week period, without chipping! In fact, I never saw these nail polish chip! I also did a test with no base coat and they didn't leave any stains on my nails either! I did test with a base coat once and that actually made the polish wear off faster! The nail color fades gradually over time, you can probably get a good 3 weeks with MoonCat nail polish before your nails start to grow out and ruin your manicure.

One thing of the things I didn't like about the nail polishes by MoonCat is the brush. The nail polish brush is much thicker than I'm used to. If you have wide or short nails then you might prefer this brush but I prefer thinner brushes because they provide more control over your nail.

Another thing is that even though MoonCat offers a wide range of holographic, magnetic, shimmery, glittery, and multi-chrome nail polishes their selection of creme colors is disappointing. Don't get me wrong they're bright colors that I love but they don't have basic colors like red.

You can purchase MoonCat nail polish here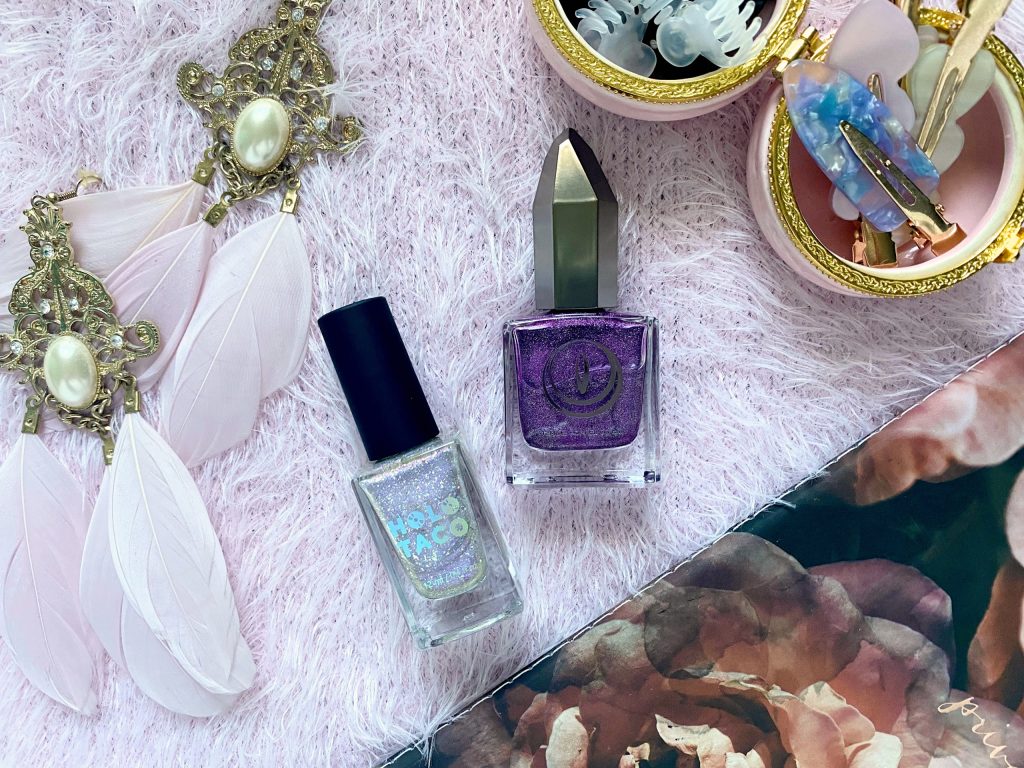 Holo Taco
– Vegan & cruelty-free
– Long-lasting (2 weeks+)
– Standard long thin nail brush
– Expensive ($12-$15 per bottle)
– Fades naturally
– Chips slightly but rare
– Doesn't stain nails
– Doesn't need a base coat

The only Holo Taco nail I owe is the GOT CAKE? nail polish, technically this is one of their topper nail polishes that can be worn by itself (2-3 coats) or over another nail polish. The nail polish bottle contains 12 ml/0.4 fl oz per bottle. This nail polish is also long-lasting and passed the standard nail polish 2-week period and also didn't stain my nails. Unlike the Mooncat nail polishes, the Holo Taco nail polish chipped but it was after a few weeks and I think it was due to my nail starting to split and not in the nail polish itself. Other than that, most of my nails naturally faded over time without chipping or staining. The brush in Holo Taco polishes is a standard nail polish brush, thin and long which I appreciated.

Holo Taco offers a variety of shades such as toppers, creme, holographic, magnetic, chrome, and metallic. Their color selection is more diverse than MoonCat's nail polish selection. Holo Taco is also $1 cheaper.

You can purchase Holo Taco nail polish here

Have you tried either of these nail polish brands before?