Welcome back to another deck review. In the post, I'll be reviewing the Modern Witch Tarot Deck. From now on, I'll be switching between tarot and oracle decks. Check out my last tarot card review here. This deck in particular is really special to me because it was my first ever Tarot deck that I purchased so I'm glad that I get to review this deck for you all.

The Modern Witch Tarot Deck was created by Lisa Sterie. Lisa is a Columbus-based illustrator that's illustrated and worked on many comic books, this is her first Tarot deck. There is also a Modern WItch Tarot journal and coloring book that goes along with the Modern Witch Tarot.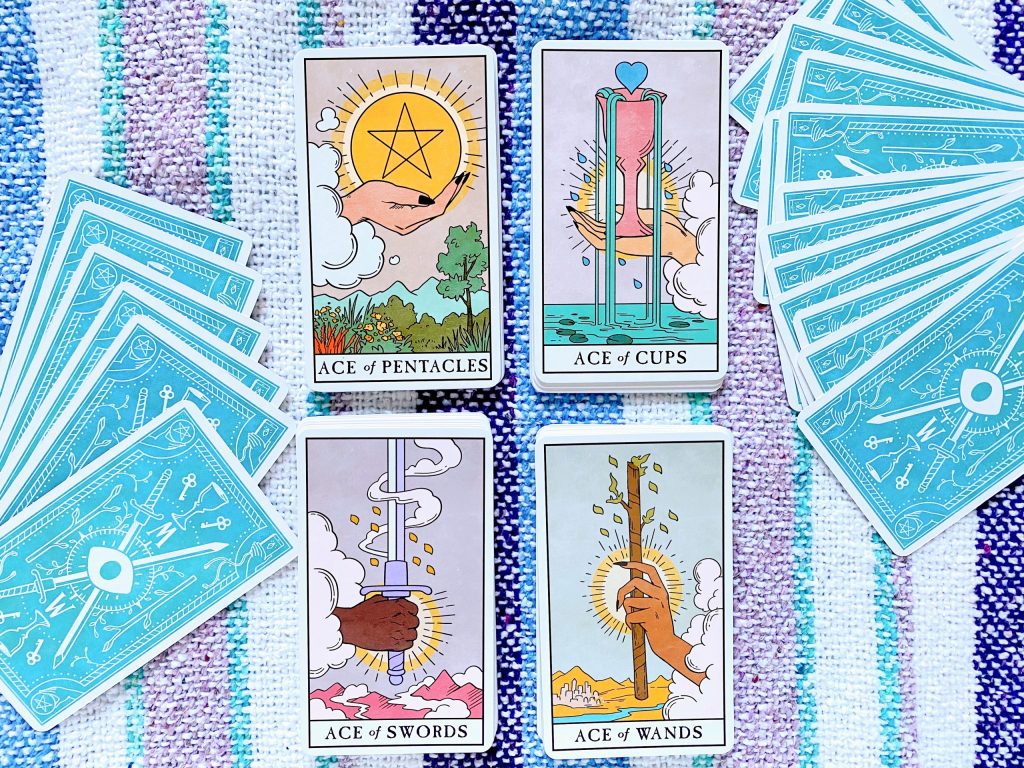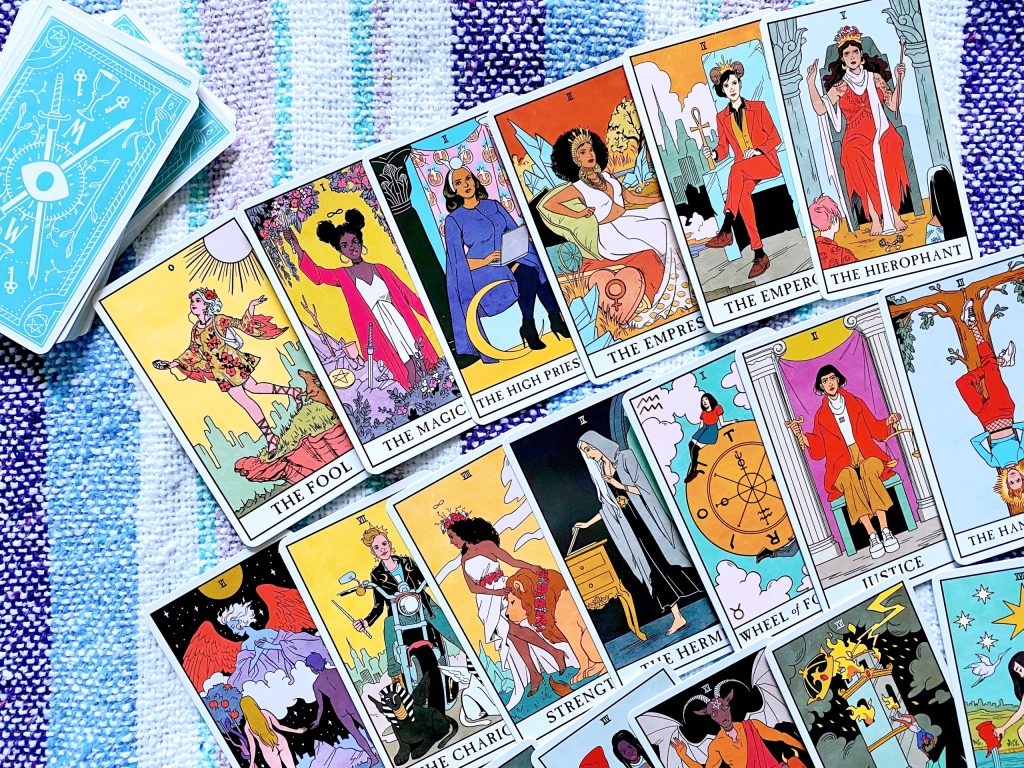 DISCLAIMER: Links included in this post might be affiliate links. If you make a purchase with the links I provide, I may receive a small commission at no additional charge to you.

PROS
– Perfect for a beginner
– Beautiful artwork and colors
– Diverse and inclusive
– Amazing cardstock
– Semi-gloss finish
– Affordable deck
– Nice box (inside print is very cute)
– Hardcover guidebook

The Modern Witch Tarot comes with all 78-cards of the Tarot, a hardcover guidebook, and two extra cards. The box lifts up and has a nicely printed design on the inside of the box. The cards are printed on semi-gloss sturdy cardstock. The cardstock is easy to shuffle but one of the cards started splitting on the side but was probably my fault due to poor shuffling skills. haha

The guidebook contains a page of explanation for each of the Major Arcana and a brief explanation for each of the Minor Arcana. There are also a few pages with tips on how to read the Tarot, a few spreads, and a foreword.

If you're not someone who is drawn to the OG Rider Waite Smith then the Modern Witch Tarot is the modern-day equivalent because it closely resembles the traditional 78-cards whilst updating the illustrations with what actual people look like. I wasn't drawn to the Rider Waite Smith Tarot (still not) because of the outdated artwork and rule #1 of learning Tarot is to get a deck that you resonate with.

Along with the deck being more inclusive, the color palette of the Modern Witch Tarot also drew me in because it's my favorite shade of blue, it's literally the color of my bedroom walls! The cards are semi-gloss which shuffles well and they don't glare in pictures. haha
CONS
– Guidebook cover illustration misaligned
– Comes with 2 extra cards

One downside I have with this deck is that my guidebook came misaligned. I know this is just a factory misprint but still, it sucks. Thankfully this was the only misprint in the deck.

Another problem I have with this deck is that it comes with 2 extra cards. One card is red and suppose to serve as a note of inspiration. The second card is just a copy of the Ten of Swords but with the words, EVERYTHING IS FINE printed insetad. I always take these out when I'm doing a reading.

You can purchase the Modern Witch Tarot deck here

Do you have this deck in your collection?