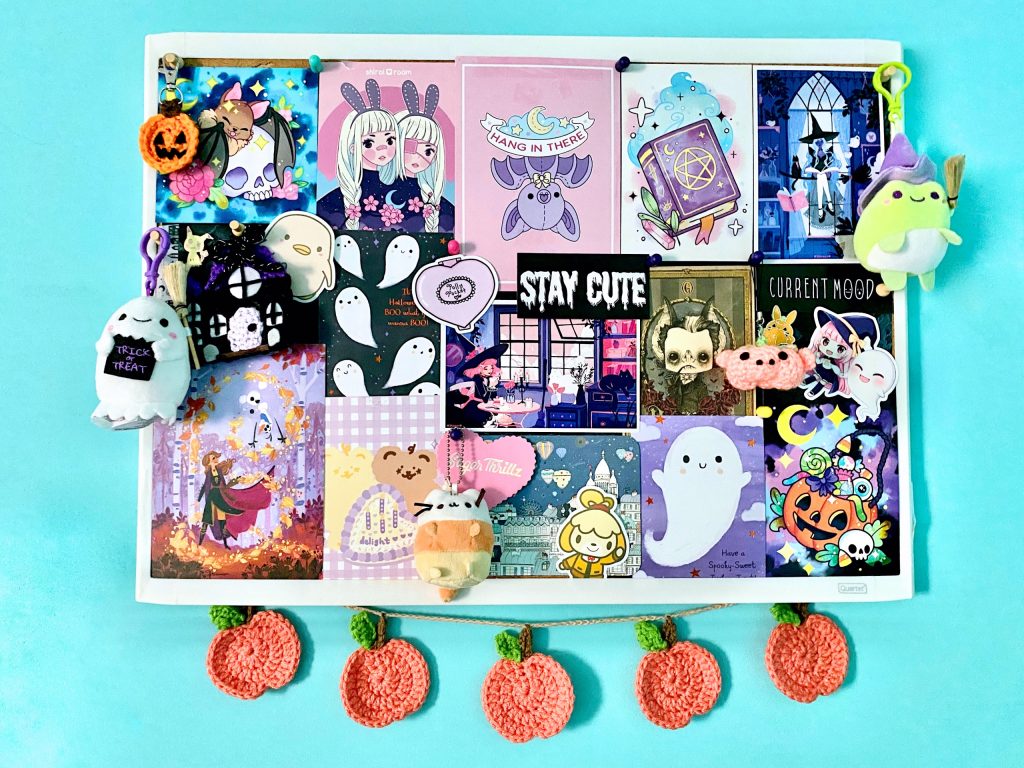 A new season means a new mood board! My bulletin board is one of the sacred spots in my room that I look at often because my board sits above my desk and I spend a lot of time at my desk. Because of this, I like to make my bulletin board look cute by filling it up with cute images, art, crochet pieces, keychains, plushies, banners, die-cuts, inspirational quotes, and anything else that puts me in a happy mood.

Funny enough, this year's spoopy board is very similar to last year's mood board! Check out my spooky mood board from last year for more details on the items. In this post, I will only be reviewing the new items I've added to my bulletin board.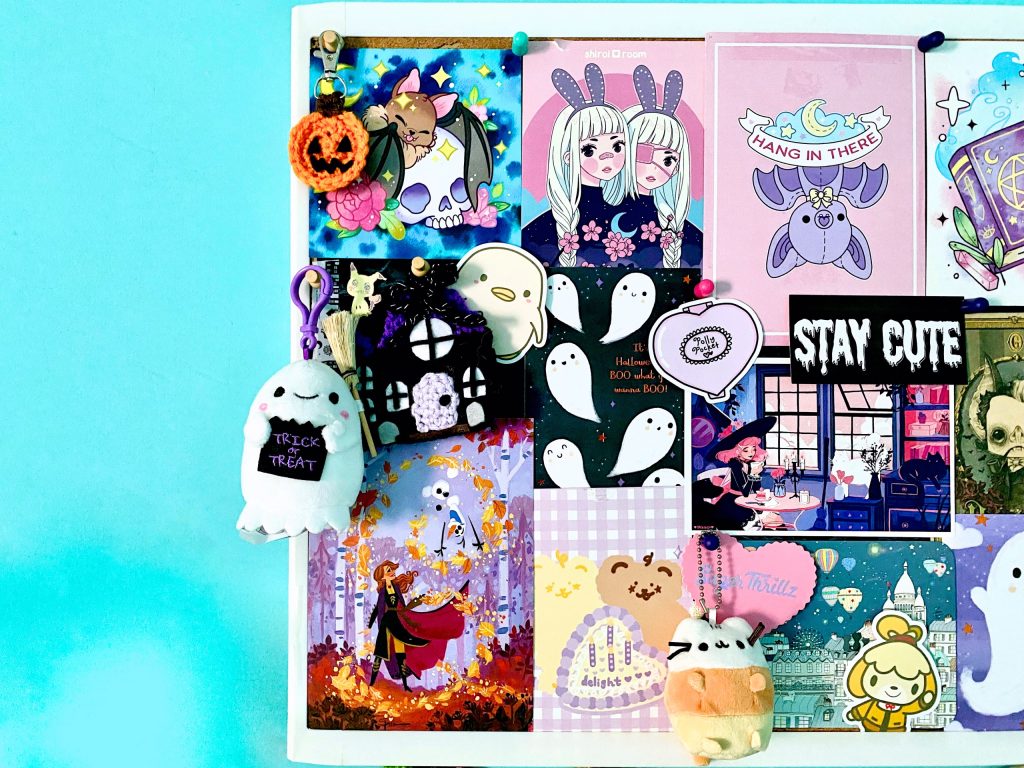 Theme: spoopy, magical, witchy, friendly ghosties, sugar, pumpkin, fall
Colors: pastel, bright, purple, pink, turquoise, black, white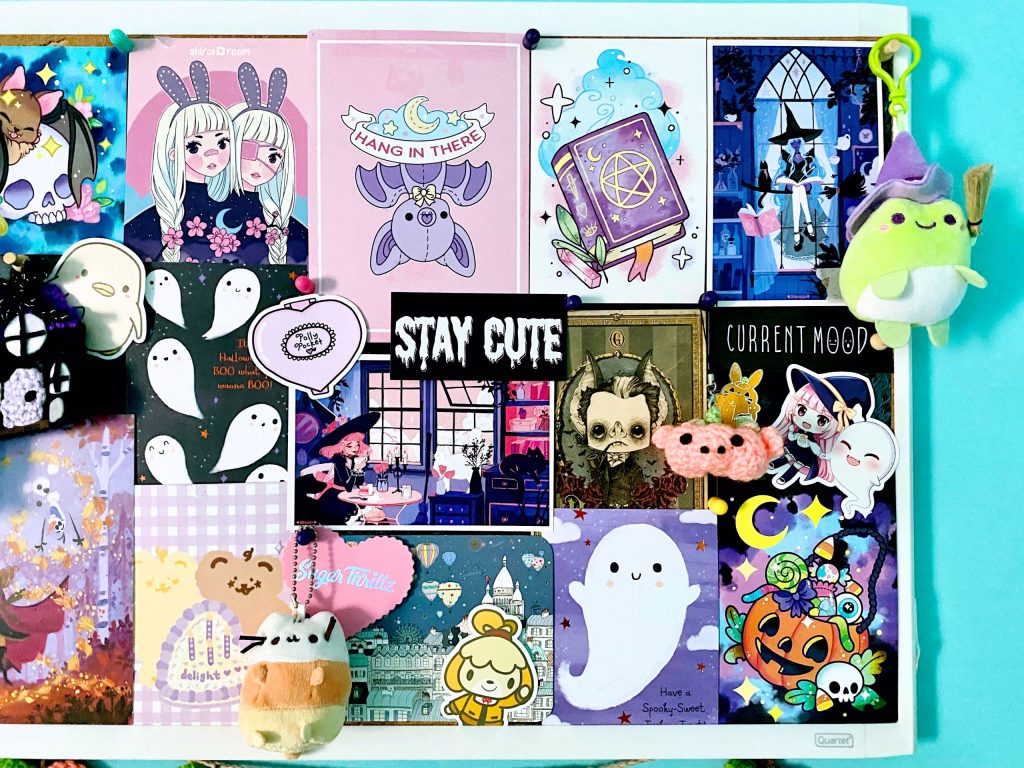 The only new items I added to my board this year were some ghost postcards and a ghost and frog witch plush keychain, all from Target. The keychains had a weird loop on the side so I attached some mini brooms that I had left over from a previous project, they fit perfectly! haha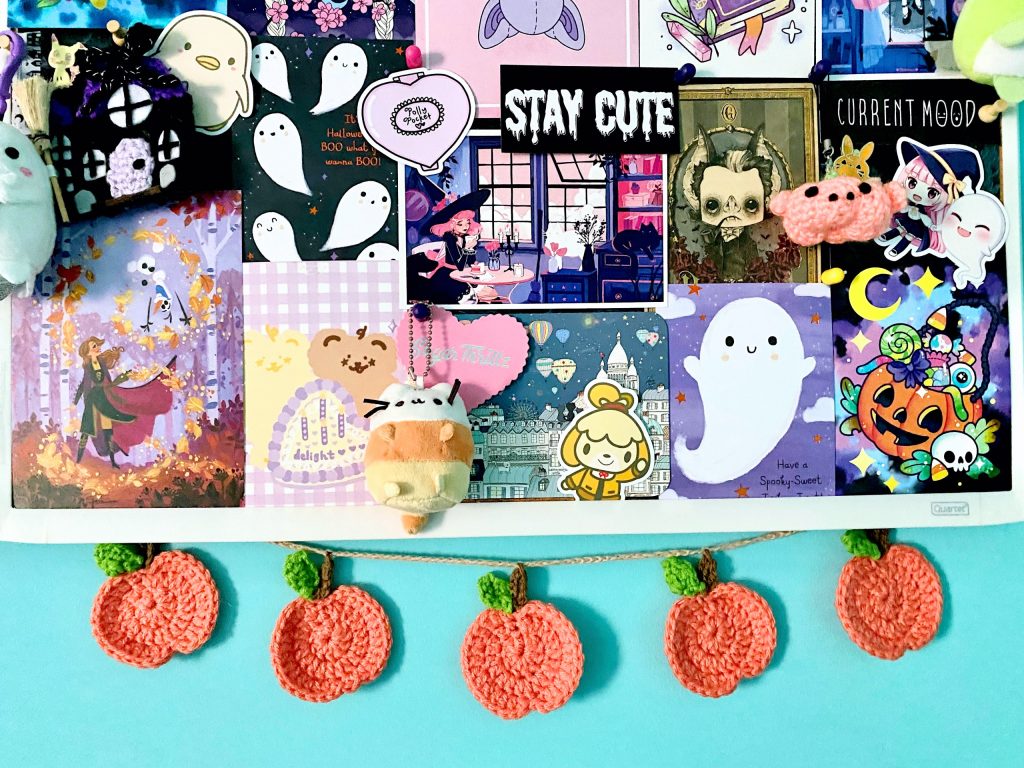 Looking back at my spooky board from last year made me realize I need to purchase some new prints. I'm challenging myself to acquire some new artwork before I post my winter mood board. If you know of any artists or illustrators that have some cute artwork that you think I might love let me know.

Do you decorate your space for Halloween/spooky season?