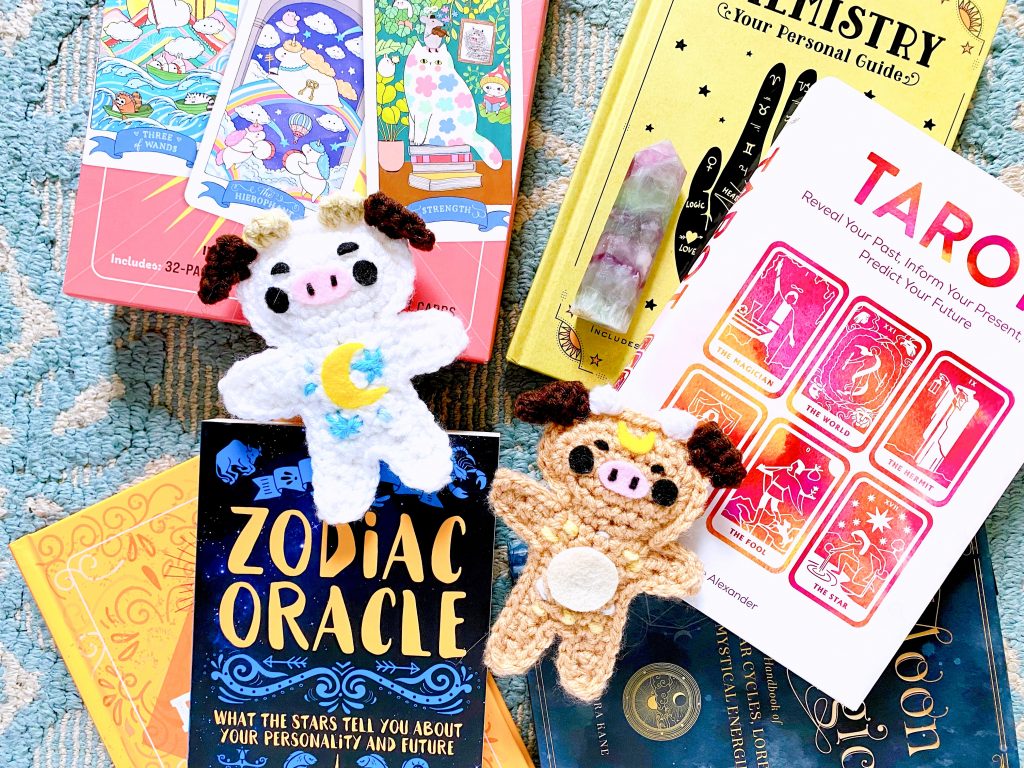 Last week, I spent the afternoon with my sisters and we decided to browse the shelves of Barnes & Noble to see if they had anything interesting….and they did! They had so many New Age/Metaphysical/Spiritual books on sale. I was blown away by the book selection they had books on crystals, astrology, chakras, moons, auras, Tarot, meditation, palmistry, divination, mindfulness, dream, and so on. I had trouble picking which books to buy because despite being really into spiritual stuff I don't have own too many books on the topics so I picked up a few books to add to my collection.

Afterward, we went over to my older sister's house and helped her pack because she'll be moving soon. This is where I acquired two more books! She's been into metaphysical stuff for years (before it was considered cool) so she has a hefty collection of books and she kindly gifted me two books on palmistry and astrology. Obviously, I haven't read any of the books yet but I was really excited to expand my book collection and wanted to share my book haul with you all with a brief description of each book and my first thoughts. If you would like for me to review any of these books let me know.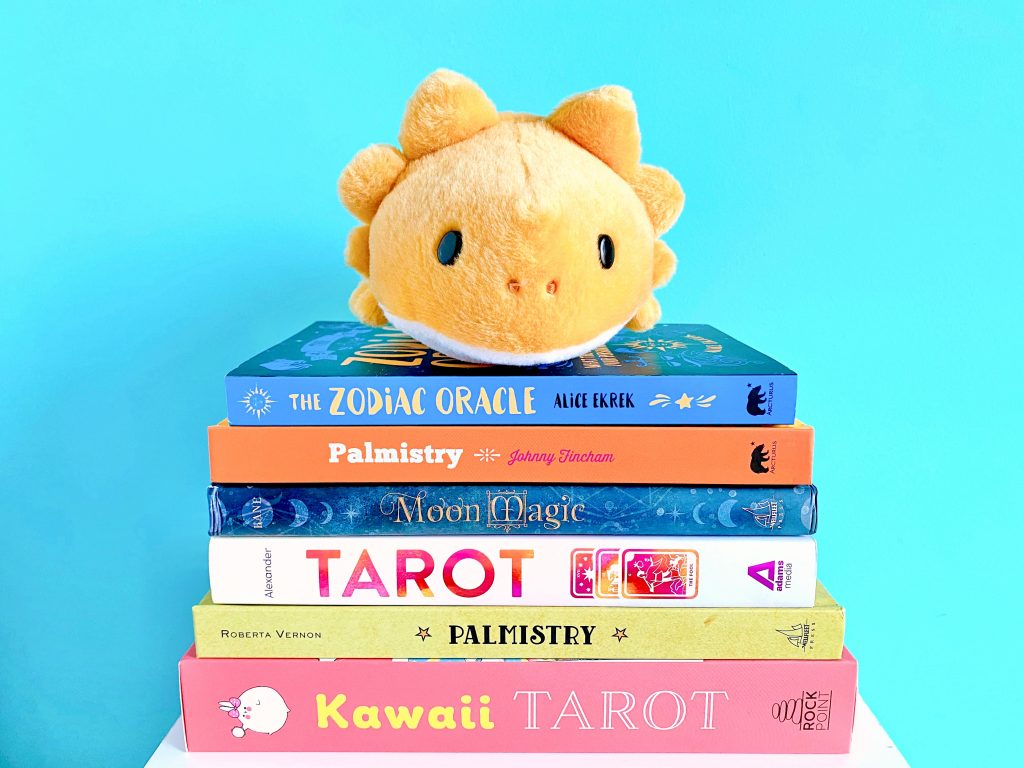 DISCLAIMER: Links included in this post might be affiliate links. If you make a purchase with the links I provide, I may receive a small commission at no additional charge to you.

TAROT: Reveal Your Past, Inform Your Present, And Predict Your Future by Skye Alexander
My older sister was flipping through this book and said it would be good for me since she knows I'm trying to learn Tarot. It shows pictures of the original Rider Tarot deck so if you don't own the OG deck (which I don't) and want to learn Tarot this might be a great book to add to your collection.

Moon Magic: A Handbook of Lunar Cycles, Lore. and Mystical Energies by Aurora Kane
When I saw this book I immediately scooped it up because it's been on my Amazon wishlist for a long time so I was incredibly happy to see that it was on sale for $10! You all know that I'm a huge Moon nerd and love learning new things about the Moon! This book holds so much information about the Moon such as the different Moon phases, how different cultures celebrate the Moon, which crystals, herbs, candles, colors, and essential oils work well under the Moon cycles, and how the astrology signs are associated with the Moon, and much more!

Palmistry: How To Read The Messages In Your Hand by Johnny Fincham
Barnes & Noble had multiple colored books on spiritual books for $5 on topics like crystals, mediation, dreams, mindfulness, auras, astrology, chakras, etc. The first book I was drawn to was the yellow-colored book on palmistry because if you didn't know I'm fascinated with palmistry and have been wanting to learn about palmistry for years! The book features an illustration for each of the different finger lines and prints and it was only $5 so it was a steal!

Kawaii Tarot Deck & Guidebook Illustrations by Lulu Mayo
When I first saw this box I thought it was a DIY Tarot coloring kit or something but on further expectation, I saw that it was the CUTEST TAROT DECK EVER! The colors! The kawaii art! I've never seen a tarot deck this cute in person for such an affordable price! The box set includes a 32-page guidebook and a deck of 78-tarot cards. I wished that this Tarot deck was sold how it's sold on Amazon because the box I got was huge and it doesn't come with a small box or a way to store the deck so I'm going to have to find a special pouch which isn't a huge deal just a slight inconvenience.

In Focus: Palmistry Your Personal Guide by Roberta Vernon
Another palmistry book! To be fair, this is one of the two books my sister gave me but that's great because now I have two books on palmistry to help me learn more on the subject. First off, the cover is stunning and I think it would make a great coffee table book, it also comes with a palmistry poster as an extra which is nice. One of the unfortunate things I've noticed just by flipping through this book is that the author refers to the reader as "he" throughout the book which I found annoying.

The Zodiac Oracle: What The Stars Tell You About Your Personality And Future by Alice Ekrek
This book is broken into four parts, the first part where explains how to read and understand your birth chart, the second part where you learn about the 10 planets, the third where you learn about the 12 astrological signs, and the fourth section of the book is the day-by-day oracle. Sidenote, this is the only softcover book from the haul. I prefer softcover over hardcover books because softies are travel-friendly, haha. Are you #teamsoftcover or #teamhardcover?

What was your last book purchase?