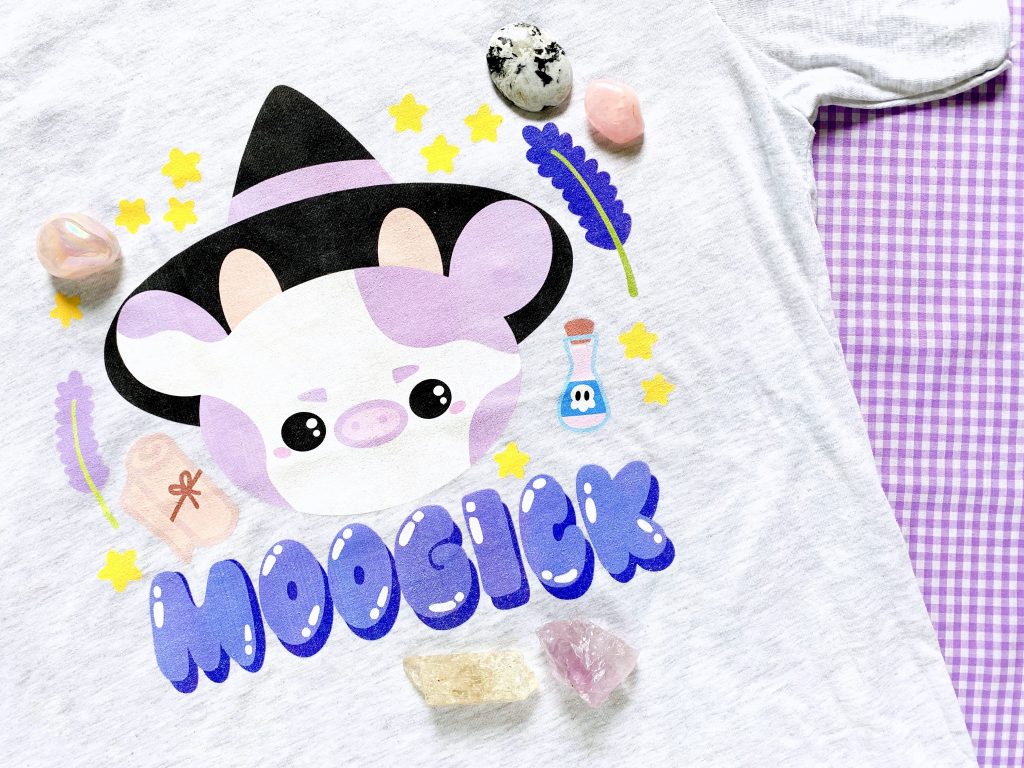 – The hope a new day gives you
– My first t-shirt sample! How cute is that top! I designed the shirt, would you be interested in a MOOGICK shirt?
– When someone compliments you about being smart
– The first mist from my energy cleansing spray
– Feeling healed after a mediation session
– A stack of books on your bedside table ready to be loved ?
– When a song just resonates with you
– The smiles from my baby nephew
– Games about ghosty bears ?
– Puppy snores
– Scented candles
– The Mucho Mucho Amor: The Legend of Walter Mercado documentary
– When a song hits you with nostalgic
– The joy blogging still gives me ?

What moments have felt magical to you?