I've shared plenty of my past bulletin mood or dream boards on the blog. Well, I'm back with another one! Every board that I've put together in the past has always had a slight theme, I also try to incorporate elements from the current season to keep me in the seasonal mood. For this board, I made it a travel/wanderlust/motivation theme along with some Winter/Christmas/holiday theme, to keep it festive.

Check out last year's Winter Mood Board here and 2019's Mood/Dream Board here.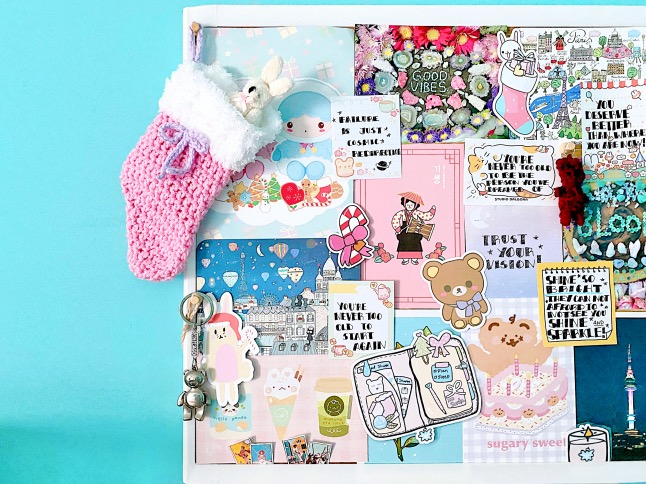 Starting with the left side, there's a stocking I made back when I had a Patreon. A Little Twin Stars print from HelloPaperCat, a Good Vibes print, a postcard from Paris, a postcard from South Korea, a print from Tiny Plant. A bear keychain from Chicago, a candy cane diecut, some post-it notes with motivation quotes. a planner diecut from The Angel Shoppe.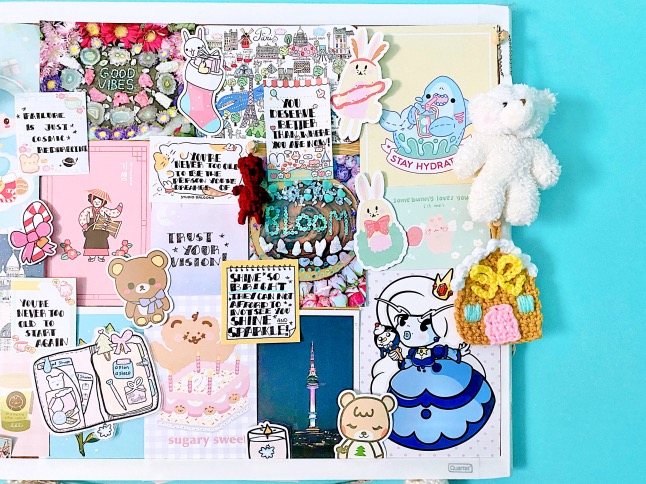 On the right side, are some more postcards from Paris and Seoul. A Stay Hydrated print from Bright Bat Design. A Bloom print. Some more post-it notes with inspirational quotes. An Ice Queen print from Sharodactyl Art. My gingerbread house ornament. A random teddy bear. A Tiny Plant note. A tiny crochet bear I made a long time ago. Christmas bunny diecuts from Oh So Fawn.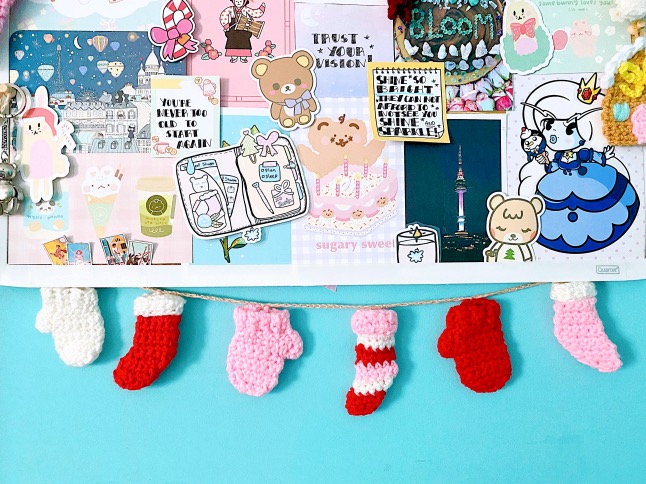 Lastly, strung at the bottom of my bulletin board is my sock and mitten garland and some Tarot stickers and diecuts.

Do you keep a bulletin board?