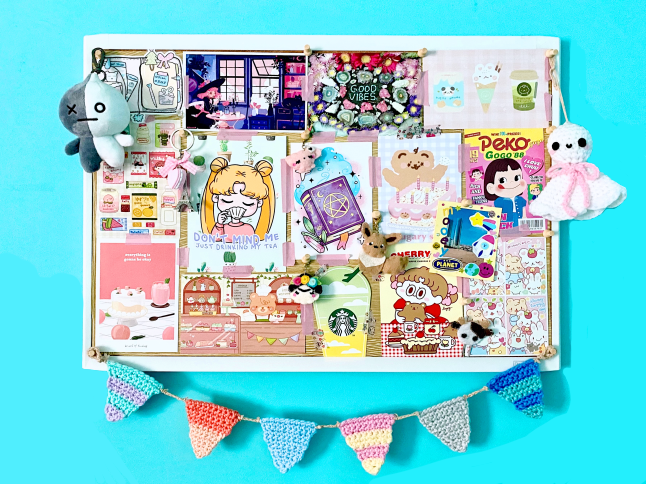 I've posted many of my mood boards here in the past. I try to decorate for every season or holiday (
spring
,
autumn
,
Halloween
) so it can match the theme of the season. For the start of 2021, I wanted to showcase some of my favorite prints from talented artists and small businesses instead of trying to match a theme I just chose the prints/postcards that spoke to me. If you follow my blog or Instagram then you've probably seen some of these prints already. So, let me know which is your favorite postcard in the comments! Anyways, let's take a closer look at what's on the bulletin board!
For this mood board, I decorated the back of the bulletin board with some wood adhesive paper to cover up rips on the corkboard. To keep all the prints intact I used washi tape and push pins.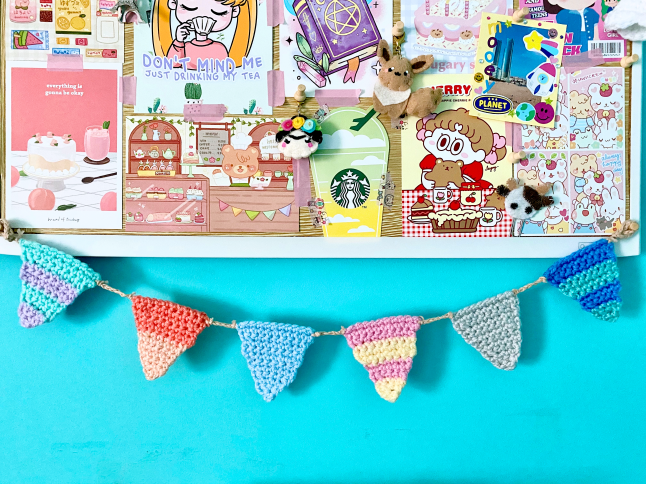 At the bottom of the board, I strung my
striped crochet garland
. I was debating whether or not I should display the
year of the cow garland
but I like how the striped garland looked underneath so I kept this one but I might change it later. haha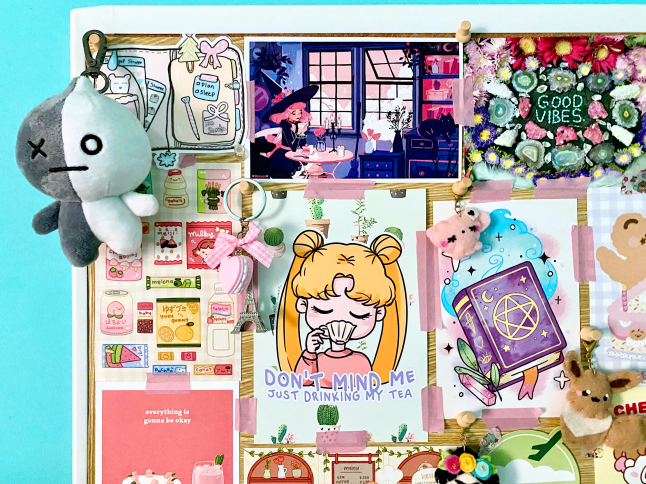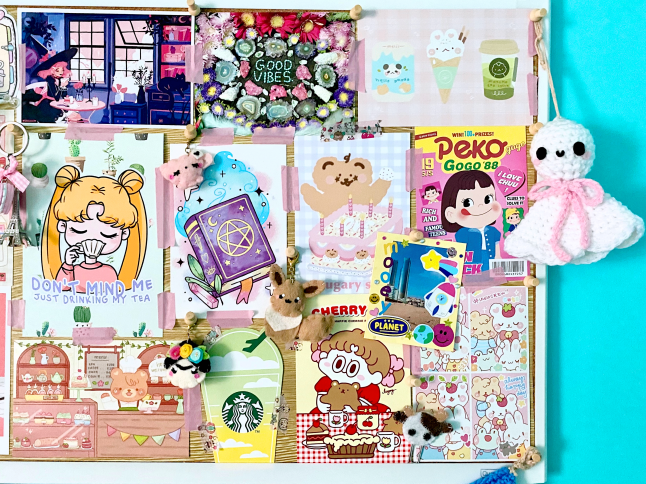 On this side, we have a 'Good Vibes' card that my older sister gifted me. Next to that is another Tiny Plant print. That cute bear print is from
Jelly Love Club
. To the right is a print from
Chuu
that I bought whilst in South Korea. The crocheted Teru Teru Bozu is made by me, I keep it up all year because I love it so much! That Busan yellow polco (deco polaroid) was made by a friend. All the felt dangles (teacup, Frida, and Eevee) are from
LoveNeen
.
Cherry Pie Postcard
from
Standard Love Dance
. Starbucks Frappuccino sticker from another friend.
Mooey felt paperclip
.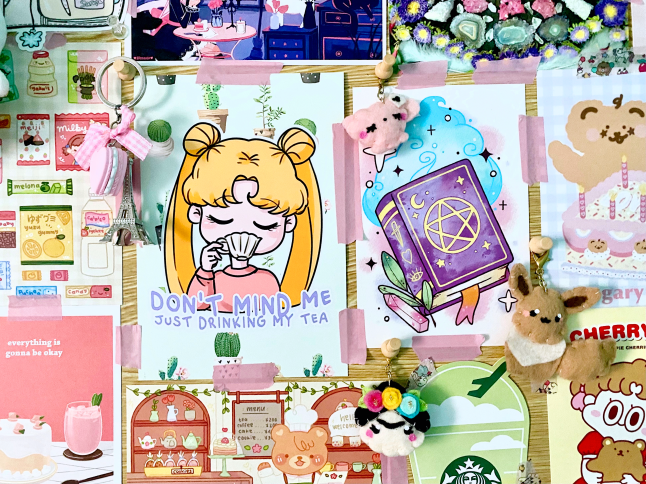 What do you keep on your bulletin board?