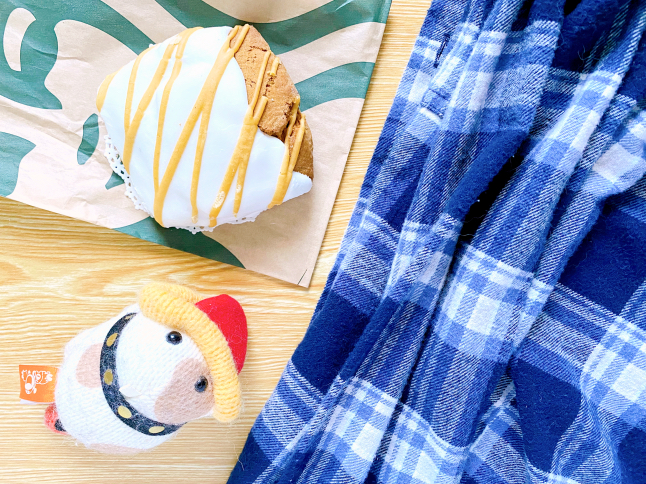 *DISCLAIMER: Links included in this post might be affiliate links. If you purchase with the links I provide, I may receive a small commission at no additional charge to you.

– Has anybody watched the LuLaRich documentary? It's about the tacky patterned clothing company LuLaRoe and how they screwed over their company and employees. I've always found MLM so fascinating. My mom was a part of Avon back-in-the-day which technically was an MLM but I feel like it came out during a time before social media and LuLaRoe didn't which I think makes a huge difference. If you've watched it, let me know what you think.

– I started this new workout program and I'm loving it! The program is only two weeks, there's no jumping, and the workouts are apartment-friendly. My bedroom is located on the second floor so I always try to find apartment-friendly exercises to avoid making loud noises. I completed day 5 this morning and I'm feeling a little bit sore but amazing!

– On the first day of Autumn, I gave Lucy a lovely afternoon walkies with her new celestial harness. The autumn weather arrived in Georgia just in time for autumn and I'm here for it! Goodbye summer, you won't be missed by me! ?

– This week marks 2 years since I went to Paris, I always get reminded of my trip to France thanks to the iPhone photo widget ? I also had a dream earlier this week about being at the airport waiting to board a flight to Seoul. I miss traveling abroad. ☹️

– YANG YOSEOP – BRAIN
OMG! I wasn't expecting Yoseop to release such an epic album! There's not a single skip, I could listen to this album over and over again (and I have) and not get tired of it. Yoseop has always been one of my favorite vocalists and this album just proves how amazing he is! If you haven't listened to his latest album, Chocolate Box, I HIGHLY recommend it! Also, Caffeine will always be one of my favorite songs.

– I jinked myself last week when I mentioned that I was in a row with my posting schedule because I missed a day this week ? To be fair, it was my father's birthday and I was out celebrating and spending time with my family. That's a valid excuse, right? haha

– OMG! Yesterday's Nintendo Direct! A new Kirby game announcement, Animal Crossing Brewster update, and Splatoon 3 news! I'm so excited! It's game releases that make me look forward to life. #sadbuttrue

Posts from the week
Seven Things ♥ Week 37
The Pisces Harvest Full Moon 2021

How was your week?