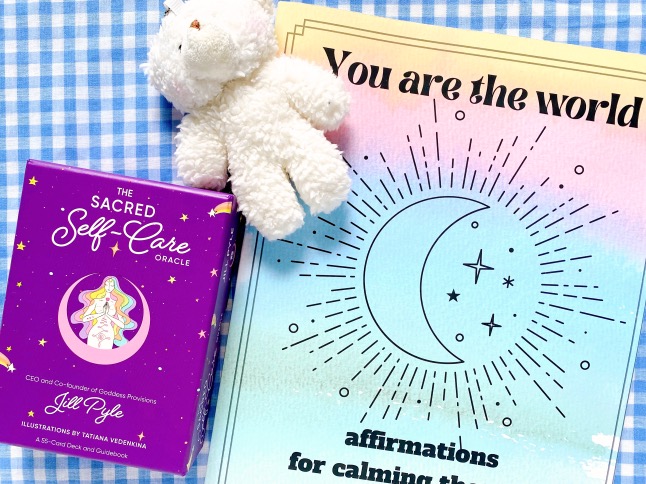 – I woke up randomly at like 3-5 am on Monday morning with this epiphany or realization that you (and I) shouldn't hate follow anyone because secretly you're just following them in hope that they'll fail and that will make you feel better about yourself. Don't feed into these triggers. I'm not perfect. I'll admit that I've definitely followed people and brands with this intention. There is so much negativity in the world especially right now and you don't want to add to that so do yourself a favor and unfollow anyone who you aren't happy for. Focus on your journey! When you remove hate from your heart you become a better person.

Head over to my Twitter if you want to see all the tweets because I can't remember everything I wrote! Fun fact: I barely remember anything I post ?

– TOMORROW X TOGETHER – LO$ER=LO♡ER
This song! I love that TXT is embracing the emo/pop-punk sound. I was obsessed with their last release and this song did not disappoint!

– 10 Not-So-Fluffy Facts About Pomeranians because it was national dog day yesterday. I thought I would share this post in case you didn't know anything about poms.

– I finally picked up Jessica Jung's novel, Shine. I've been wanting to read this book for so long and it was on sale recently so I took it as a sign to go ahead and purchase it. I'm so excited to read it! I'm going to read it as soon as I finish Kiki's Delivery Service which I'm still reading, told you I was a slow reader! ?

– I'm slowly preparing my Animal Crossing island for autumn. Planting pumpkins, crafting pumpkin-themed items, and plotting where the fall-colored trees are going to live. I'm so excited! Yes, I'm one of those people who is already celebrating autumn despite it being 90 degrees outside! ?

– This week I was finally able to do a yoga move that I could never do before! I have sensitive knees so whenever I have to do moves that require knee flexibility I have never been able to do them. However, this week I was finally able to do pigeon pose and reach around and pull my leg toward me. I've attempted to do this pose before but my knees always gave up. I'm so proud of myself! By practicing yoga daily I've been able to get more flexible but it's been a subtle shift.

– I'm going to the Dentist later today. I've neglected my dental care for so long because of fear but I am tired of being scared and finally comforting my fears! If you haven't gone to a dentist or just a regular doctor visit I urge you to schedule one soon. Your health is so important!

Posts from the week
DisneyWorld 2021 ♥ Photo Diary
How To Survive A Road trip

How was your week?