Today I finally hit 5 stars on my Animal Crossing New Horizons island! However, I still don't think it's "perfect" enough to completely share with you all just yet. However, I thought I would give you all a glimpse of my island before I do anything to it. I've been using my Animal Crossing journal to help keep track of what I do to my island. I started logging in what I do each day, for example, when a villager moves in/out, the start of a new island project and when a special character visits. This has really help me plan out what I do to my island! I would recommend you all to start an AC journal if you want to be more organized.

I named my island Lavendula after my favorite plant/flower, lavender. My island still needs a lot of work which is why I'm only sharing a few parts of my island. My biggest problem with my current island layout is that I feel like I am not optimizing all the space on my island as I could be. I don't have a theme for my island…..yet! I'm kind of just going with the flow and making things up as they come in my head. I'm currently in the process of flower breeding purple and pink flowers, this takes forever!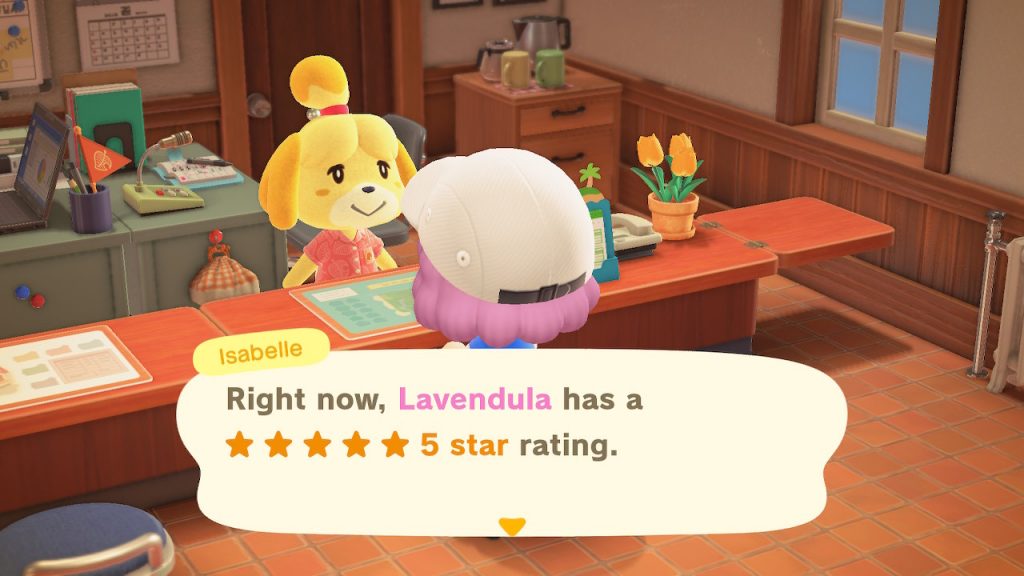 Here is my friend code, SW-0614-4342-5041. Add me if you're also playing ACNH so we can visit each other's islands.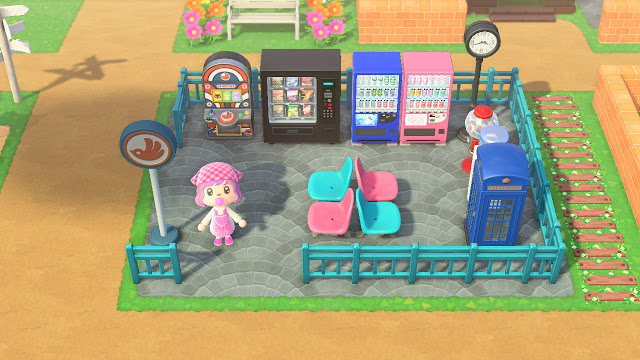 When you get off the airport, on the right, you are welcomed with an airport waiting/rest area. I'm waiting to get more white and pink items.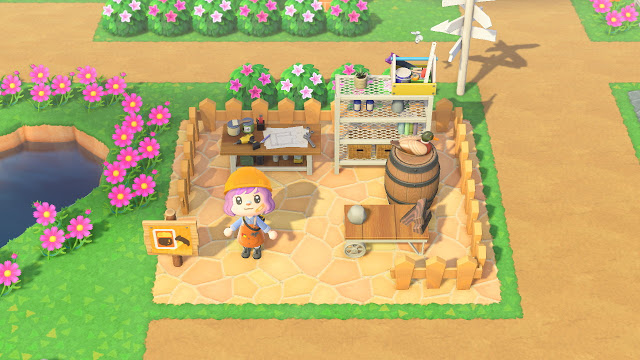 If you decided to walk on the left side, you are greeted with a DIY workspace. Here you can craft items for visitors and whatnot. I usually leave some extra materials when I have some.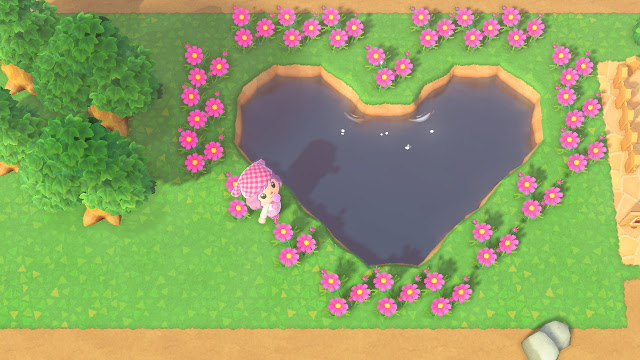 If you keep walking to the left side, you will find a heart-shaped pond with pink flowers all around. I was lucky enough to encounter an island with various pink and orange cosmos which is why I have so many. haha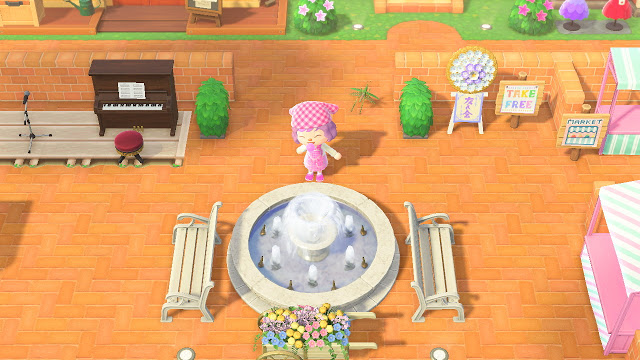 In front of the Nook's Cranny and Able Sisters, is a marketplace. I'm still not happy with the placement of this area so it's a work in progress.
In the marketplace, there is a gym. I'm working on getting more items of an outdoor gym area with yoga equipment so that my villagers can do their yoga and pilates by the beach.
Even though I'm not a fan of bamboo furniture I feel like no island is complete without a bamboo area so I made this area. If you keep walking down there is a spot where you can jump to go to the secret bamboo forest!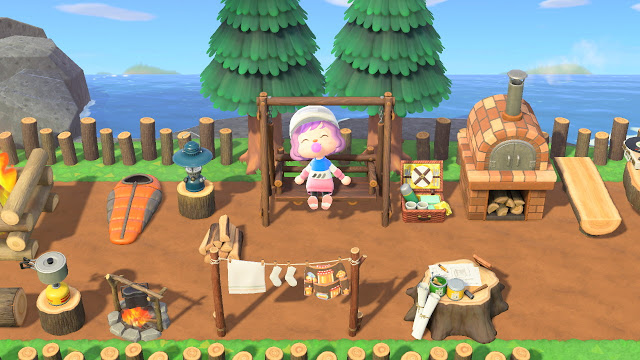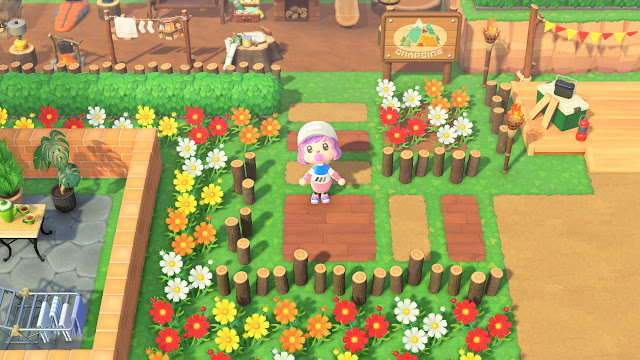 One of the sections that I'm most proud of (besides the garden maze) is the campsite area. I wanted to create a space where camp visitors can feel as if they were really camping.
My book nook. I eventually want to expand this area and make an outdoor library but I still need to get the DIY bookshelf recipe.

What do you think of my island so far?