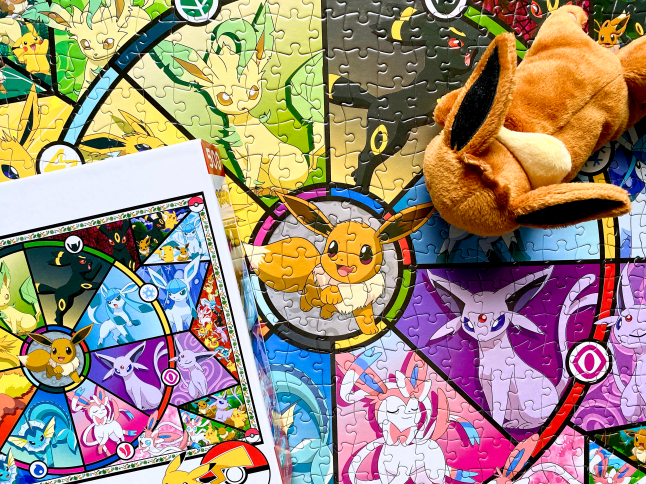 *DISCLAIMER: Links included in this post might be affiliate links. If you make a purchase with the links I provide, I may receive a small commission at no additional charge to you.

Welcome to this year's first installment of '7 Things', a new weekly series that where I share seven things that happened during the week or something I'm loving like music, books, etc. I got bored with the format of my 'Dear Diary' posts because I'm a boring person and sometimes read, watch, listening, eat, or drink the same things and it was getting difficult for me to think of something new I hadn't shared on the blog. Like 'Dear Diary' I will publish these posts every Friday, I didn't post last Friday because even though it wasn't technically the first week of 2021.

– My Tiny Plant mail finally arrived! I totally forgot what the recent rewards were so it was a pleasant surprise to open the happy mail.

–  I made a homemade yoga mat lavender cleansing mist. The scent lingers the next few days and it's such a lovely surprise to wake up to!

– If you scroll to the center of the Mooeeyandfriends homepage you will find a new playlist. A playlist of my favorite songs from 2020. To be honest, I didn't listen to that much new music last year. I survived 2020 by listing to podcasts and music from the past.

– Finished that Eeveeultion puzzle, a Christmas gift from my older sister. What are you supposed to do after you complete a puzzle?

– My younger sister's 21st birthday was on Wednesday. We celebrated by going out to a Korean BBQ restaurant. This has been the second time I've gone out to eat since last March. It was nice to go out again and the Tteokbokki was amazing!

– Despite all the crazy news on Wednesday. Georgia, where I live, had a special run-off election and both the Democrats won making it official that the Democrats take control of the senate. I've lived in Georgia for 19 years and I've always been embarrassed by this state because of its history. It's been incredible to see a Republican state turn blue this past year. This is all thanks to Stacey Abrams.

– I just purchased the Minimalism Art journal, it's an inexpensive bullet journal brand that's popular on Amazon and a dupe for the Leuchtturm1917. I plan on using my journal to make cute dreamy collage/art pages.

Posts from the week
This December
Curly Girl Method Friendly Products ♥ Drugstore Haul

What little thing made your week?