After I posted my 1 month Curly Girl Method anniversary I decided to treat myself to some new products. To be honest, it was because I was experiencing wet frizz hair in the shower and I knew I was doing something wrong so I bought some new products in hopes to reduce the wet frizz. I think the problem was not enough moisture in my hair so I went and bought a lot of conditioners, a new shampoo, and a styling product. Let me know if you would like to see more CGM-friendly hauls. I'll probably be trying a bunch of new curly hair products while on the CGM so let me know if you would like to see hauls or would prefer quick reviews of each product.

I use this website to check whether a product is Curly Girl approved or not. You simply input the ingredients lists and they break down every ingredient and what it does and whether it's safe for your curls or not. It's a lifesaver and makes searching CGM products way easier!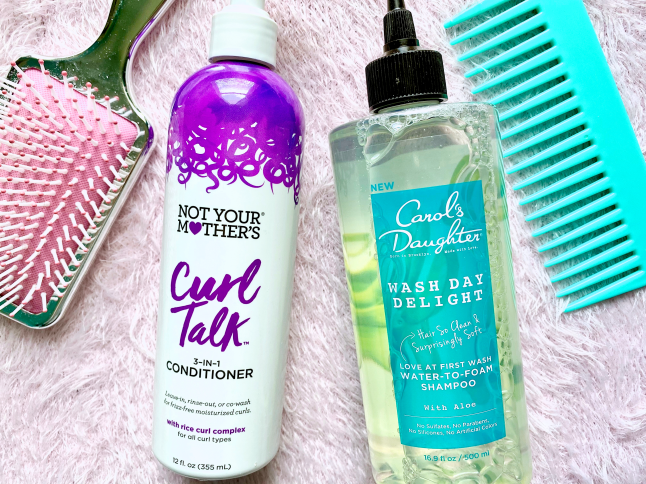 *DISCLAIMER: Links included in this post might be affiliate links. If you make a purchase with the links I provide, I may receive a small commission at no additional charge to you.

Carol's Daughter Wash Day Delight Shampoo
I'm currently only using a co-wash to wash my hair but after researching a lot, many people who were on the CGM recommend doing a clarifying shampoo to get rid of product build-up. I found this video which featured a variety of deep cleansing shampoos that are CGM approved. It comes with a nozzle tip which makes the shower application so much easier! I've only used it once so far but I do really like it so far.

Not Your Mother's Curl Talk 3-in-1 Conditioner
I had just finished my conditioner at the same time so I searched for a good CGM-friendly conditioner and bought this one from Not Your Mothers. Apparently, NYM came out with another line of products designed for curls and they're all CGM approved! I definitely want to try more of the products from the collection. Anyways, you can use this conditioner in three ways, leave-in, rinse-out, or co-wash. I could've just bought this instead of a leave-in conditioner but I wanted to try more new products. haha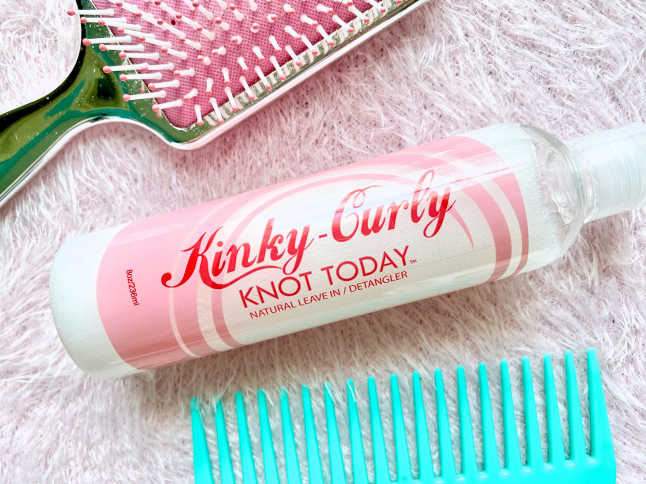 Kinky-Curly Knot Today Leave-In Detangler
I just finished my previous leave-in-conditioner so I was in the market for a new one. After reading many reviews I came between this one and the Curls Blueberry Bliss Reparative Leave-In Conditioner which I actually wanted. However, they were sold out of it so I settled with this one. I've only used this once so I haven't formed an option yet, It's a lot thicker than how I like my leave-ins. I use it after I shower when my hair is still pretty wet to make it runnier.
Hask Keratin Protein Smoothing Deep Conditioner
Because I'm using a clarifying shampoo, many recommend using a deep conditioner on days when I deep cleanse the scalp. A deep conditioner or hair mask helps lock in moisture and strengthen the hair. I bought two, one with protein and one without, to keep my hair balanced. I never really used products with protein before, maybe a styling product here and there but I never really knew protein affected curly hair so much. Many have mentioned that protein has done wonders to their waves/curls so I want to start including hair products with protein in them in my routine. Let me know if you have recommendations.

Hask Argan Oil Repairing Deep Conditioner
My non-protein deep conditioner. I'm pretty sure I've used this product before but I don't remember if I liked it or not but deep conditioner/hair masks all serve the same purpose so how different can they be? The only thing I don't like bout using deep conditioners is that you have to apply them after you wash your hair which means I have to wash my hair twice! It's such an annoying step.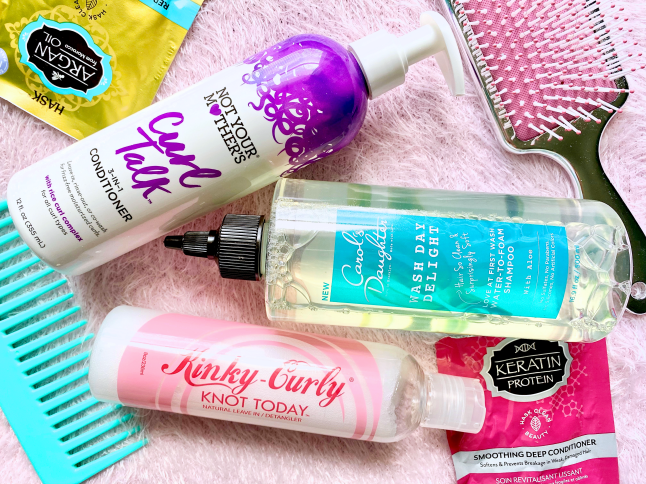 What's your favorite hair product at the moment?