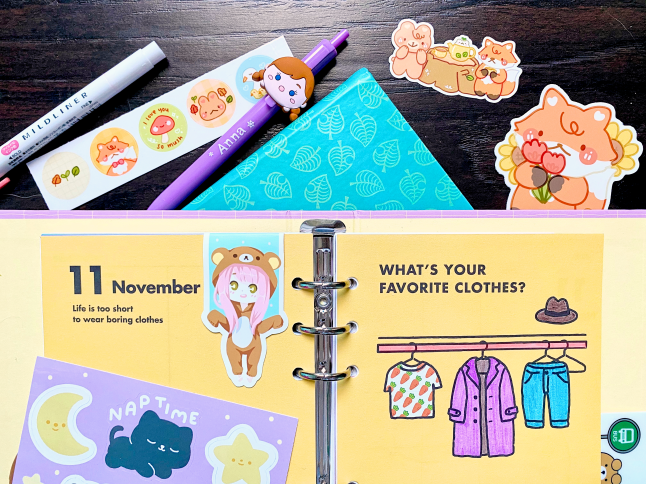 *DISCLAIMER: Links included in this post might be affiliate links. If you make a purchase with the links I provide, I may receive a small commission at no additional charge to you.

What I watched
The Queen's Gambit
I watched this around the time it was released. The synopsis really intrigued me, it's about an orphan who learns how to play chess from her school's janitor and becomes a child chess prodigy. It really intrigued me because she plays chess (fun fact: I was in a chess club when I was younger). I think the show was shot beautifully but I don't think it's as good of a series as people say it is. The series had a solid beginning and ending but it left me wanting more, in fact, I didn't even know I was on the last episode so I was disappointed with how it ended abruptly. Judging all on the recognition the series got I'm hoping for a follow-up season. By the way, was it just me who didn't like the main character that much? I felt like she lacked character development. Please let me know your opinion on the show. I know lots of people enjoyed the series and I did as well but some things bothered me.

The Great British Baking Show Bake Off
I've also been a fan of GBBO for years. This season was a bit different due to the global pandemic but the series still went on and I hardly noticed any changes. I didn't have many favorites this season but in the end, they didn't make it anyway. However, I'm very pleased with who won this season.

What I Listened
Ariana Grande – just like magic
My favorite song from her new album.

MONSTA X – Fatal Love
The entire album is amazing! I have so many favorites I couldn't even narrow down my top picks, just go listen to the entire album!

GFRIEND – MAGO
An earworm that was stuck in my head the majority of the month. haha

CNBLUE – Then, Now, and Forever
I'm so happy that CNBLUE is back! They were the first real Korean band (like with instruments) that I was a fan of. Their first comeback, since enlistment, was released in November and it's really good! Go give it a listen and if you never heard of CNBLUE and enjoy bands I recommend you check out their catalog of music.

Things I Did
Resin Charms
My younger sister and I made our own resin charms and they came out really cute! I've always wanted to make resin charms so it's so rewarding being able to make some from scratch. I can't wait to test out different color/glitter combinations. Stay tuned for more updates on our resin charm journey!

Updated my shop
Just updated my shop over the weekend. If you're interested in purchasing anything for Christmas please do so asap so that you can get your package in time for Christmas.

Started My Curly Girl Method Journey
I'm almost a month into my Curly Girl Method journey! However, I've run into a few hiccups whilst on this journey and I'm not sure if I'm doing something wrong or what. I do plan on making a post (maybe a series) on this topic later but as of right now I'm struggling with my wash routine. If anybody has done the CGM please let me know.

What I Bought
Dog KONG toy for Lucy
I absolutely adore my 6-year old Pomeranian pup, Lucy, who is a barker. She enjoys barking at practically anything, and if you're a dog owner then you know that their barking can get annoying after a while. I looked up "ways to reduce dog barking" and a lot of dog trainers recommend the KONG toy. Lucy had a pink Kong toy when she was a puppy but she lost it so I purchase a bigger size this time. She really loves it because I stuff her favorite treats and seal it with a peanut butter paste. I wouldn't say it's kept her from excessively barking but it does distract her when we try to eat our dinner.

Towel Turban
I bought a few new products to improve my curly girl method journey, one of them being a towel turban. It's a pink microfiber towel that you use instead of a regular towel to dry your hair with. There's a button sewen on one point of the towel to secure your towel so that it stays on like a turban over your hair. Even though I've always known using a regular towel would produce more frizz I still did it for so long! Now that I've been using a towel turban it makes after-shower hair so much easier! I highly recommend getting one just because of the convenience.

Things I Love
Curly Susie
This Youtube channel really helped me understand the Curly Girl Method in the simplest way.

Last months goals
Shop update – CHECK
Go check out my shop and support my small business!

Get healthy again – CHECK
I actually just complete another month of yoga with Adrienne's monthly yoga calendar.

Goals for next month
Enjoy the holiday season
I'm not a huge Christmas celebrator. As I've gotten older, the "magic" of Christmas has faded away from me. But after not celebrating the holiday season with my family last year, I'm going to try to enjoy this season even more.

Posts I Loved
How to Create a Sundaze Reading Nook
3 Crystals for Protection
Vegan Gingerbread House Cake recipe
Feeling Lost in Life? Ask Yourself These 6 Questions!
The Snowman Hot Chocolate Bomb recipe
10 Most Relaxing Nintendo Switch Games For Mindfulness
31 Vegan Appetizers

Posts From The Month
This October
How To Make Your Own Crochet Patterns
Dear Diary, 45
Dear Diary, 46
Lovely Things 4
Dear Diary, 47

How was your November?