Before I left South Korea for school break I rewarded myself by visiting a few shops. I visited Standard Love Dance, Chuu, MUJI, and a few other shops. Along the way, I picked up a few stationery pieces because I just couldn't help myself! I also posted an ASMR-style video on my Youtube Channel, if that's your thing check out the video here.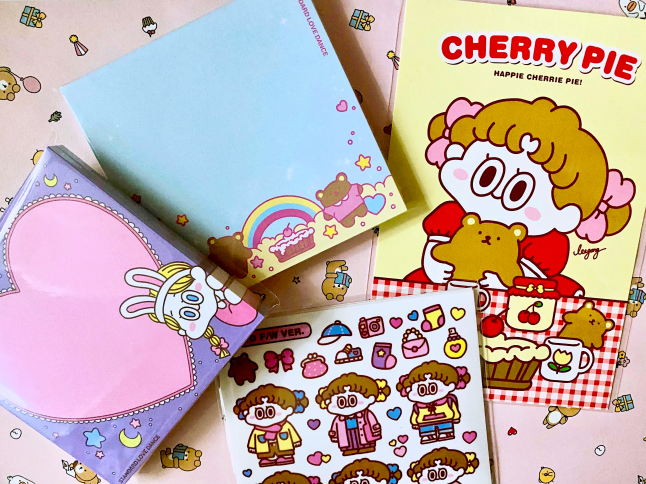 Standard Love Dance
One of my favorite Korean illustrators is LeeGong, creator of Standard Love Dance. Her shop isn't too far away from where I live so I decided to visit one day after school. I bought two memo pads, a postcard of Cherry Pie, and a pack of OOTD cutting stickers. The whole store is so cute! Next time, I will take pictures of the inside of the store.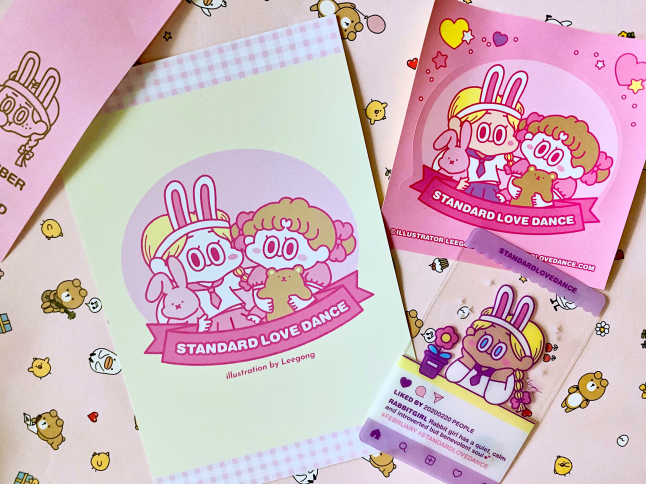 They gave me so many freebies! On the official Standard Love Dance Instagram, they had a post that said if you sent $10 or more you would receive a free Rabbit Girl photo card. They also gave me a Standard Love Dance card and a matching sticker. Everything is so cute!
The Day, Bom
The day I went to Standard Love Dance it wasn't open yet, they open at 2 pm. The neighborhood where the SLD is located it tiny and there's a lot of local shops (mostly restaurants) but I discovered another stationery shop called The Day, Bom. They had so much cute stationery as well! I bought a few postcards and a set of stickers.
Others
After following Chuu on Instagram for a long time I was finally able to visit the store! I didn't buy any clothes but I did end up buying this Peko postcard. They had many other designs but this one was my favorite.

I bought a few things from Kakao Friends and received a free sticker because I bought some items from the Kakao Friends X Twice collection (didn't know that was a thing). I got the Ryan sticker!
What's your favorite Korean stationery shop?