In January, I participated in the
2019 Dare to Dream journaling challenge
hosted by
Kaila
and
Abbey
. The goal was to finish 8 of the 15 prompts but I ended up doing all 15 prompts. Since I didn't want to share all of the pages (some are more personal than others) I decided to only share a few of the pages with you all. Hopefully, my Hobonichi pages will inspire some of you to start kawaii journaling.
My 2019 journals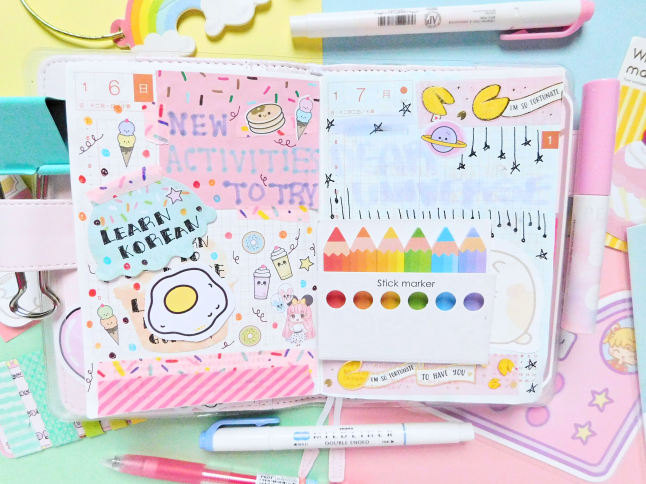 3 new activities to try + Declarations to the universe page
*I'm already teaching myself Korean but under the ice cream scoop, I have other ways that I want to try to help me learn Korean better.
Things I love doing + Self-affirmation page
Polaroid washi tape page
Did you participate in the Dare to Dream challenge?
Related Posts