It's time for part two of my November 2016 favorites. I posted the first part aka the
beauty favorites
earlier this week but this time I'm sharing my lifestyle favorites.
Callie Amiibo Figure
Ever since
Animal Crossing: Welcome Amiibo
came out I've been really into collecting Amiibo figures, which I never did before Welcome Amiibo. I bought Callie because I wanted her outfit and the Squid Sister's furniture. I only bought Callie but now I need to order Marie because she has a different outfit.
Pokemon Moon
Pokemon Moon was another favorite of mine in November. The game is very different from other Pokemon games. I don't want to spoil anything so I won't say too much for now. I still haven't finished the game because I've been busy with blogmas but once I finish I will
write
type a review on it. What I can say about the game is that I love all the new Pokemon,
especially Popplio
!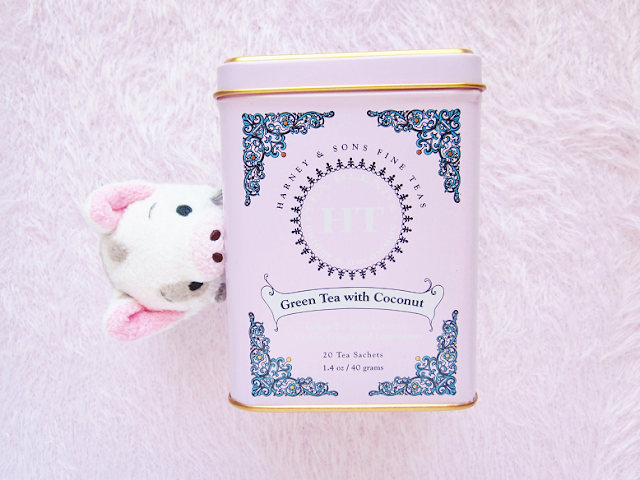 Moana Tsum Tsums
Moana was released in November and so was a slew of
Moana Tsum Tsums
. I have yet to see the movie but every time I see the Moana and Pua Tsums Tsums I get really excited about the film! Speaking of which, the Moana soundtrack is another favorite. I've been listening to it almost every day since it was released.
Harney + Sons Green Tea with Coconut Tea
Once it starts getting colder I start drinking more tea. The tea I drunk the most last month was this green tea with coconut tea by Harney + Sons Fine Teas. The green tea taste is light with a hint of coconut flavor. If you need a cozy for your tea tin I recommend you make
this one
.
Larme 024 Issue
Larme is a magazine that I've always wanted to check out but never had a chance to flip through an issue until recently. Their spreads are unlike any other magazine I've seen before. The shoots are magical and whimsical looking.
Popteen November 2016 Issue
I haven't bought a Popteen magazine for a long time so I decided to buy the November issue. It came with a mini perfume which I talked about in
my beauty favorites
. I loved the cover and a few of the spreads but this issue was definitely not their typical Popteen issue but it was still pretty good.
What are your favorite lifestyle items at the moment?