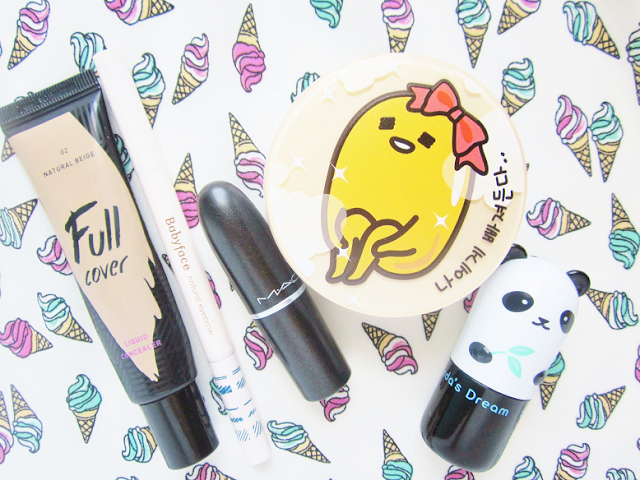 When the Holika Holika x Gudetama came out I knew I needed the cushion! I have a strange addiction to cushions, to begin with but when a cute cushion case then I'm more likely to buy it! Today I will be reviewing the insanely cute Holika Holika Gudetama Lazy&Easy Face 2 Change Photo Ready Cushion BB (such a ling name! lol). I've been using this cushion for about a month and even used it in different climates (in Mexico). There are many things I loved about this cushion as well as a few cons. Keep reading to find out whether or not you should get this cushion.
The cushion comes in three designs. with a box contained an extra cushion refill.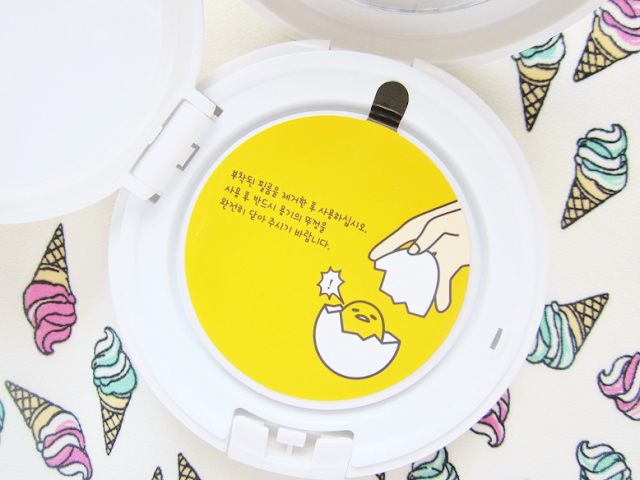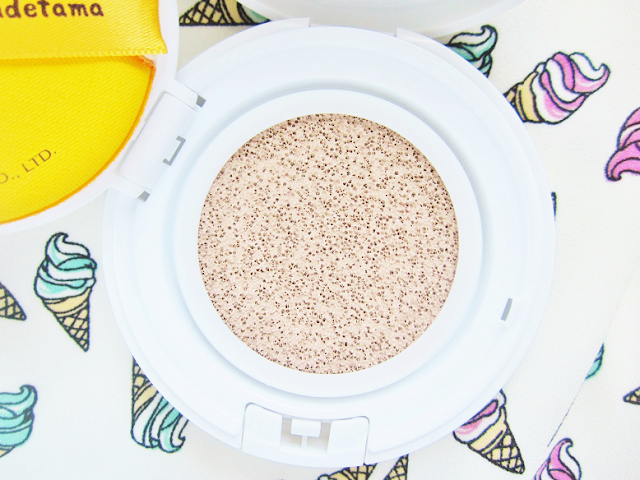 Product description
"This cushion BB makes #nofilter photos so easy by delivering flawless, long-lasting coverage that blurs out the appearance of pores, uneven skin tone, and dryness. It also loves on your skin with lavishing ingredients like brightening and anti-aging Niacinamide, Adenosine, and Argan Oil. And of course, it protects from UV damage with its impressive SPF 50+ PA+++, leaving your skin dewy and picture-perfect."
My Experience
So how did this cushion perform? Well, the formula has a grayish undertone that oxidizes within a few minutes of application. The coverage I would say is light (almost medium). It can cover blemishes pretty well but they're still somewhat visible. The cushion has a typical bb cream scent (if you've tried many bb creams/cushion then you should know what I mean) but it naturally fades away.
I bought the shade 23 but I found it to be a bit lighter. I always get the darker cushion shades and they fit my skin tone perfectly. However, it's not a huge problem. It's like a shade lighter My main problem with this cushion is that it doesn't set! Throughout the day I noticed that the cushion never settled onto my face properly, which caused my hair to stick onto my face. The cushion has a dewy finish but if you have really oily skin then you might not want to get this because it gets even more dewy (almost oily) throughout the day. I have oily/combination skin and the dewiness didn't bother me as much.
Rating
♥♥♥♥ out of ♥♥♥♥♥
What's your favorite cushion?