It's been a while since I last posted a Korean beauty haul. So today I have one brought to you by one of my favorite Korean brands,
Etude House
! Etude House always has amazing deals floating around on their site so if you ever feel like ordering from them make sure you seize the best opportunity! I placed my order when there were many offers and got my whole order for half the price of the original cost of the products and two free gifts! So make sure you subscribe to their beauty newsletter via email for upcoming promotions.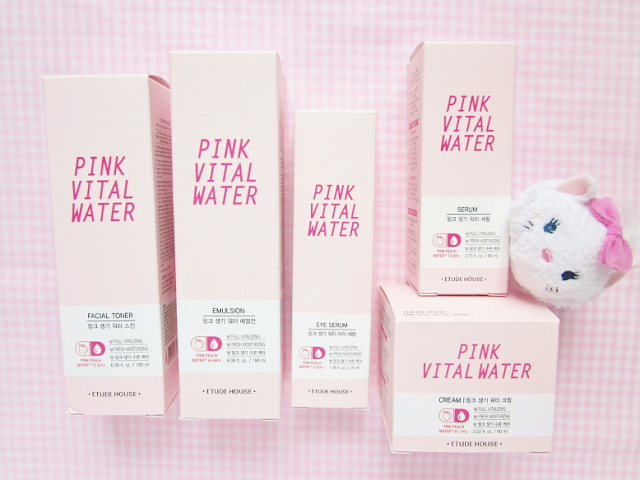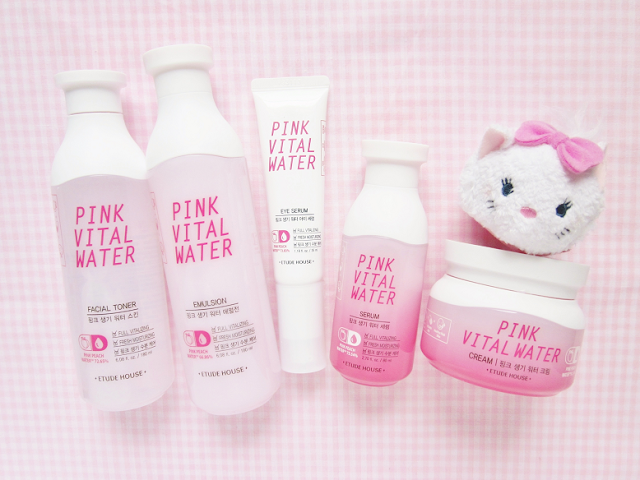 Pink Vital Water Skincare
I bought pretty much the whole Pink Vital collection because they were on sale for 40% off at the time I place my order. The only product I didn't buy was the wash off pack but if these products work well with my skin then I might purchase the pack in the future.
The Pink Vital Water range is supposed to help stressed skin while keeping your skin moisturized and make you appear awake. As someone who is constantly stressed I mainly bought this because it says it helps stressed skin. The line is for those with dry skin so since I deal with combination skin I'm hoping some of these products will work on my picky skin. Fingers crossed!
I love how the packaging looks! The shape of the bottles is clean and simple. They also remind me of milk or yogurt bottles, which is just adorable! I wish there was a pink gradient on all the bottles like the serum and cream containers.
If you ordered the Pink Vital Water Serum you also got a free Pink Mini Tumbler! I actually ended up getting two because if you ordered past $60 you also got a free gift and the tumbler was the only item available.
This is what the tumbler looks like. It's pink yet small and incredibly cute! It's pretty simple so I will probably apply stickers or washi tape around it. Since I have two I don't know what I'm going to use the other one for.
My Beauty Tool 3 Layer Cotton Puff
I bought these specifically bought these because each puff can separate into 3 pieces. You can dip the pieces into a toner, emulsion, essence or serum and keep on your face to keep your skin hydrated.
Berry Delicious Liquid Lips in Berry Banana Handmade (PK013)
Lastly, I picked up one of the Berry Delicious Liquid Lips. These were also on sale at the time I placed my order so I bought one. I was pretty disappointed with the amount of product that comes inside, it literally feels empty! However, the color is beautiful! It's two shades pinker than my natural lip color. The packaging is also really cute but the lack of product inside is disappointing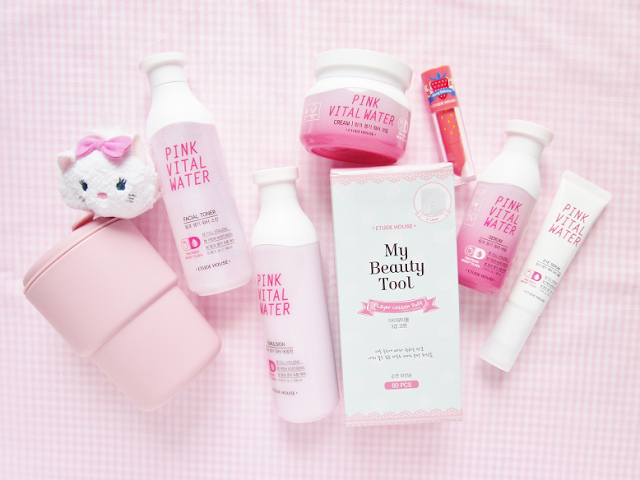 Are you a fan of Etude House?